What is Link Building and Why is it Important for SEO?
What is link building?
The simple answer is that it is one of the oldest, yet still effective, SEO (search engine optimization) strategies to improve website rankings and traffic.
Backlinks have been one of the oldest and most important Google ranking factors since 1998.
In fact, you can say that keywords and backlinks were the two pillars of SEO two decades ago.
Now, of course, SEO has advanced to include a lot more different elements, but backlinks still remain as important as ever.
Link building helps you capitalize on this and build more high-quality links to your website.
In this post, you will learn:
Why do you need link building?
What is the difference between internal and external link building?
The most important link building best practices
So, let's get started.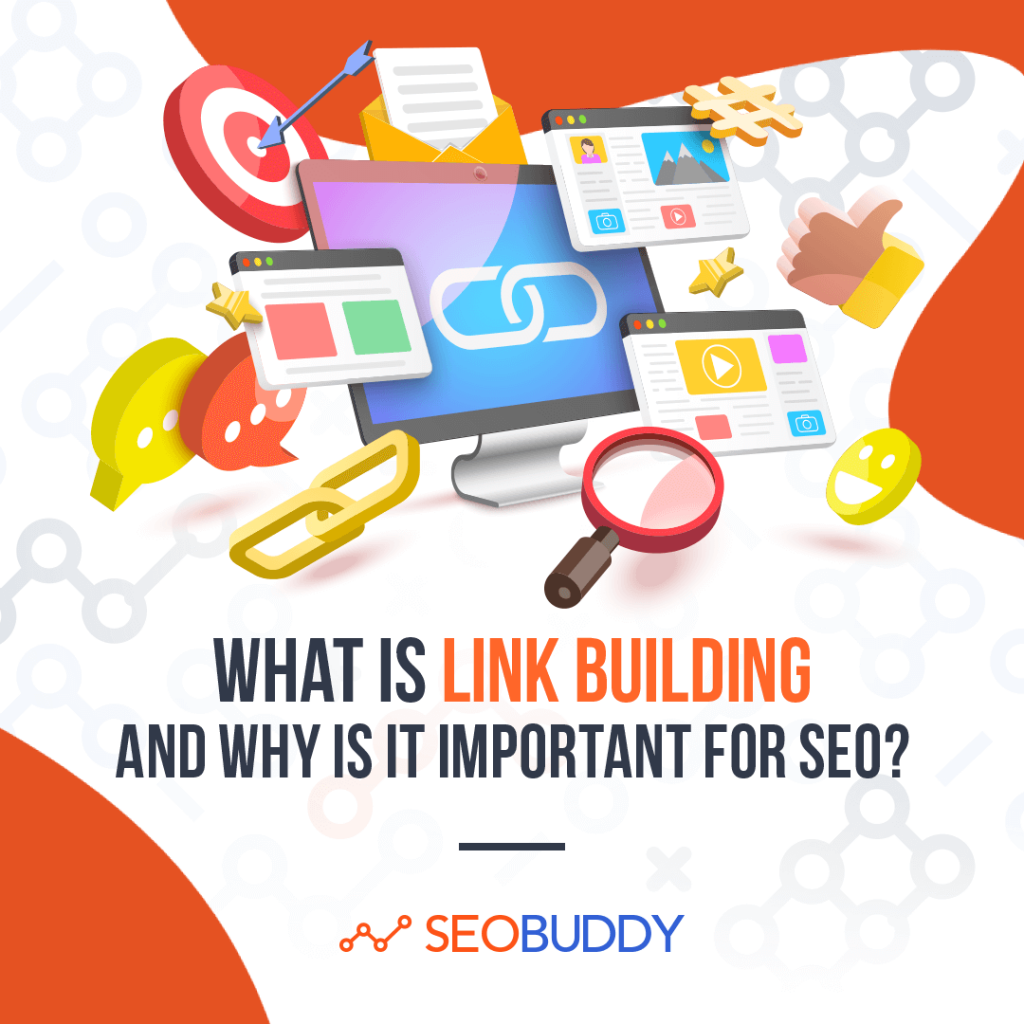 Why Should You Care About Link Building?
Link building is one of the most important off-page SEO tactics that help you build authority and get referral traffic.
If you have many backlinks from authoritative websites, it signals to Google that your website has industry-relevant and expert content.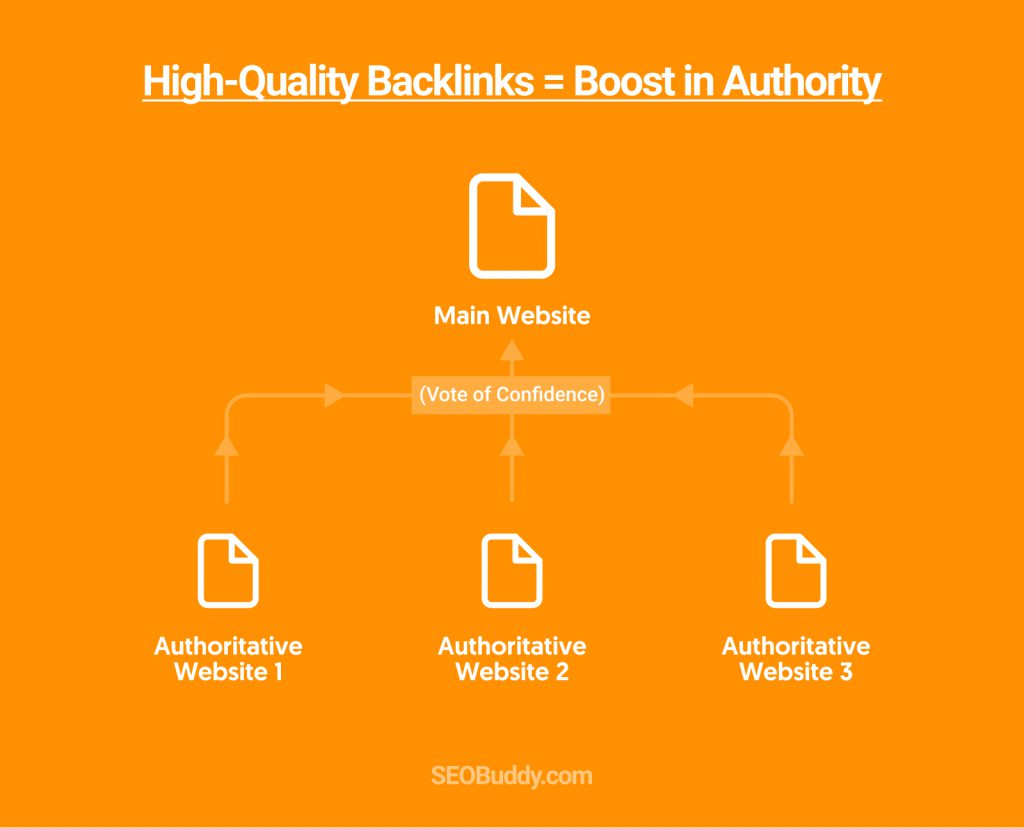 And we all know that high-quality, relevant content, along with high domain authority improves a website's SERP (search engines results pages) rankings.

So, find good backlink opportunities and use link-building strategies to build high-quality links to your website.
What is the Difference Between Internal and External Link Building?
Internal link building involves adding internal links to similar or related content within your website. It helps your audience find related resources and encourages them to stay on your site longer, which sends good UX and trust signals to Google.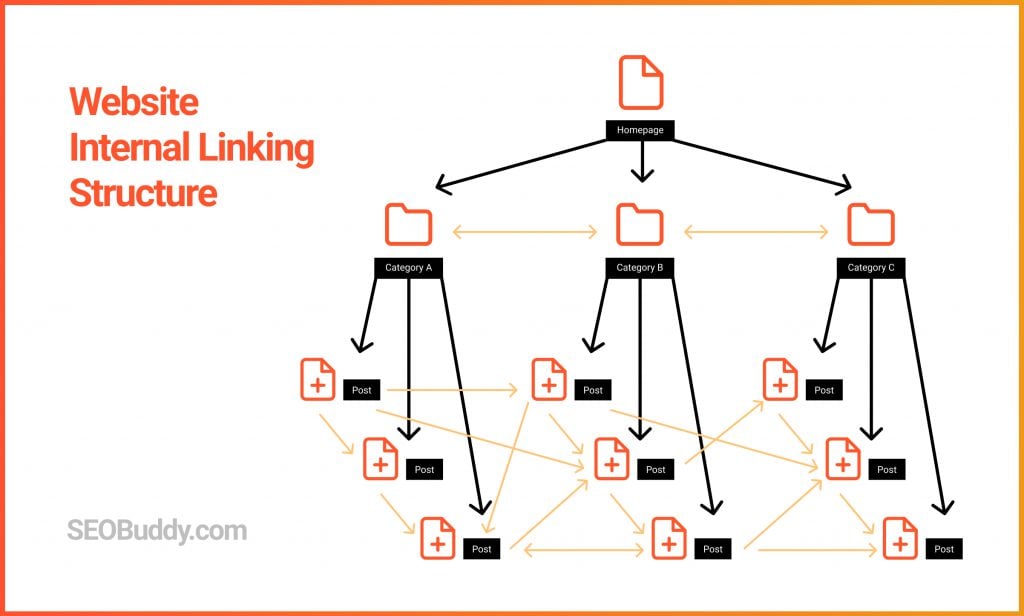 External link building deals with adding backlinks (external links) to your website on relevant and high-authority sites within your niche. These links bring valuable traffic from other sites to yours and help build your domain authority.
Important Link Building Best Practices That You Should Follow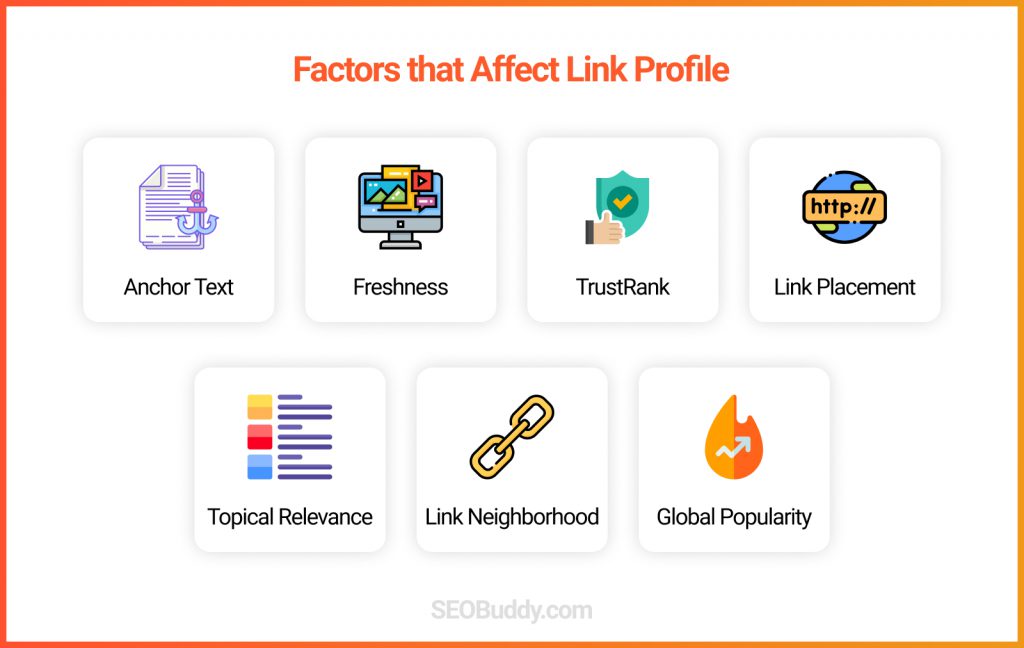 Here are some link building best practices that you should follow to build and maintain a strong backlink profile:
Use relevant anchor text
Build backlinks from new or updated content
Prefer authoritative pages to build backlinks
Place links towards the top of content, rather than the bottom
Always link to and from related and relevant content and sites
Don't add backlinks from spammy sites or bad link neighborhoods
Try to get links from popular pages that get tons of backlinks
But, how exactly should you build backlinks?
Follow the popular link-building tactics like guest posting, infographics distribution, link reclamation, directory listings, HARO answers, etc.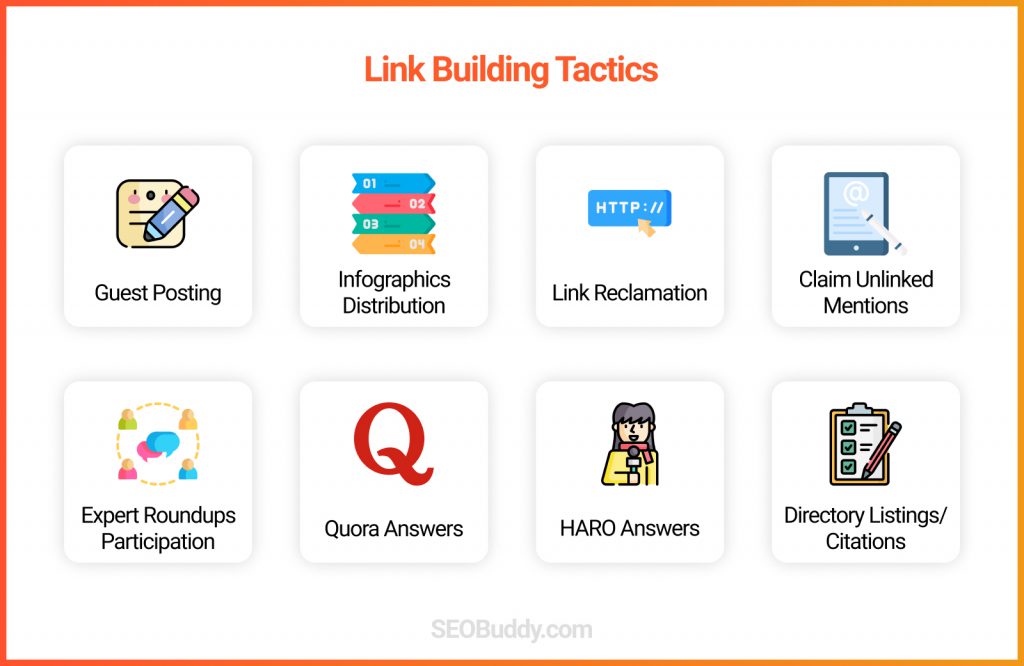 FAQs
1. What is link building and how does it work?
Link building refers to the process of adding internal links or external links to a relevant anchor text to direct users to related content or resources. Link building can be done from external websites to yours or within your own website as well.
2. What is the purpose of link building?
The purpose of external link building is to direct referral traffic to and build the authority of your website. This, in turn, contributes to higher SERP (search engines results pages) rankings.
The purpose of internal link building is to direct users to relevant resources and encourage them to stay on your website longer. This signals to Google that users like the content on your website and find it useful.
3. Why is link building important?
Link building is a tried-and-tested SEO (search engine optimization) strategy that helps increase website traffic, build domain authority, and improve search rankings.
4. What is link-building content?
Some link-building strategies require you to create content, with a backlink, and post it on other websites to get backlinks from those sites. Such content is commonly referred to as link-building content.
5. What are the link-building techniques?
Here are some common link-building tactics:
Guest posting
Infographics distribution
Link reclamation
Claiming unlinked mentions
Expert roundups participation
Quora and HARO answers
Directory listings or citations
To learn more advanced SEO tactics refer to our complete SEO checklist that can help you boost your SERP (search engines results pages) rankings in no time.
Final Thoughts
Hopefully, by now you'll have a clear answer to the question, "what is link building?".
Link building is a useful SEO tactic that can help you boost your SERP (search engines results pages) rankings. And, if you follow the best practices mentioned in this post you are bound to succeed. Need more help with your link building efforts? Use our comprehensive Link Chest to find tons of useful backlink opportunities.