Our team has been 100% remote from the beginning. We're a fully distributed team of 13 talents living and working in 10 countries around the world. Between us, we cover 3 continents, 11 nationalities and 6 languages.
All the work we do happens online, with no office to speak of. We use great tools like Slack, Zoom, Loom, and Github to collaborate efficiently.
Want to learn more about how we got here?
Please check the full story on our blog: Why we built SEO Buddy?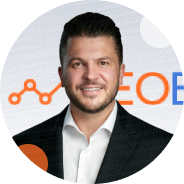 Romain Brabant 🇧🇸
FOUNDER & CEO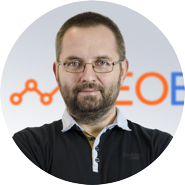 Krzysztof Janiszewski 🇵🇱
Co-Founder & CTO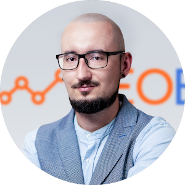 Mateusz Kozlowski 🇵🇱
CO-Founder & UX/UI Director
They contribute to our story:
Jerome Bergamaschi 🇫🇷
Dynamic Creative - Web Design
Aleksandra Pszczoła 🇵🇱
Bee Talent - IT Recruitment (HR)
Adam Noall 🇬🇧
LetaLab - Conversion Copywriter
Arek Kajda 🇩🇪
Kajdax - SEO Buddy Logo & Hero
Yann Lhomme 🇺🇸
ThinkMojo - Explainer Video
Abbas Sarfraz 🇵🇰
Stratigia - Customer Acquisition
Cheryl Rosales 🇵🇭
Copywriter
Kline Bernal 🇵🇭
Data Miner
Tomasz Czyżkowski 🇵🇱
Illustrator
Nicolas Maucourt 🇨🇭
Consultant Marketing Digital
Piotr Jenek 🇵🇱
Video Filming/Montage
Olawale Adesina 🇳🇬
Freelance Developer
Ivan Vital 🇧🇷
Freelance Developer
Magdalena Reith 🇦🇺
Pitch Coaching & Content