My SEO Journey [Pro Edition]: Ghasif Hermain from Techlo9.com – The process of SEO is difficult and complex
My SEO Journey [PRO Edition] is a series where professionals in the SEO Industry, Digital Marketing, or Web Design share their honest SEO Journey filled with failure, success, and most importantly, proven results. Episode #145 features Ghasif Hermain from Techlo9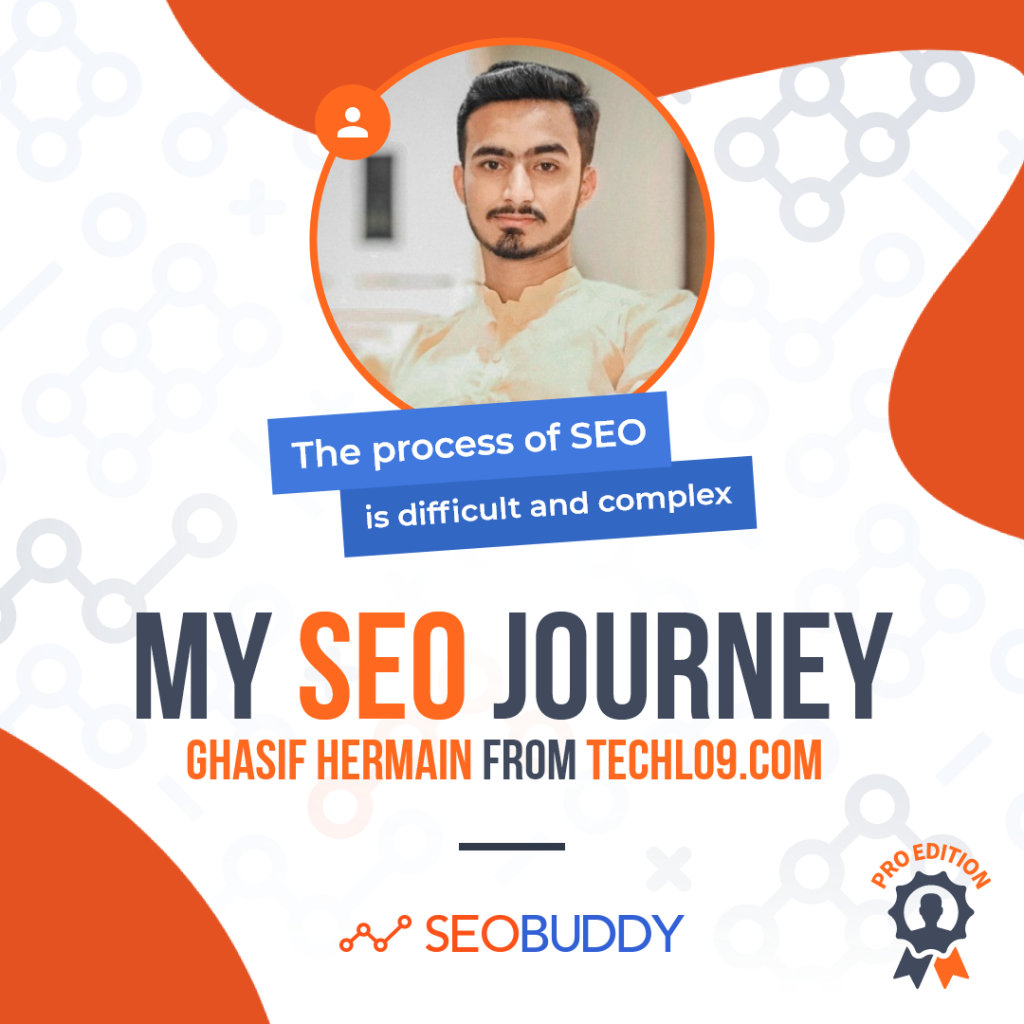 Hi there! I'm Ghasif Hermain, the Techlo9.com SEO Executive. This company is currently functioning as a successful online resource. However, how did I come to be successful in this? That's what I'll talk about with you today.
I also deal with a lot of global clients and brands. In order to make sure that their clients' websites appear highly on search engine results pages (SERPs), I oversee a group of SEO specialists. I enjoy playing SEO and have a lot of experience with competitor analysis, especially in competitive markets.
In the areas of keyword research, SEO audits, and on-page and off-page SEO strategies, I am an expert. I'm also skilled at creating SEO tactics that work by utilizing analytics software and keeping up with market developments.
I'm a cooperative team player who excels at solving problems and is committed to getting top rankings and enhancing my online presence.
Here are some of my notable accomplishments:
I assisted a customer in placing in the top 10 for a very competitive term.
I converted a client's website to a new content management system (CMS) with success and no loss of traffic.
I created and executed an effective SEO plan for a recently launched e-commerce platform.
Speaks at conferences and events related to SEO on a regular basis.
Author of numerous blog entries and articles about digital marketing and SEO.
Apart from these particular achievements, I am renowned for my proficiency in keyword research, SEO audits, and on-page and off-page SEO tactics. I also know how to use analytics software and keep up with current business trends to create SEO tactics that work.
I am a very knowledgeable and seasoned SEO consultant who is committed to assisting my clients in achieving their web marketing objectives. My proficiency and commitment to my work are demonstrated by my accomplishments.
Websites and Tools I Have Worked on
My current firm has given me the task of working on multiple websites. Permit me to describe each of these websites briefly.
Paraphrasing.io: This AI-powered paraphrasing tool is ideal for both professionals and students. It revises, edits, and modifies tone to enhance understanding.
Summarizingtool.io: With the help of this text summarizer, summarizing gets simpler. With its many tools, it can quickly and accurately create any content. The most ideal summarizing tool to help you with writing assignments
Morsecode-translator.com: Learning Morse code, sending messages, and deciphering received Morse messages are just a few uses for this Morse code translator. Because it may be sent in several ways, Morse code is frequently utilized in emergencies. It is also utilized in aviation and by amateur radio operators. They are available on the internet and in standalone software and mobile applications.
Jpgtotext.com: The words in the supplied image will be instantaneously analyzed by this online JPG to text converter, turning them into easily editable text. This is one of the most excellent tool-free websites for converting JPG images to text.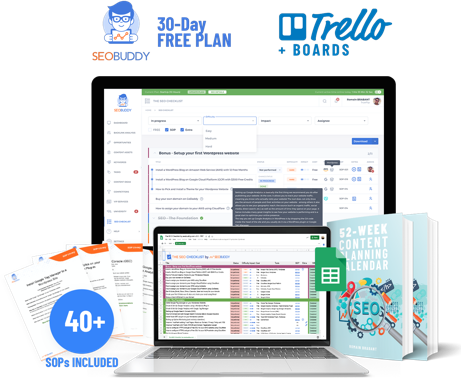 There's more…
Now it's time to discover the other 102 steps that will get more organic traffic flowing to your website. Get the SEO Checklist here.
Want to get a sneak peek of what it looks like?
Enter your email and get a free demo version of the SEO Checklist.
My SEO journey, including the challenges I faced
As a content writer for a tiny tech blog in 2020, I started my SEO journey. I became fascinated with SEO right away and started learning everything I could about it.
During the initial stages of my SEO adventure, I encountered several obstacles. Acquiring the skills necessary for efficient keyword research was one of the main obstacles. I wasn't sure where to begin at first because of the overwhelming volume of material accessible. However, with time and more effort, I was able to create a reliable keyword research procedure.
Learning how to create links was another difficulty I had to deal with. Building links is a crucial component of SEO, but doing it correctly may be challenging. I tried out a lot of different link-building tactics before settling on a couple that were effective for me.
I've picked up a lot of knowledge about SEO over the years. I have helped my clients achieve notable gains in organic traffic by effectively optimizing several websites for search engines.
Challenges faced in my SEO journey
Acquiring the skill to do efficient keyword research
Developing link-building skills
Keeping abreast of the most recent developments in SEO trends and algorithm modifications
Dividing my time between writing content, SEO, and other marketing duties
Controlling customer expectations
How These Obstacles Were Overcome by Me and Increased Organic Traffic
I spent a lot of time and energy learning about keyword research before coming up with a reliable procedure.
I tried a lot of different link-building tactics before settling on a couple that were effective for him.
In addition to attending SEO conferences and webinars, I also subscribed to industry blogs and newsletters.
I assigned work to others and set priorities for them whenever I could.
I have open lines of communication and reasonable expectations with my customers.
I'm a gifted SEO expert who has surmounted several obstacles in the past. I have a strong desire to assist clients in achieving their SEO objectives, and I'm constantly searching for new methods to sharpen my abilities.
What's my next plan to follow in SEO?
My understanding is that I have significantly improved my ranking and visibility. There's always room for improvement, though, and these are some actions I can take going forward:
Keep producing excellent material that speaks to his intended audience. This is the cornerstone of every effective SEO plan.
Make my webpages search engine friendly. This entails incorporating pertinent keywords into the body of the writing and constructing backlinks from other excellent websites.
Distribute content via social media and other web channels. This will help make information more visible and draw more users to his website.
Wrapping Up
The process of SEO is difficult and complex. Success demands commitment, patience, and work. Nevertheless, it's a rewarding route with many opportunities. My experience with SEO is proof of the strength of willpower, creativity, and flexibility in the rapidly evolving digital market. I hope that my experiences, tactics, and Techlo9's success story will help aspiring SEO enthusiasts learn a lot. My experience provides an encouraging manual for individuals aiming for top-notch internet visibility as we negotiate the complex world of search engine optimization.