My SEO Journey
Access over 145 SEO case studies
Want to know how people like you got more traffic to their site?
My SEO Journey is a new series where entrepreneurs and marketers share the story of their SEO journey (the successes and the failures). Discover their most effective traffic boosting tools and tactics.
Get more traffic to your site
Fill the form below and get an access over 145 SEO case studies for Free.
Success!
You've been added to the list. You'll get an email with the link to the case studies.


Got an interesting SEO story to tell?
Then it's time to tell it
Have you had success with SEO? Have you got traffic flowing to your site? Have you got good at creating content or SEO processes? Has your domain rating improved? Whatever your story, we want to hear from you (the successes and the failures).
Why should you bother?
You'll promote your business to over 10,000 monthly My SEO Journey readers, and to an 11,000+ email list. Plus, you'll get several do-follow backlinks from a site with good domain authority (seobuddy.com is DR57 - DA36). And we'll share your story on Twitter, Instagram, LinkedIn, Facebook.
It's super easy to get published
This is a written submission (no video or audio formats accepted). So you can take your time and think about your answers. You'll get guidance with a detailed questionnaire, but you're also free to tell the story your way.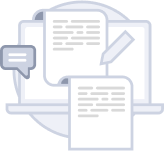 Write your story
Tell it honestly with heart and detail.

Send for review
We'll check it's up to a good standard.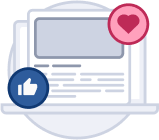 Get published
Your story goes live to thousands.
Get the submission guide in your inbox
Thank you
You will receive an email with the submission guide shortly.