Create Linkable Assets that Deliver Results in 8 Steps
Linkable assets are the foundation of a successful link-building campaign.
While they can take many different forms, linkable assets have one common goal: to get reputed websites to link back to yours.
Their benefits extend from boosting your search ranking to helping you increase your site's domain authority.
If you're looking to create linkable assets for your website, there are a few things you need to keep in mind. In this blog post, we'll discuss what linkable assets are and how you can create them.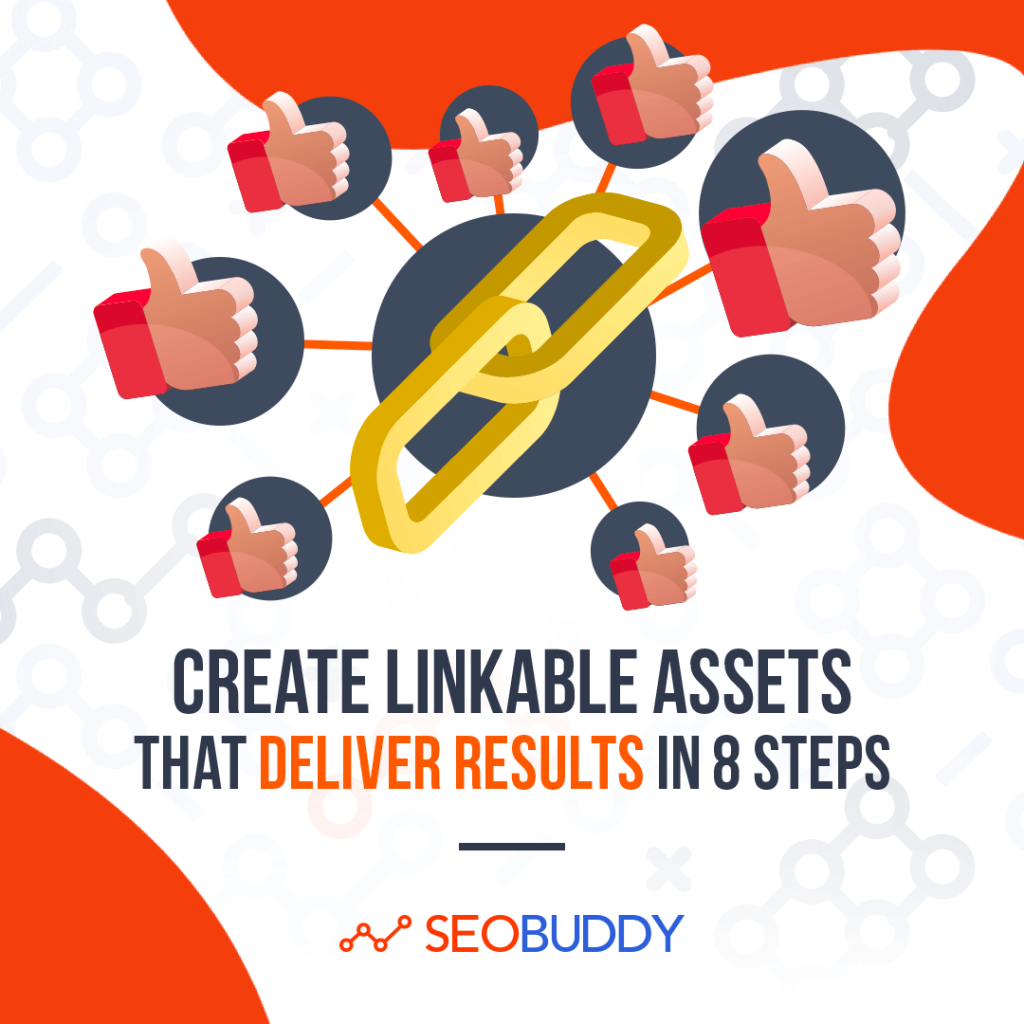 What are Linkable Assets?
Linkable assets are pieces of content that are both informative and interesting, and that can be used to earn links from credible websites.
It can be a well-written blog post, a podcast, an infographic, or even an image.
The more high-quality linkable assets you have on your site, the more likely it is that other sites will link to you.
Before talking about how to create linkable assets, let's look at the benefits they bring to the table.
Why are Linkable Assets Important?
Linkable assets are important because they are designed to attract links from websites with high domain authority. The more high-quality linkable assets you have, the more likely you are to receive links from websites.
Building high-quality links will help you:
Boosts Your Site's Search Ranking
By signaling the search engine that your site is an authority in the niche, high-quality links boost your site's ranking. As you can see in this image, links to high-quality content from prominent websites is one of the factors Google uses to rank sites.

Image via Google
Drives Traffic to Your Site
According to a study that evaluated 3.25 billion websites, organic search drives over 50% of web traffic for most industries. Google sends 8 times more web traffic than the traffic from all social media platforms combined.
When you boost your site's rankings by creating a linkable asset, you can improve your website's visibility on search engines and generate more traffic to your site.
Enhances User Experience
Linkable assets like infographics help communicate complex data or ideas in a simple and effective way. Besides, linkable assets with images, charts, and videos are highly engaging.
Strengthens Domain Authority
Linkable assets are also a great way to build relationships with other websites and businesses in your industry.
When you build links from reputable sites and earn trust through high-quality linkable assets, you can strengthen your site's domain authority and experience lasting growth.
In addition to link acquisition, linkable assets help you spread brand awareness, acquire leads, and increase conversions.
Now that you know why you should be creating linkable assets, let's see what types of assets you can create.
6 Types of Linkable Assets You Should Create
There are different types of linkable assets, but here are some of the most common ones to get you started.
1. Blog Posts
Articles and blog posts can be a great way to earn links, especially if they offer unique insights or perspectives on a topic.
Here are some popular types of blog posts that can help you earn backlinks.
Listicles: List posts or listicles are a great type of linkable assets that are easy to read and informative.
These are posts that contain a list of items, techniques, myths, tools, tips, or resources. For example, you could create a list of the best plugins for WordPress, or the top resources for learning web development.
Zapier, for instance, has used over 100 listicles that have earned 130K backlinks in addition to driving a huge volume of organic traffic.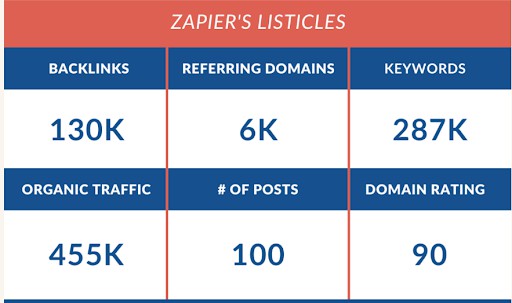 Image via Foundation
Here's one such list post from SEO Buddy.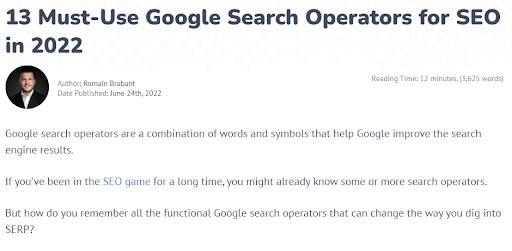 Image via SEO Buddy
These posts typically contain a number in the headline that make a specific promise to the readers. That's why suhc posts are extremely popular.
According to Semrush, list posts drive 80% more traffic compared to other types of posts. That's not all.
They also generate more backlinks when compared to how to posts and other types of articles.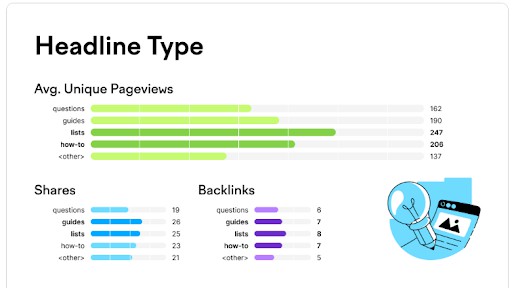 Image via Semrush
How-To Guides and Tutorials: These are educational posts that provide detailed instructions on how to do something. These often include step-by-step diagrams or video tutorials.
Here's an example of a how-to guide on infographic link building from our blog.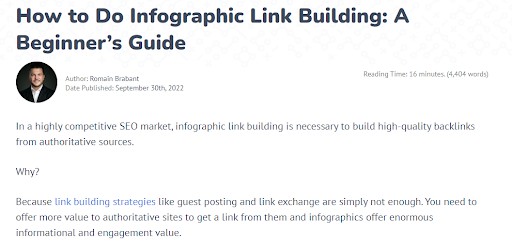 Image via SEO Buddy
People love such posts because they're extremely helpful, and are often willing to link to them as a resource.
For example, Jigar Agrawal from esparkinfo.com has earned a high number of backlinks with the help of in-depth, informative content.
Image via SEO Buddy
News and Trends: Other than to learn something new and be entertained, one of the top reasons why people read blogs is to discover trends and news. Such posts are also great linkable assets.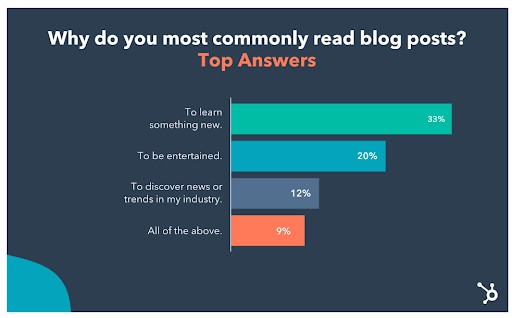 Image via HubSpot
For instance, HubSpot published this timely post when Clubhouse, a new social media platform was launched in 2020.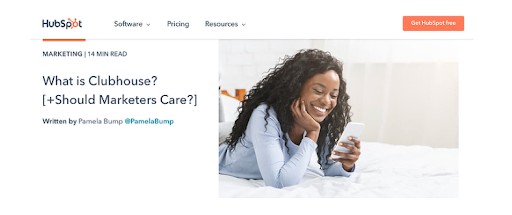 Image via HubSpot
Product reviews, thought leadership articles, and interviews are some other linkable assets in this category.
2. Infographics
People love visual information. That's why infographics are one of the most popular linkable assets that help you earn links as long as they are informative and well-designed.
The purpose of creating infographics is to make it easy for readers to understand complex topics.
Here's an example of a linkable asset in the form of an animated infographic from Animagraffs that explains how an engine works.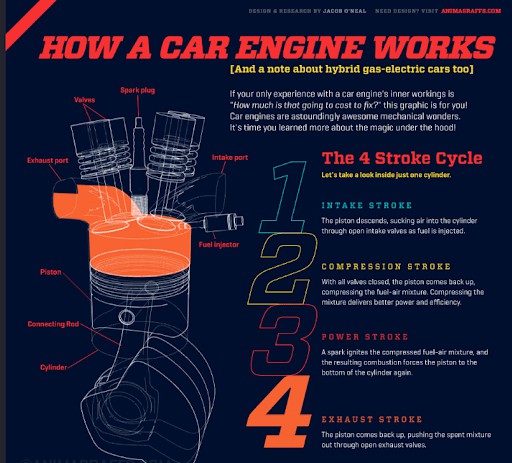 Image via Animagraffs
You can also experiment with infographic link building using other types of infographics such as statistical, comparison, informative, geographic, and others. Here is an example of an informative health infographic: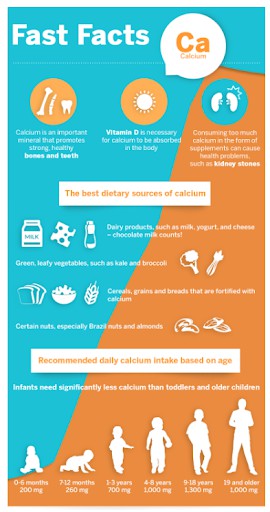 Image via HSS
3. Case Studies
A case study is a great way to show off your company's success and build trust with potential customers.
By creating a case study, you can highlight your company's unique selling points and demonstrate how you have helped other businesses achieve their goals.
Besides, case studies help you:
Showcase your achievements
Provide social proof
Establish credibility
Case studies work great as linkable assets because anyone who wants to mention a success story will link to these to provide credible information.
For instance, AppSumo, a digital marketplace, shares its case study of how the platform helped SEO Buddy boost the sales of the Link Chest, a backlink-building solution.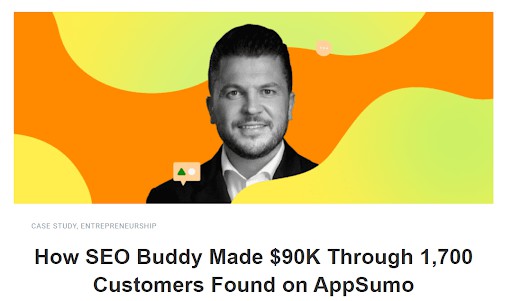 Image via AppSumo
4. Tools and Calculators
Useful tools and calculators are great linkable assets, as people naturally link to them when they're looking for specific information or resources.
A good example is the health insurance calculator by KKF.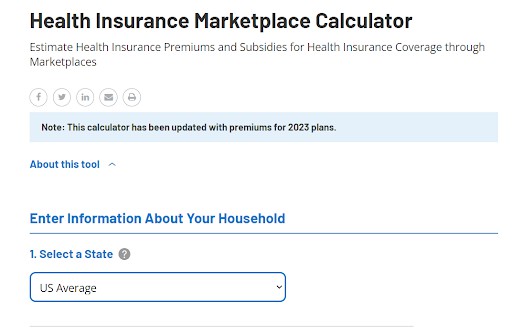 Image via KFF
5. Research Studies
Original research studies can be very link-worthy, especially if they're based on original data from surveys or experiments conducted by your company or a PR survey company.
For instance, Ahref's research article on long tail keywords generated tons of backlinks from over 2100 linking websites.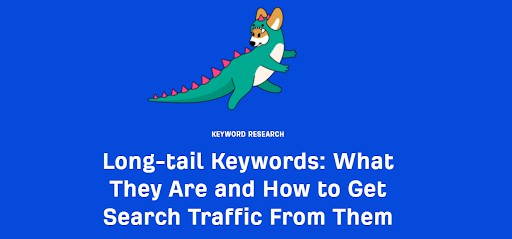 Image via Ahrefs
Whitepapers and ebooks are the other examples of linkable assets in this category. If you have expertise in a particular subject, writing a whitepaper can help you show off your knowledge and get people interested in what you have to say.
Like whitepapers, ebooks can be used to demonstrate your expertise on a topic and get people interested in your website. However, ebooks tend to be more lightweight than whitepapers and are easier to produce.
Here's a good example of an ebook used as a linkable asset: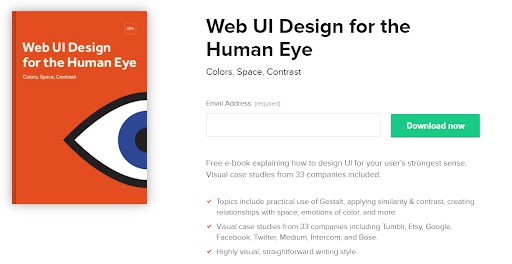 Image via UXPin
6. Videos And Podcasts
Videos are the preferred media formats for most marketers as this study from HubSpot shows: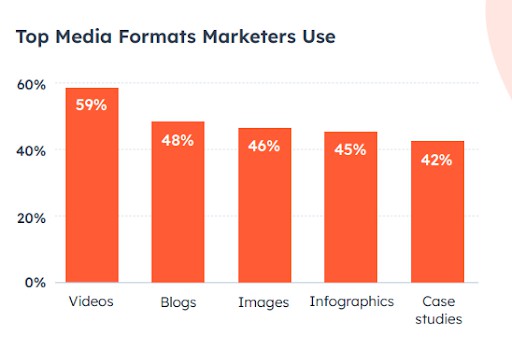 Image via HubSpot
One of the best examples of how videos can be used as linkable assets is the product launch video from Dollar Shave Club,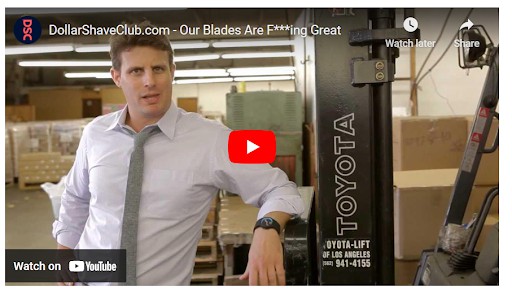 Image via YouTube
Within hours of launching, the video went viral and was featured in leading sites, such as BusinessWeek and Forbes, earning numerous backlinks from reputable sites.
Podcasts are equally effective as linkable assets. According to Edison Research, 67% of the 12+ population are weekly podcast listeners in the US.
By creating high-quality, informative podcasts, you can attract links from other websites and increase your visibility on search engines.
For instance, marketing expert Keenya Kelly appeared on SPI's podcast to talk about how businesses can use TikTok to promote themselves.
In addition to boosting Kelly's authority in the marketing space, this podcast generated links between her website, social media accounts, and SPI.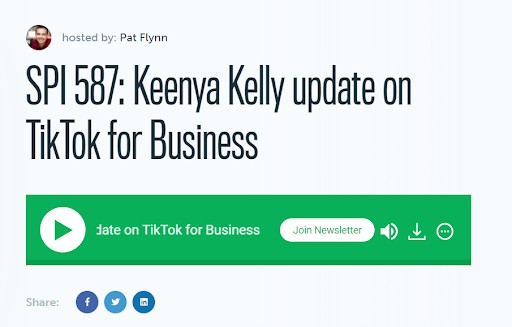 Image via The Smart Passive Income
That said, creating high-quality content that gets you backlinks is not an easy task.
No worries.
We have listed some steps to make it easy for you to get started with creating your linkable assets.
Check it out.
Steps to Create Linkable Assets
Creating linkable assets is not always easy, but it is worth the effort. Follow these steps to create shareworthy linkable assets.
1. Understand Your Audience
It all starts with building a 'buyer persona' by understanding your target audience's interests and pain points.
A buyer persona is a representation of your ideal customer, based on real data and market research. When you know who your target customer is, you can create linkable content that:
Answers a question they have in mind or offers new information
Provides solutions to their pain points
Is a credible reference source for content creators
Here are steps you need to take to understand your target audience.
Do your research: To build a buyer persona, you need to start with market research. This can include:
Analyzing how your existing customers consume your content.
Capturing important information about your site visitors through forms on your website.
Obtaining your sales team's feedback on leads and customers.
Interviewing prospects and customers to understand their needs and pain points.
Design questions to understand the type and format of content they prefer to read, link to, and share.
You can use a tool like BuzzSumo's Content Analyzer to find the most engaging and high-performing content.

Image via BuzzSumo
Segment your audience: Segmenting your audience is crucial for creating tailored content. Depending on the nature of your business and goals, you may have more than one type of target audience.
For example, if you are a website design company, you may be interested in creating content for both high-level technical experts and small business owners, such as plumbers or tax consultants.
The way you write for high-level executives well-versed in UI/UX will be different from what you write for small business owners who are only interested in getting a functional website.
Create a buyer persona: Once you have enough information, create buyer personas by including demographic, psychographic, and geographic information of your audience.
The more detailed you can make your personas, the better.
2. Understand the Search Intent
When we talk about search intent, we are referring to the purpose behind someone's search. What are they looking to accomplish with the search?
There are four main types of search intent as shown in the image below.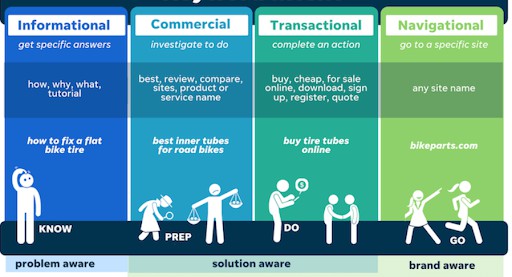 Image via WordStream
Navigational: The user is looking for a specific website or page. For example, they might type in "Facebook" or "Twitter."
Informational: The user is looking to learn something. They might type in a question like "How do I change my password on Facebook?"
Commercial: The user is comparison shopping or trying to find the best deal on a product. They might search for "laptops comparison" or "laptops reviews."
Transactional: The user is looking to buy something. They might search for "best laptops under $500."
Being aware of the different types of search intent helps you create linkable assets that meet the needs of the reader.
But, how to identify search intent?
One way is to look at SERPs (search engine results pages). Look at what Google displays for the keyword or phrase you want to target. These results indicate what Google thinks is the search intent for your keyword.
For instance, if you type "Keenan Allen," the results you get are from news articles, Wikipedia, and other knowledge grabs.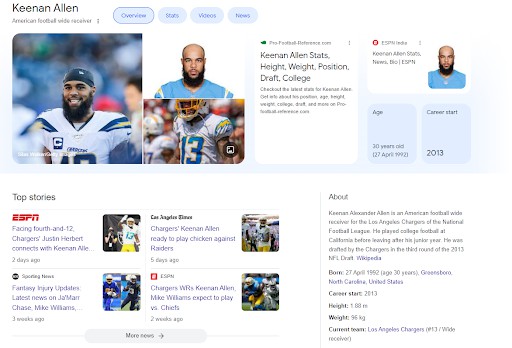 Image via Google
Transactional search results typically include product pages, shopping carousals, paid results, and reviews. Here's an example of the keyword "leather handbags".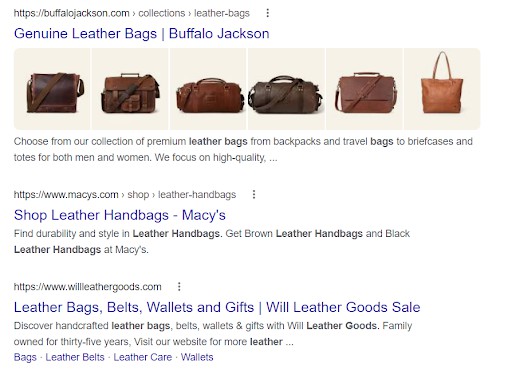 Image via Google
Examining the SERPs in detail will also help you understand if searchers prefer reading a list post or watching a video that solves their problem.
3. Research Your Competitors
You can use online tools like Semrush or Ahrefs Site Explorer to spy on your competitors and see what kind of backlinks they're getting.
To use the site explorer tool, simply enter your competitor's website URL into the search bar and hit "explore." You'll then be able to see all of their backlinks, the referring domains, and the quality of links.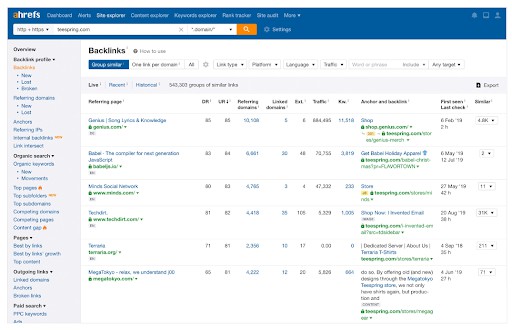 Image via Ahrefs
Another way is to use SEO Buddy's competitive analysis tool. Just enter target keywords and categorize the results into backlink opportunities and content ideas.
SEO Buddy will also give you these insights:
What's driving traffic to your competitor's site
What important backlinks they have that you can leverage
Their top-performing content assets
4. Find the Right Topics
Finding the right topic for your linkable assets is all about striking the right balance between the trending topics and your area of expertise. A free tool you can use to see what's trending is Google Trends.
Instead of doing a generic search for what's trending, look for trending topics in your niche.
If your area of expertise is web design, for instance, look at the interest over time by region and related topics to get an idea of what people are looking for.

Image via Google Trends
5. Create Something Unique
There's a lot of content out there, so make sure your linkable asset stands out from the rest. Offer something new and valuable that other sites will want to share with their readers.
Writing something that attracts a lot of attention and backlinks is not an easy task.
It requires research, expertise, resources, and time but it's worth the effort.
A framework you can use to create something unique is the S.U.C.C.E.S.S. model developed by Heath Brothers to help with effective communication.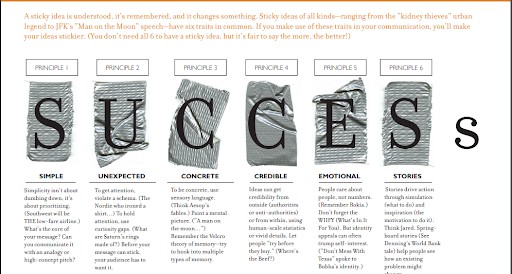 Image via Heath Brothers
The model focuses on these elements:
Simple: Use a simple and logical structure while ensuring the language is easy to understand.
Unexpected: Surprise (or shock) your audience with a new idea, concept, or innovative execution.
Concrete: Illustrate your points with definitions, images, and examples.
Credible: Use data, personal experience, and credible sources to provide proof.
Emotional: Appeal to your target audience's emotions to hook them to your content.
Stories: Give context and draw your audiences with a narrative.
6. Focus on the Design
Your linkable assets should not only be informative but also visually appealing. This can be done by using bright colors, interesting graphics, or a unique layout.
Here's an example of a well-designed linkable asset from SEO Buddy. The post titled "How to do infographic link building: A Beginner's Guide" has a neat structure starting with a Table of Content, sub-sections, images, and examples.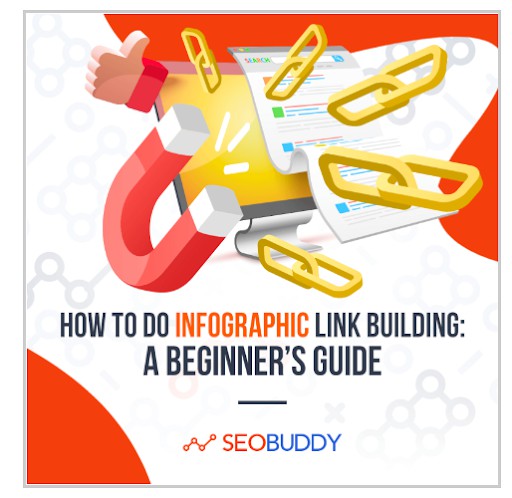 Image via SEO Buddy
You can use templates like this one to create linkable assets such as a case study and infographic.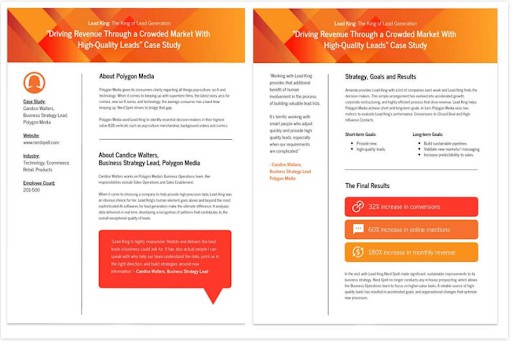 Image via Venngage
7. Promote Your Assets.
Don't just sit back and wait for others to find your linkable assets. Instead, actively promote them. Here are some ways to get the word out about your great content.
Get press mentions: Pitch your linkable assets with a newsworthy angle to authority news sites.
Acquire contextual links: Contributing guest posts and finding interview opportunities are some ways to obtain contextual links.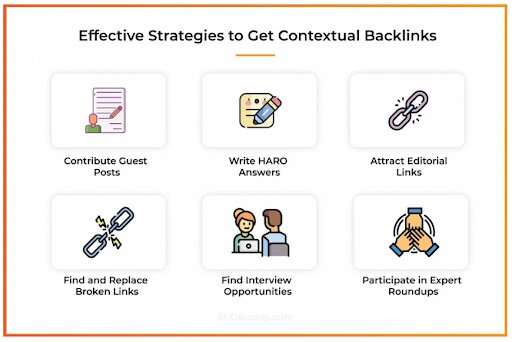 Image via SEO Buddy
Reach out to bloggers/content curators: Look for the top content creators and bloggers in your industry. Contact them to see if they are interested in linking to your content.
You can also approach bloggers or web pages that list the best resources and tools in your niche.
Promote social sharing: Promote your linkable assets on social media as part of your link-building campaigns to boost visibility and increase the chances of earning backlinks.
Add social sharing buttons to your linkable assets to get new visitors and backlinks. Another way of attracting links is to contact influencers on social platforms.
Tap into industry resources and forums: Identify resource pages in your specific industry or educational institutions and request them to include your linkable assets. This can also help you acquire the coveted .edu backlinks.
In our post on "Competitive Analysis," we've talked about how to discover backlinking opportunities by:

Providing your expertise while answering a question on a forum, LinkedIn, Reddit, Quora, and so on.
Listing your business in a new directory.
Making a constructive comment on a blog post.
Providing feedback or commenting on a listicle that has ranked your competitor.
8. Track the Results
There are many benefits to tracking the results of your backlink-building efforts. By doing so, you can ensure that your time and resources are being spent in the most effective way possible.
And, tracking can help you identify opportunities for improvement and optimize your strategy over time.
There are a few key metrics that you should track when evaluating the results of your backlink-building efforts.
The number of backlinks and referring domains
The quality of the links pointing to your site
Domain Authority of your site
Search engine ranking
An easy way to track your backlinks is to use online tools such as SEO Buddy, Ahrefs, Semrush, or others.
They generate an in-depth link analysis to give insights on follow/nofollow, noindex, referring domains, toxic backlinks, and much more. Based on the results, you may have to tweak your linkable assets to achieve your SEO goals.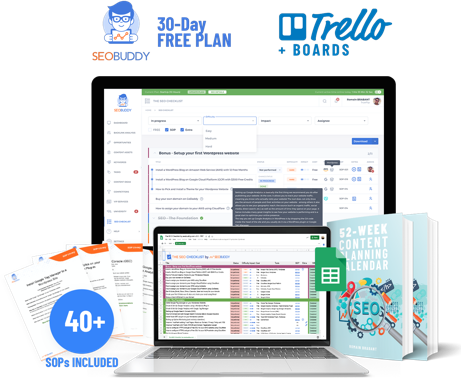 There's more…
Now it's time to discover the other 102 steps that will get more organic traffic flowing to your website. Get the SEO Checklist here.
Want to get a sneak peek of what it looks like?
Enter your email and get a free demo version of the SEO Checklist.
FAQs
1. What are linkable assets in SEO?
Linkable assets are pieces of content on your website that are most likely to earn links from reputed websites. This could be a blog post, an infographic, or even a video.
2. How do you create a linkable asset?
Here are the steps to follow to create linkable assets:
Research your audience
Understand the search intent
Find relevant topics
Gather data and create unique content
Promote your linkable assets
Track the results
3. What is linkable content?
Linkable content is any kind of content that can be used to generate links back to your website. It could be a case study, podcast, blog post, nfographic, video, or even just a simple tweet.
What makes content linkable?
Generally, linkable assets are in-depth content pieces that solve your target audience's pain points.
The best linkable assets also offer something unique or different than what's already out there – whether that's a new perspective, fresh data, or an innovative approach.
5. What is a backlink on a website?
A backlink is a link created when one website links to another. Also called "inbound links," backlinks are important to SEO because they represent a "vote of confidence" from one site to another.
The Takeaway
When used well, linkable assets can be a great way of building links to your website while improving your site's authority and search engine rankings.
Depending on multiple factors, your backlink-building efforts can take up to a year to show results.
Note that the lifespan of a successful linkable asset generally tends to be between 4 to 5 months, post which it can be difficult to generate new high-quality links. This is why it is important to create evergreen content or fresh linkable assets on an ongoing basis.
If you're looking for a quicker and more reliable way to build backlinks, check out our Link Chest. It can help you earn backlinks from over 2300 websites with high DA.
It is a quick and easy way to build high-quality backlinks to your website, so definitely worth investing in. Good luck with your link-building efforts.