Contextual Backlinks: What They Are and How to Attract Them
Backlinks are one of the most important ranking factors. But you shouldn't treat all backlinks with the same level of importance. Google doesn't.
It holds contextual backlinks in higher regard than non-contextual backlinks.
Here's the thing:
Google's algorithm changes multiple times a year.
One of the major reasons for these changes is to improve the user experience and provide them with the most relevant results.
With this in mind, contextual backlinks carry two features that make them one of the most powerful ways to increase rankings—link relevance and quality.
Let's understand contextual backlinks better and also learn ways to earn them.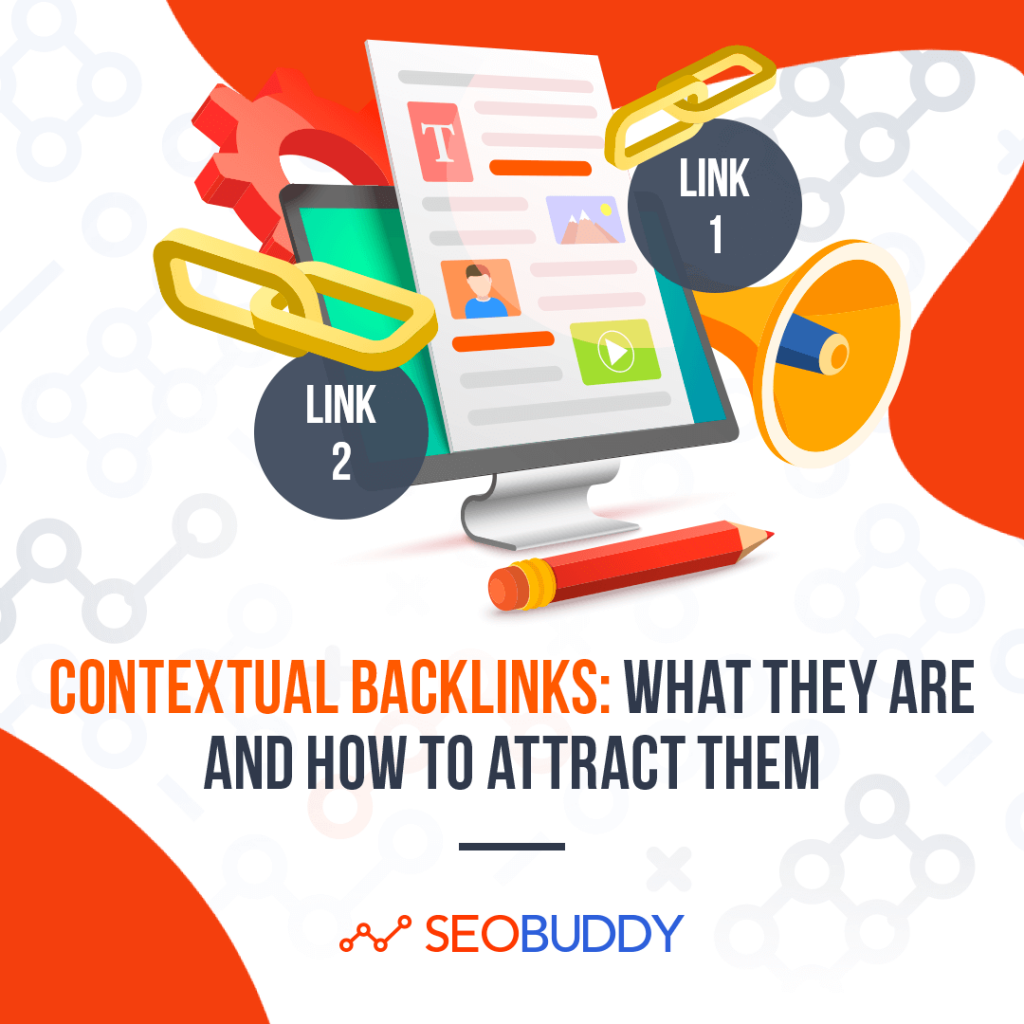 What are Contextual Backlinks and Why are They Important?
Contextual backlinks are links embedded in the body of written content, such as an article or blog post.
The contextuality of a backlink is determined by the relevance of the link to the idea of the paragraph within which it's added.
Backlinks appearing outside the main body, such as in captions, author bios, headers, footers, and web directories do not qualify as contextual backlinks.
The anchor text of contextual backlinks is relevant to the post it's linking to. It helps the user understand where the contextual backlink is pointing and the information they'll find on that web page.
Here are some of the benefits that make contextual link building important: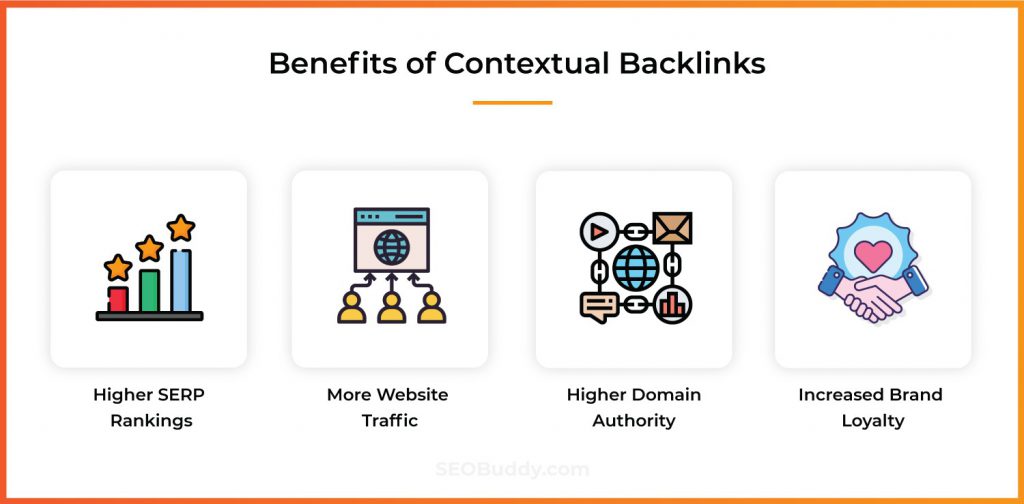 Higher search rankings: When you get contextual backlinks from authoritative websites, search engines see it as a vote of confidence for your website. It tells search engines that your website is worth ranking higher.
More traffic: People are more likely to click on a link that's relevant and valuable, than forced non-contextual links.
Higher domain authority: Google considers pages with contextual backlinks as more trustworthy and authoritative. Using contextual backlinks improves PageRank as well as domain authority over time.
Increased brand loyalty: When you direct your readers to related and relevant content, they trust your content quality and come back more of their content needs.
Contextual links do more than just improve your search rankings. They also enhance user experience and increase your site's authority.
But how can you build contextual backlinks for your site?
Find out in the next section.
6 Strategies to Build Contextual Backlinks
Here are 6 strategies for building contextual links.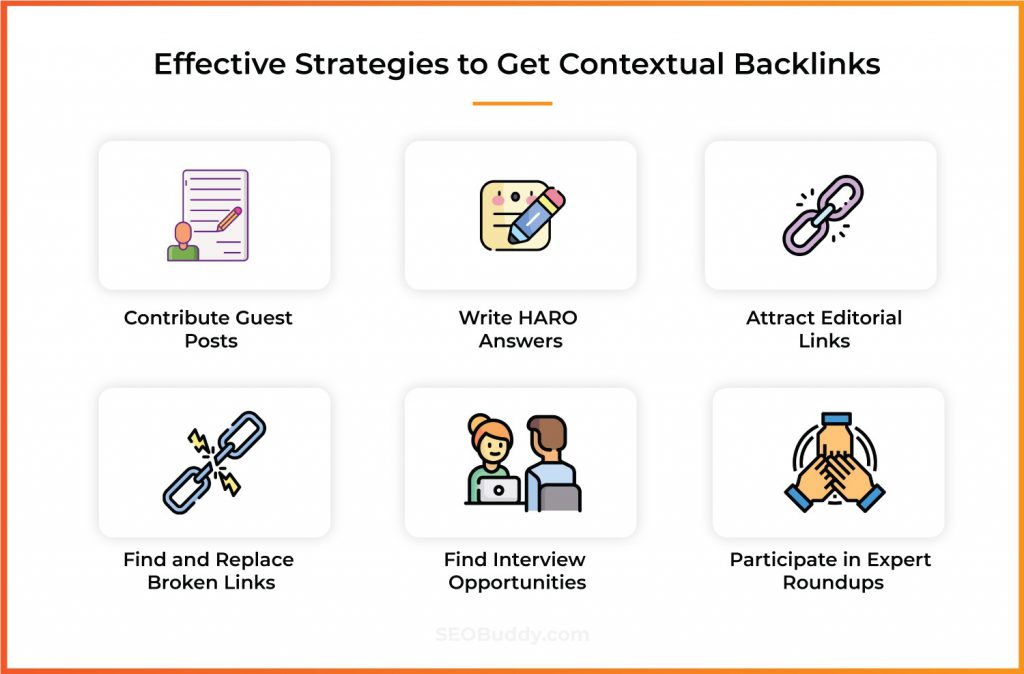 1. Find Guest Post Opportunities
Guest blogging is one of the most natural strategies to attract contextual backlinks from authoritative and high-quality websites and also boost referral traffic.
Guest posting for contextual backlinks involves reaching out to authoritative websites in your niche and contributing content that contains a contextual backlink.
The best part about this link-building method is that you write the content.
This means you have control over ensuring the content is relevant to the link. You also have control over which web page you link to and the anchor text you use.
Here are a few tips on how to use guest posting for contextual link building.
Write guest posts on high-authority websites. Pitch to blogs with a good link profile, a domain authority (DA) score of over 50, high organic search rankings, and a good inflow of organic traffic.
Always meet the requirements and writing guidelines of the target website to increase the chances of approval.
Pitch unique topic ideas that are relevant to the kind of topics published on the target website.
Create valuable content that's useful for the target site's audience.
2. Become a Resource for Reporters
HARO (Help a Reporter Out) platform is not just effective in boosting your digital PR strategy, but for link building as well. It provides plenty of opportunities to get contextual backlinks from authoritative news sites and blogs.
HARO is a free service that connects you with reporters and bloggers looking for expert opinions on topics. In return, you get a chance to include a contextual backlink in the content you provide.
Here's how you can build backlinks using HARO.
Go to the HARO website and register as a source.

You'll be directed to a 'Rules For Sources' page. Read and understand them to avoid getting banned from the platform.
Sign up for a free plan where you get queries in your inbox three times a day. The queries are opportunities to create content where you can add a link. Here is what you can expect.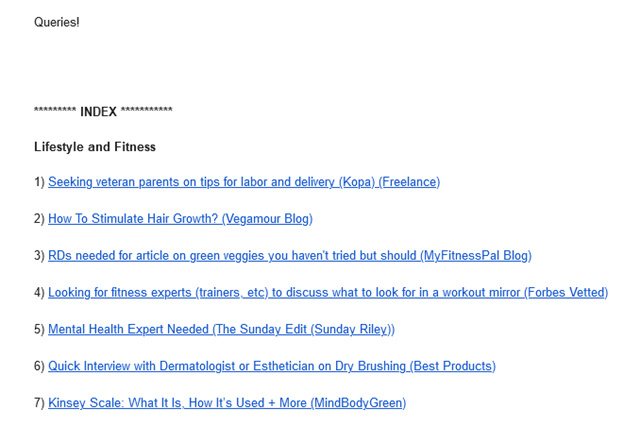 You can also opt for the paid plans.
Remember you'll be competing against hundreds of other sources for the same opportunities. So, monitor your inbox for content requests and be quick to respond to queries related to your niche.
Here are a few tips to get your pitch accepted:
Keep your pitch short but valuable
Proofread and edit your work before sending
Use a catchy title that makes your pitch standout
Unless otherwise instructed, keep your pitch under 300 words
Stay on topic and showcase your expertise on the topic
Avoid attachments and submit your work in a Google doc or a Dropbox link
Make it easy for journalists to contact you by including your contact information in your pitch
3. Earn Editorial Links
Editorial links are relevant links that your website organically attracts with great content. They are not asked, paid, or traded for.
The content creators reference your website content as a resource for valuable information on the topic they're publishing.
Attract editorial links by creating content that's valuable and shareworthy.
You can publish original research on a relevant topic within your niche. Give it a heading like "New Research," "New Findings," or "New Data" to show it's research-based.
HubSpot's yearly State of Marketing Report, for instance, attracts a lot of quality backlinks. Here's a contextual editorial backlink from Cyberclick pointing to the HubSpot report.

Attract editorial backlinks by creating content on trending topics your niche. Use these tips:
Regularly update your content with new ideas, current research, and statistics to give it more depth over time.
Connect with experts to gain insider information that you can use in your content.
Find weaknesses in your competitors' content and create better content.
Another common method of attracting contextual editorial backlinks is creating and distributing infographics.
Find a popular topic that's a great fit for an infographic. Make it visually attractive and useful.
Add an embed code at the bottom of the infographic to make it easy for people to embed it on their website.
4. Build Contextual Links Through Broken Link Building
Broken backlinks from authoritative sites to your competitors' websites or any other website in your niche is an opportunity to gain high-quality contextual backlinks.
Find broken links by carrying out a competitor backlink analysis using SEO tools. Ahrefs, for example, has a powerful broken link checker.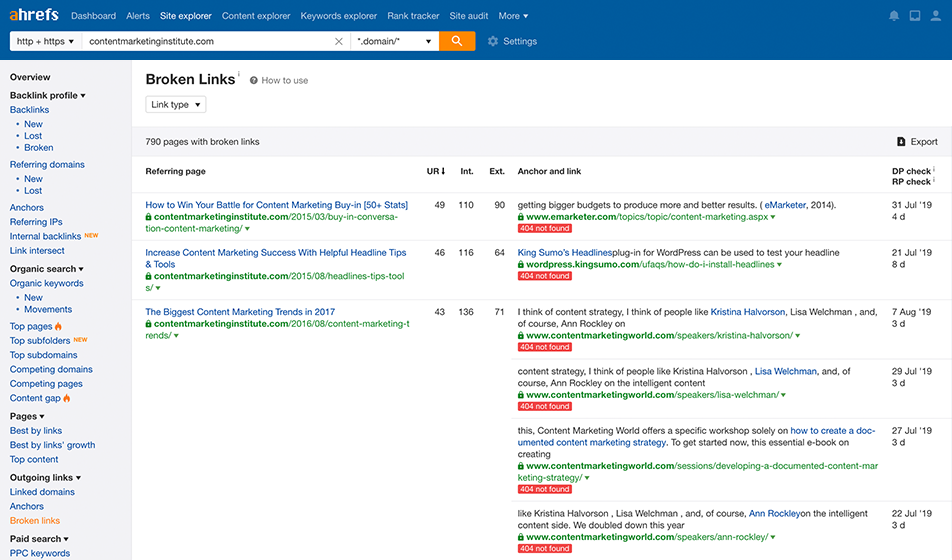 Next, identify broken links from authoritative websites from which you would want to get contextual backlinks.
Reach out to the website owners and inform them of the broken link issue. You'll be doing them a favor, given that broken links cause poor user experience.
Finally, offer a relevant replacement link to your website for broken link building.
The contextual backlink should point to a page that provides relevant information. If you don't have any relevant web pages to replace the broken link, create one before reaching out to the target site.
5. Find Interview Opportunities
Giving interviews is another effective strategy to earn contextual backlinks.
Reach out to a high authority media outlet or niche website that often takes interviews of business owners, niche experts, CEOs, and so on.
The CEO Magazine, for instance, has dedicated a section on its website known as 'Executive Interviews.'
Here is an interview of Joonas Karppine with a contextual backlink to his website 'Edge Alerter.'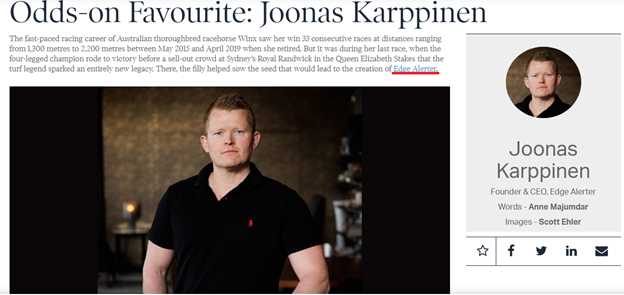 Use these interviews to create contextual backlinks for your site.
How can you land these interview opportunities?
Do a Google search of experts in your niche that have been interviewed in the past. Make a list of the websites they've been interviewed on and pitch topic ideas to the site owners.
Here are some tips to make a successful pitch:
Study their audience and material, and propose a discussion idea or topic that fits.
Have a linkable asset that you can share in the interview, such as a checklist or a free tool.
6. Participate in Expert Roundups
Find opportunities to provide your expert opinion on a topic alongside other experts as done in this post on The Alligator & Wildlife Discovery Center.
In the response by Dr. Linda Simon, she finds an opportunity to add a contextual link to an article published in Wag! where she's a member of the licensed vet team.
Getting featured in such posts is easy if you've built authority in your niche. This involves:
Building an engaged community on social media and through your blog section.
Building relationships with other niche experts and influencers.
Building trust and credibility through testimonials, reviews, and case studies.
Contributing to authority websites in your niche.
Once you've established authority, find sites to be featured in. Type this on Google:
(keyword) + "expert roundup"
Or
(your niche) + "expert roundup"
Here is an example.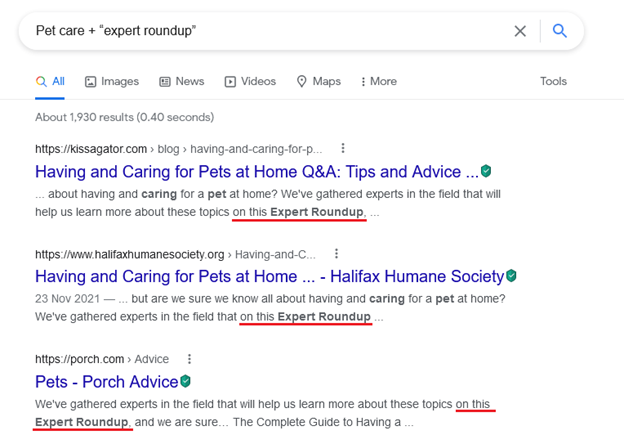 Contact these site owners for a chance to be featured as well.
You can simply provide a quote that fits the style and tone of the featured responses, along with your name, business name, and website URL.
Any link you get from expert roundups will be a natural contextual link.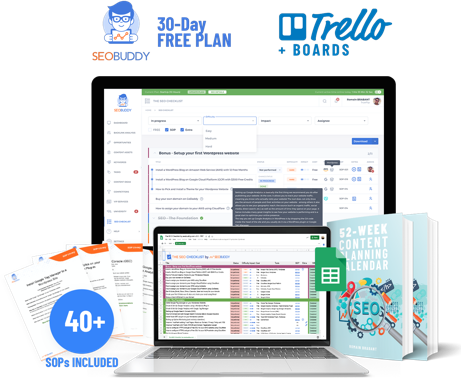 There's more…
Now it's time to discover the other 102 steps that will get more organic traffic flowing to your website. Get the SEO Checklist here.
Want to get a sneak peek of what it looks like?
Enter your email and get a free demo version of the SEO Checklist.
FAQs
1. What are contextual links?
Contextual links are links surrounded by relevant text on the body of content in a website that's related to your niche.
2. What are the two types of backlinks?
There are two main types of backlinks:
Contextual backlinks – These are high-quality links surrounded by text in the body of a blog post or article.
Non contextual backlinks – These are links found in captions, author bios, headers, and footers. They don't carry any significant SEO value.
3. What is a non contextual link?
Non-contextual links are backlinks that appear outside the main body of a blog post or article, such as in captions, author bios, headers, and footers.
4. What are the best types of backlinks?
For link building, the best types of links to attract are dofollow contextual links.
5. What are contextual SEO dofollow backlinks?
These are natural links placed within the text in the body of a website's content. They pass SEO juice from the referring website to the referenced website.
Boost Search Rankings Using a Contextual Backlink Strategy
Contextual links will increase your search engine rankings, attract more organic traffic, build your brand's credibility, and create brand awareness.
Before applying these contextual link-building strategies, take two steps:
Build authority in your niche
Use our SEO Checklist to get your website on the first page of search engine results pages
It'll build the confidence of referring websites in your site and help you build contextual backlinks from authoritative websites.