Understanding Link Exchange & Legit Ways to Build Backlinks
It's a commonly known fact that backlinks significantly impact Google's search rankings.
And link exchange is the second most trusted link-building tactic, according to an Authority Hacker survey.
MonsterInsights states that the websites that rank in the first position on the first page of Google have almost three times more backlinks than the ones ranking in the second position.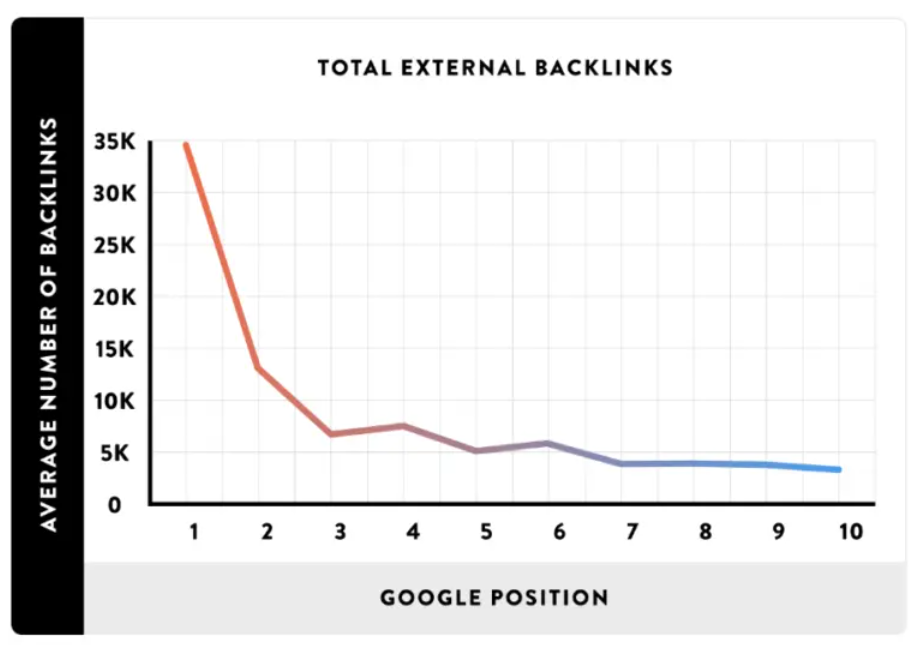 Image via MonsterInsights
That's how vital backlinks are to your SEO success.
And not surprisingly, 65% of marketers surveyed by MonsterInsights agree that backlinks will continue to impact rankings in the near future too.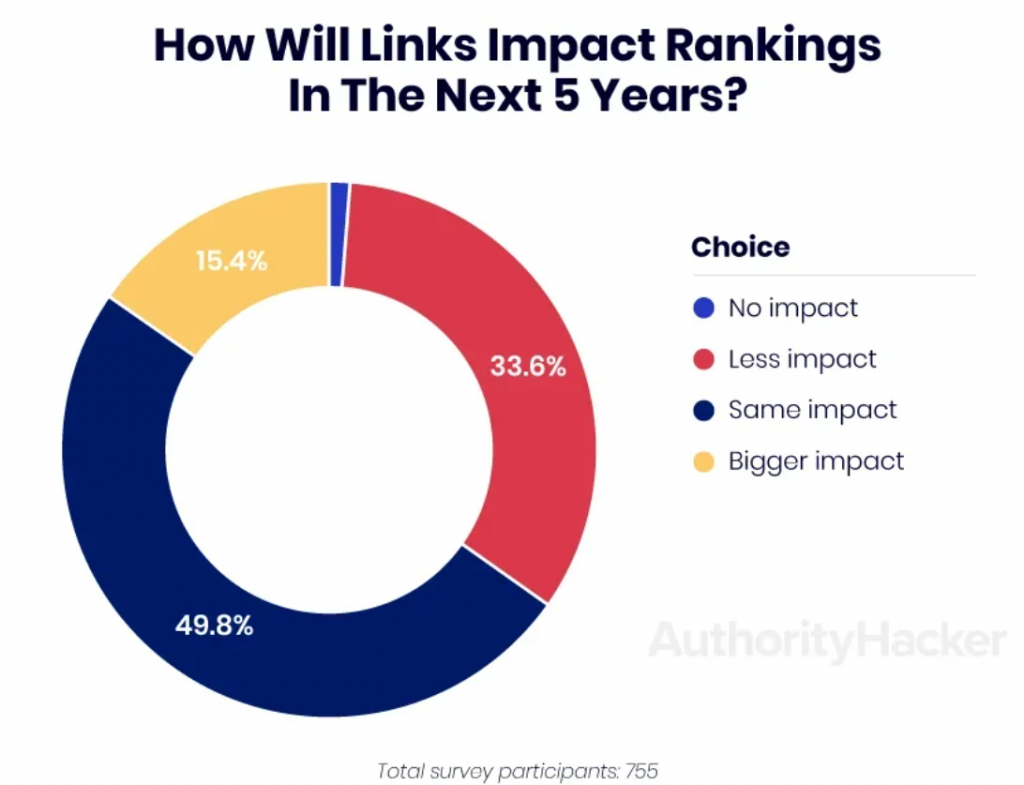 Image via AuthorityHacker
So, needless to say, you should be getting onto the link exchange bandwagon, shouldn't you?
No, it's not that simple.
While link exchange has been a trusted and successful link-building tactic, its legitimacy is being questioned these days. This is compelling marketers to look beyond reciprocal links and adopt more effective techniques that Google's algorithm will appreciate.
In this post, we will discuss different types of link exchanges and explore the best link-building tactics for 2023 and beyond.
Are you ready to supercharge your link-building strategy?
Let's get started.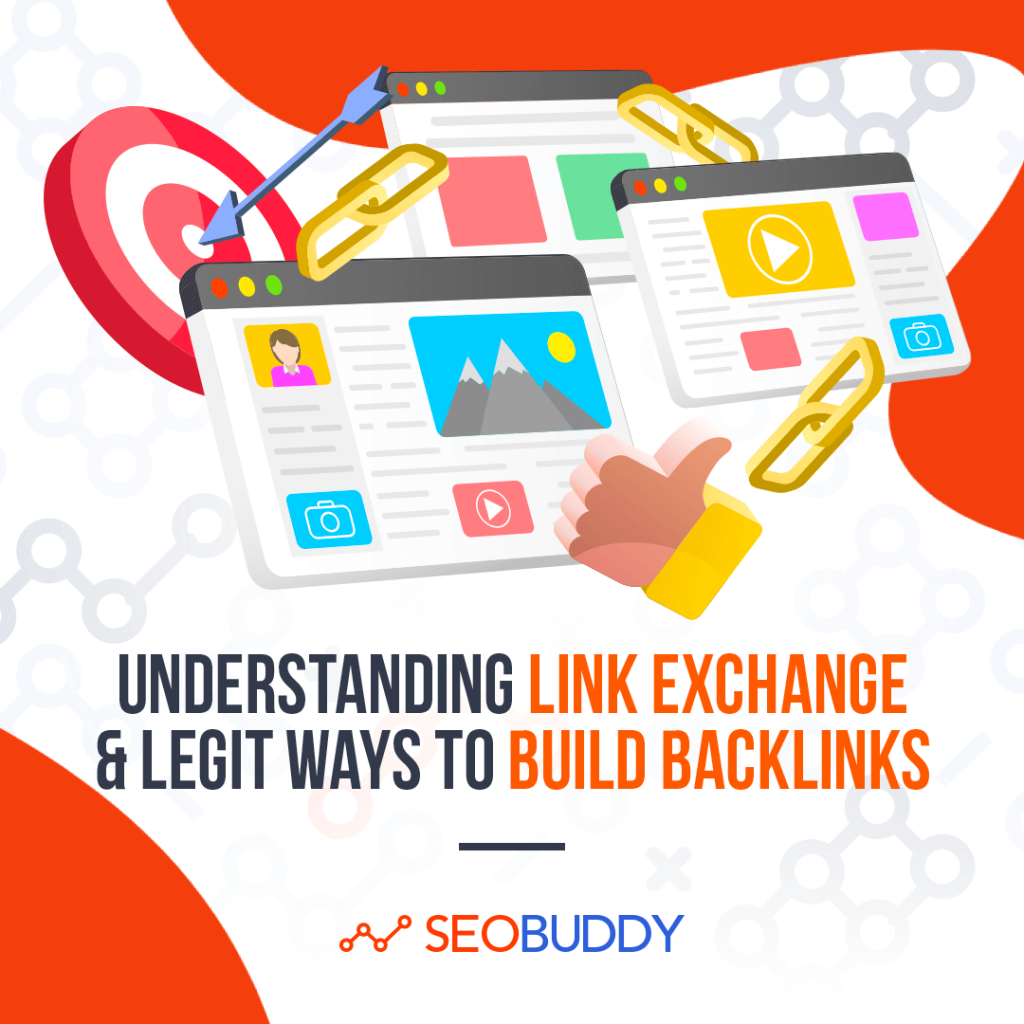 Understanding Link Exchange
Link exchange, a compelling SEO strategy, is the practice of exchanging links with other websites. While you place a website's link on your page (naturally, via content), the other website might also place your link on their website.
And why should you exchange links?
Link exchanges are mutually beneficial as they count as a vote of confidence for both parties. The more high-quality backlinks your website has, the more credible it is deemed. Google analyzes the backlinks to determine your website's authority and trustworthiness.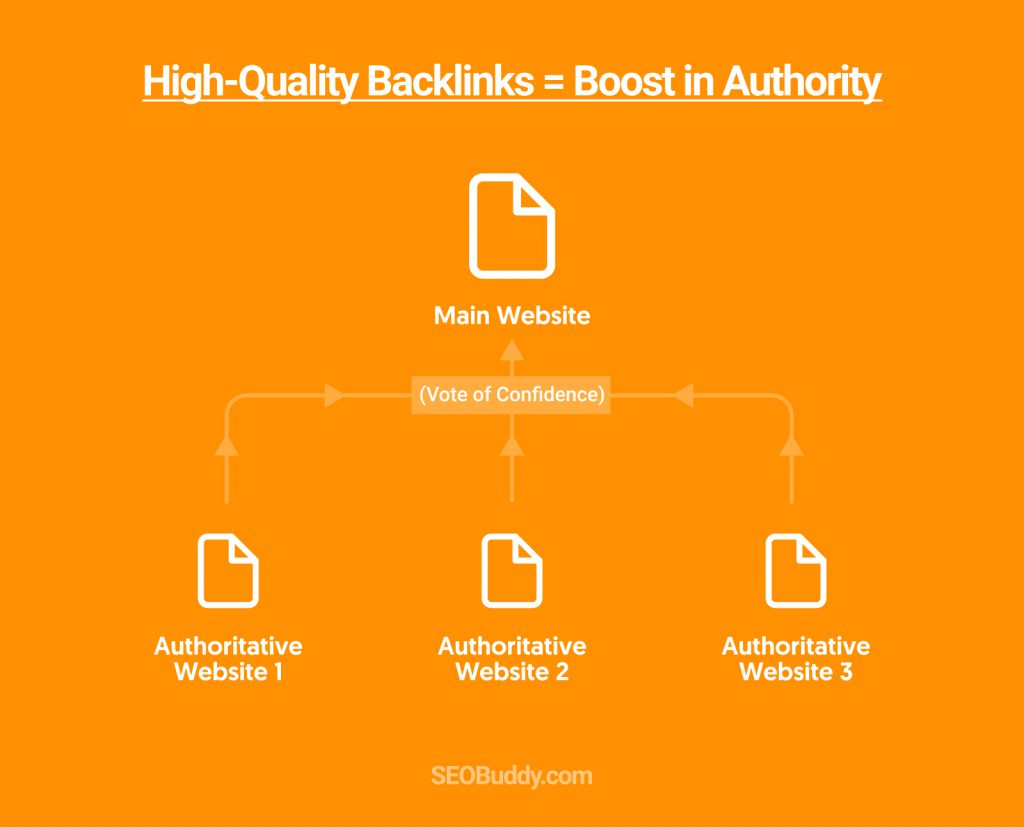 Although webmasters primarily invest in link exchanges to boost their website's authority, reciprocal links are also extremely effective in promoting each other's products and services.
A webmaster may choose a white hat, gray hat, or black hat technique to build backlinks for their website based on purpose and time in hand.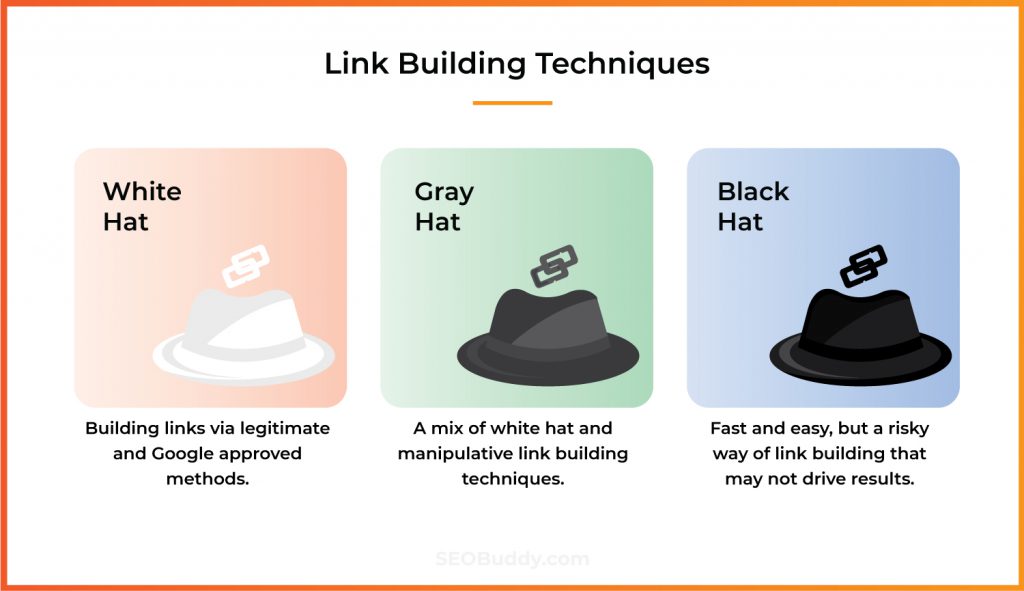 If you want to avoid being penalized by Google, it's good to stick to white hat techniques. And that's where link exchanges become important.
Types of Link Exchanges
To understand link exchanges as a probable link building strategy, it's important to understand the different types of link exchange schemes that you can leverage.
Let's understand the popular types of link exchange programs.
1. One-Way Links
As the name suggests, this link exchange tactic is one-sided. Your website may receive backlinks from other websites, but you may not be linking back to those websites.
Let's say you have published industry reports and infographics in a particular area that is of great value to several businesses in the same niche. They may refer to your data while creating content and link to your site.
But you may not link back to them for a resource that they may have created.
2. Reciprocal Links
When two websites agree to swap links, it is referred to as reciprocal linking. It is like saying, "you link my website in your content and I will link back to you."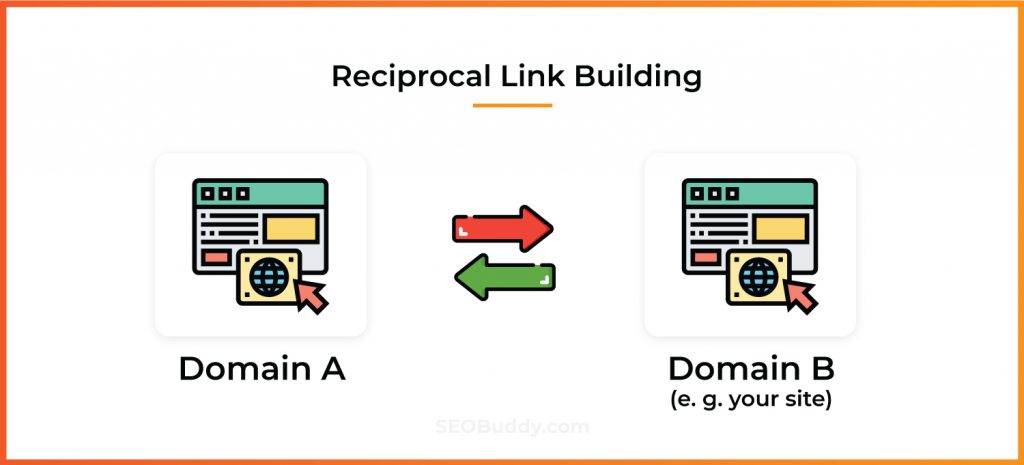 Now, here's the thing — Google's webmaster guidelines do permit reciprocal linking when it is done naturally and randomly.
When two content creators or websites appreciate each other's content and vouch for each other's expertise, it is not considered an attempt to manipulate search engine rankings.
Reciprocal links from relevant sites help add value for visitors, improve the authority of your website, and help SEO.
In fact, reciprocal linking is so popular that according to Ahrefs, 74% of successful websites have reciprocal links. In other words, webmasters are directly swapping links occasionally to make their websites more credible.
What Google strictly prohibits, though, are excessive link exchanges. We'll talk about that in detail in the next segment.
(Here's a Link Chest to find link building opportunities.)
3. Three-Way Link Exchanges (ABC Linking)
If you want to avoid direct link swaps and hide link exchange footprints, three-way link exchanges are the best option.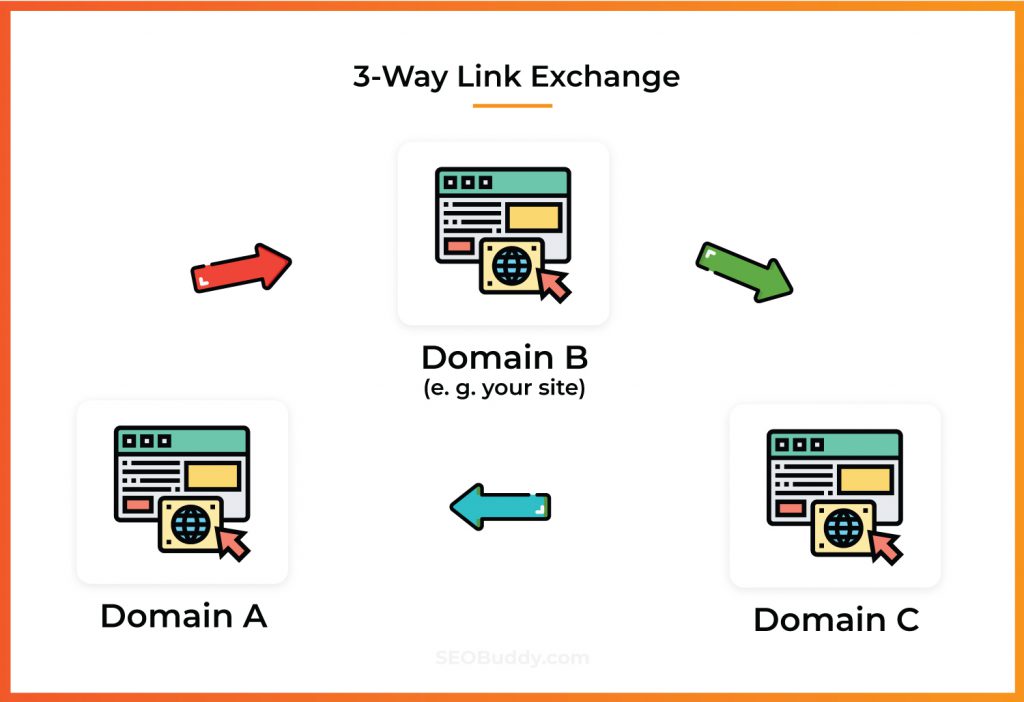 A three-way link scheme is an indirect method adopted by two partner websites for swapping links by using a third relevant website as the mediator.
We can understand ABC linking this way. Website A gives a one-way link to website B and that site gives a link to website C (Site A → Site B → Site C). Although this is not reciprocal linking, two target websites are gaining backlinks.
For a successful three-way link exchange, at least two of the parties should have high-quality websites to generate authoritative backlinks. As you might have guessed, you might be getting into the wrong books of Google with this method.
4. Private Influencer Networks (PIN)
Many marketers are of the opinion that PIN or Private Blog Network (PBN) is the future of link building. In a private link-building network, four or more websites may partner to exchange links and promote each other's websites to organically increase traffic and boost search engine rankings.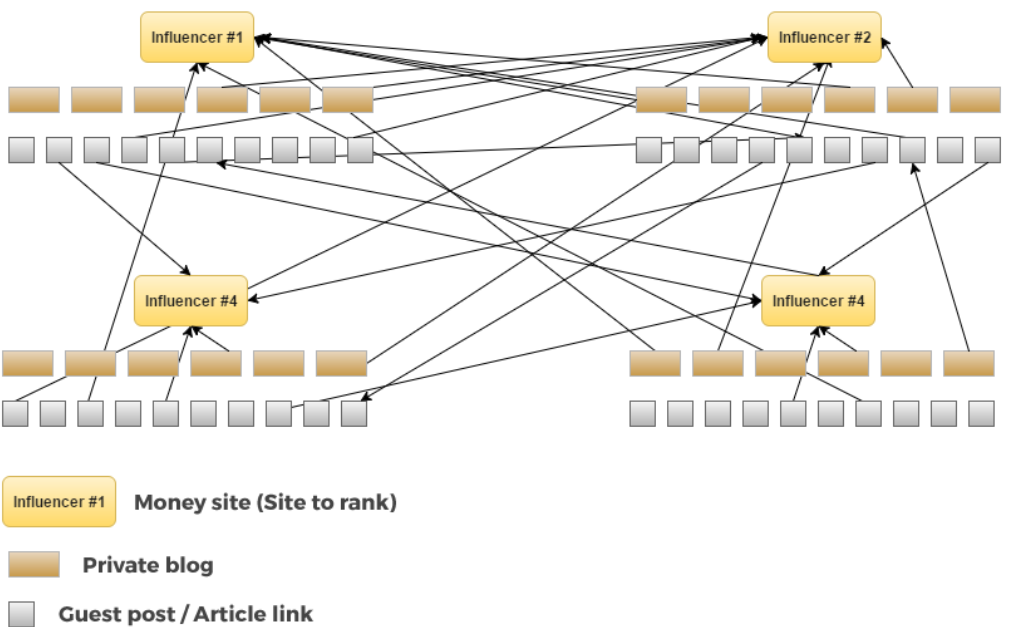 Image via ViperChill
The content creators participating in a PIN not only build high-quality links for each other but earn good money too. They create an advanced link exchange network where they send links to each other's blogs, guest posts, as well as home pages using all possible techniques.
The key here is that two websites won't necessarily keep linking to each other. This would reduce the chances of Google penalizing them.
While PIN is a lucrative method for authoritative link exchanges, you should refrain from excessive link exchanges to avoid being penalized by Google.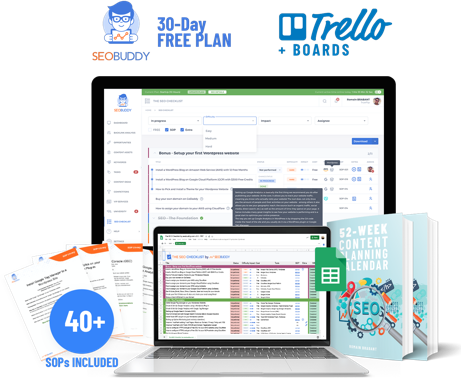 There's more…
Now it's time to discover the other 102 steps that will get more organic traffic flowing to your website. Get the SEO Checklist here.
Want to get a sneak peek of what it looks like?
Enter your email and get a free demo version of the SEO Checklist.
Google's Stance on Excessive Link Exchanges
When Google says it encourages natural and quality backlinks, it really means it. Among the 200+ criteria that Google considers for website rankings, link building is right among the most important ones.
That being a fact, why are webmasters so stressed about the legitimacy of link-exchanging techniques? Is link exchange bad for your SEO?
The simple answer is no, but with a caveat.
Excessive link exchanges are harmful to your website and put it in the bad books of Google.
Let's understand Google's stance on the entire matter to move toward a more logical solution.
Google's webmaster guidelines explicitly state that excessive link exchange is considered spam as it is against their spam policies. In a nutshell, it's a black-hat strategy.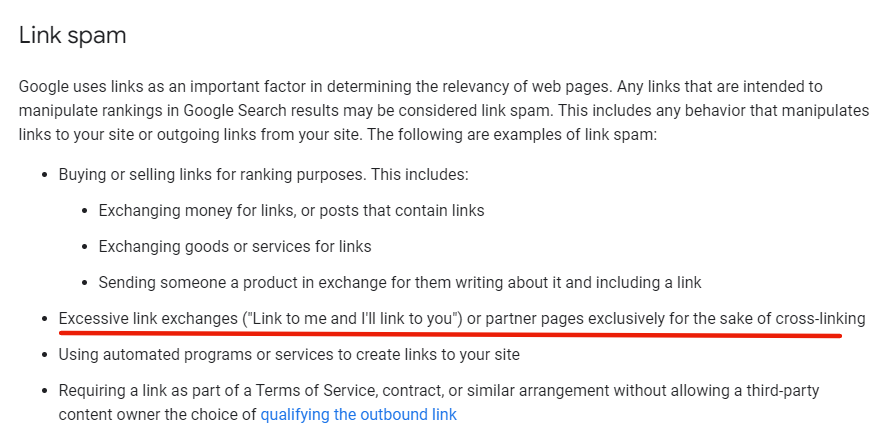 Image via Google
And any kind of link spam that is intended to manipulate rankings on search engine results will be penalized by the search giant.
Unnatural reciprocal linking can hurt your website in several ways like:
Site penalization
Decreased website authority and ranking
Loss of credibility
Poor indexing
That said, Google also states that webmasters regularly buy and sell links for promotional purposes. As you can see in Google's guidelines below, such 'paid backlinks' are not considered a violation of rules if they are qualified as 'nofollow' or 'sponsored' links.

Image via Google
So, the bottom line is that you should not invest your time and money in link exchanges with the sole purpose of boosting your SEO rankings.
Instead, all your link exchanges and SEO strategies, in general, should enhance your customer experience because that's what matters the most to Google.
(Get our Link Chest to find link building opportunities with ease.)
Things to Consider Before Link Exchange
Now it's time to ask the big question.
What factors should you take into consideration for safe link exchange?
While exchanging links, your primary goals should be relevance, authority, and traffic. The fact that not all backlinks have the same value means your link exchange plan should be favorable to you and your link partners.
1. Authority and Reputation of the Link Partner
How do you assess if a website is amazing for swapping links? You should examine how trustworthy the site is.
Here are some metrics to consider:
A site has a DR of 40 or above
A seasoned site with a high-quality link profile
It should have a trust flow above 10
A site with a minimum of 5000 monthly visitors
The outbound link ratio should not be more than 2
In the case of PIN, the websites should not have too many overlapping link exchanges
When you do link exchanges with such websites, you can be assured of generating plenty of link juice and thus boost your SEO.
2. Relevance
When Google bots crawl your website, the primary criteria for ranking is that your backlinks should be contextual and add value to the visitor.
Remember, the more relevant the links, the better will be their value.
Generally speaking, when you invest in a link exchange, always look to partner with websites that are in similar niches as you so that the backlinks they provide will be relevant to you.
Let's say you are a fitness brand. Your relevant link partners would be fitness coaches, gyms, sports and wellness event organizers, wellness influencers, and so on. But if you get backlinks from a music website, it would look irrelevant and unnatural.
3. Link Placement
All your link exchange efforts boil down to getting a good quality backlink. That's why it is important to strategically place your link where it would be considered a relevant source of information. The anchor texts must be relevant to the content of your page as well.
Whether it is for link exchanges or for guest post swaps, you should insist on the right keyword, anchor text, and link position on the page to improve the link juice and SEO value of your backlink.
Legit and Effective Link Exchange Strategies for 2023 and Beyond
Link exchange strategies are undergoing a drastic transformation as Google imposes more stringent spam policies. Reciprocal linking purely for advertising or promotional purposes might hurt your SEO rather than do any good.
Webmasters need to come up with safer and holistic linking strategies that will have long-term positive effects on their websites.
Let's take a look at legit and result-driven link exchange strategies you can adopt to boost your site's ranking in 2023.
Here you go.
1. Pursue Competitors' Links
Your competitors can teach you many things, especially when ranking higher than you in Google search engine results. One of the best tactics to create a strong link-building strategy is to analyze how they have created incoming links for their website.
The fact that a competitor's website is ranking high on Google means that they have all the right backlinks to prove their authority.
You can use a good backlink analysis tool to assess their link profile to find out all the high DA websites that they are getting links from. Next, check the backlink profile of the websites linking to them and see if they've linked back to them. If yes, they could perhaps be open to link exchanges.
Your link exchange approach should be two-folded, i.e. to adopt similar link exchange tactics as your competitors and to get backlinks from the same websites as your competitors.
This approach helps you create a more focused link-building strategy as you have a fair idea of where and how to get quality links for your website. And when you generate more backlinks than your competitors, Google will automatically deem you more authoritative than them and rank you higher.
That said, don't try to gain too many links from a single website. Instead, use our Link Chest to find link building opportunities.
2. Create a Variety of Linkable Content
Quality content continues to rule the SEO world and if you want to build a solid link exchange strategy, you should concentrate on creating a variety of linkable content. Linkable assets are specifically developed to attract quality backlinks.
You can create:
Case studies
Infographics, GIFographics, and "Map-o-graphics"
Resource guides
Ebooks and white papers
How-to guides and tutorials
Industry surveys
Online tools and calculators
Podcasts and interviews
When your linkable assets are original, loaded with valuable information, and visually attractive to the readers, your website would be a great option for others to approach for link exchanges.
Irrespective of your industry, you can create highly shareable pieces of content and easily attract plenty of backlinks.
3. Do Guest Post Exchange
As Google's guidelines have changed in recent years, guest post exchange has become one of the most popular link exchange strategies for SEO experts.
Guest post swap is a cross-linking agreement between you and your link partner where both choose relevant topics for your guest posts and insert each others' links in that content.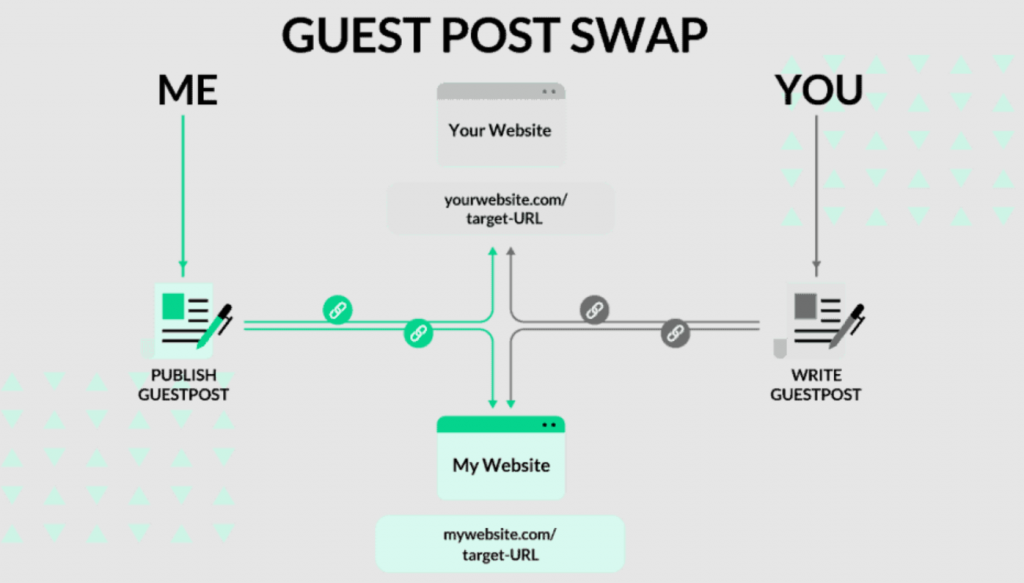 Image via LinkBuilder.io
Some of the key factors in a successful guest post exchange are:
Choose the right link exchange partner for guest post exchange
Select a popular topic for the guest post you will be writing as well as for the one your partner will write and will be published on your website
Write an informative, engaging, and visually rich guest post and insert links
Publish the guest posts on each other's website and build quality backlinks
You can even publish guest posts on third-party websites and link to each other
That said, don't overdo the linking. You don't want to end up on the wrong side of Google. If you aren't confident, better outsource it.
4. Leverage Link-Building Communities
We have previously discussed Private Influencer Networks in detail. Several link-building communities can be found on networking platforms like Facebook, Slack, Discord, LinkedIn, and so on.
In these groups or private networks, content marketing experts share link exchange opportunities with others. These are one of the most lucrative platforms to generate quality backlinks for your business.
You can join such groups to grow your network and interact with other content creators and marketers to discuss the most effective link exchange tactics.
By actively exchanging links with other relevant websites, you can increase your website traffic, boost domain authority, increase the number of unique referring sites, and ultimately boost your SEO ranking.
Such organic and legit link exchange tactics can keep you safe on Google's radar and help you to climb the SEO ranking ladder in the most sustainable manner.
FAQs
1. What are the benefits of link exchanges?
Link exchanges have multiple SEO benefits for your business. Some important ones are:
Boost your rankings on Google
Deliver better UX on the websites involved
Drive more referral traffic to your website
Boost your website's authority
2. Is reciprocal link exchange harmful to SEO?
No, reciprocal link exchange, when done naturally, is highly beneficial for your SEO. But when done excessively, unnaturally, or by violating standard practices, reciprocal linking can do more damage to your SEO than good.
3. What is the best link exchange strategy in 2023?
Some of the best link exchange strategies you can try in 2023 are:
Pursue competitors' links
Create plenty of linkable assets
Do guest post exchanges
Join link exchange groups
4. What type of website should I exchange links with?
When choosing a website for exchanging links, consider these metrics:
It should have DR of 40 or above
It should be an active and established site
The trust flow score should be above 10
It should have at least 5000 monthly visitors
It should have a good outbound and inbound link ratio
5. What are some of the link exchange red flags you should avoid?
Here are some of the link exchange red flags you should watch out for:
Low domain rating
A new or poor-quality website
Not relevant to your website
Contains a lot of spammy or low-quality links
Engaged in unethical link exchange practices
No online presence apart from the website
Are You Ready to Develop a Safe Link Building Strategy?
We can safely conclude that link exchange is a very relevant SEO strategy even today, provided it is done the right way. It can be beneficial in attracting more traffic, boosting your website's authority, and helping you climb up the SEO ranking ladder.
That being said, webmasters should take Google's webmaster guidelines seriously and adopt safer techniques for exchanging links.
So, go ahead and adopt the effective and legit link exchange strategies we have discussed above and win more high-quality backlinks for your website in 2023.