My SEO Journey [Pro Edition]: Carlos Castro from wolfate.ca – Having a blog has been the way in which the agency's site increased its organic traffic
My SEO Journey [PRO Edition] is a series where professionals of the SEO Industry, Digital Marketing, or Web Design, share their honest SEO Journey filled with failure and success, and most importantly proven results. Episode #84 features Carlos Castro from Wolfate.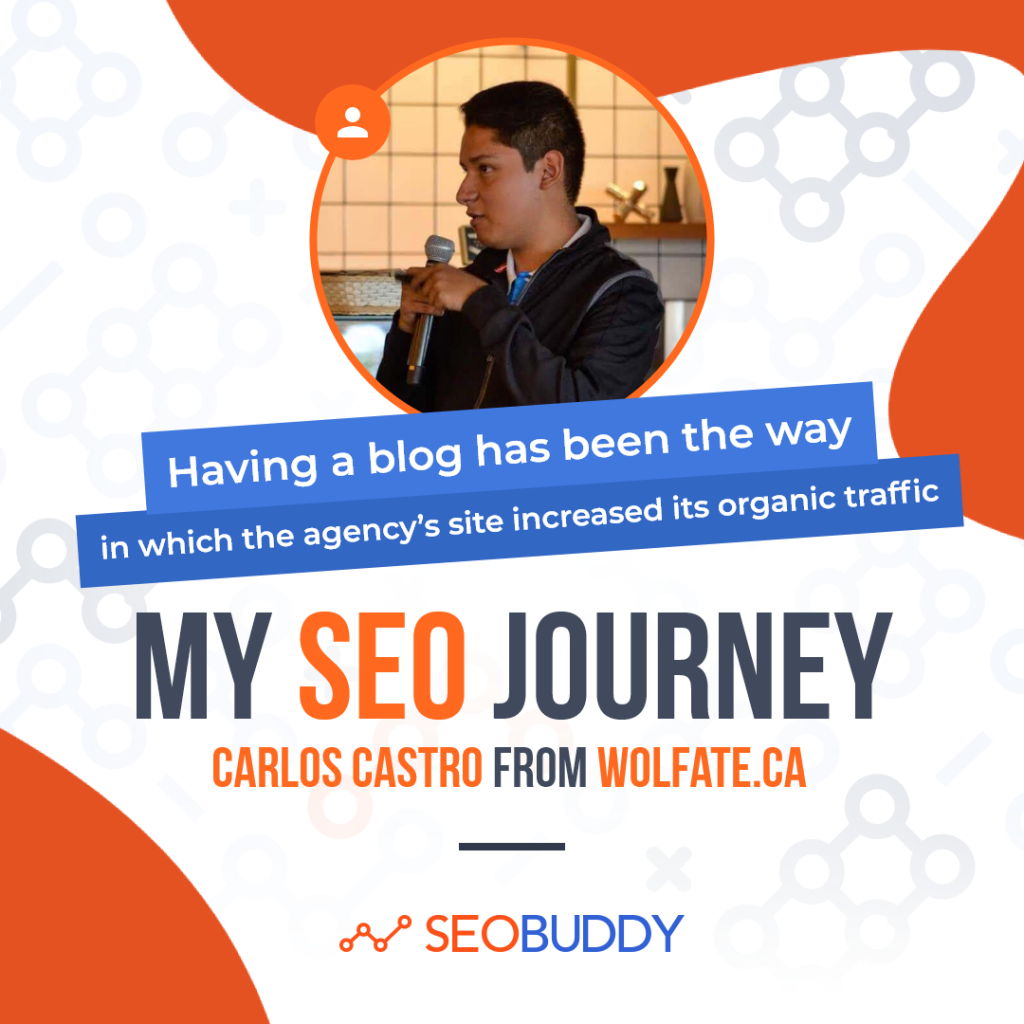 My name is Carlos Castro, and I am the CEO and Founder of Wolfate.
Wolfate is a remote agency that offers specialized SEO consulting services to companies in Mexico and Canada. Our main areas of focus are web migrations and technical SEO for e-commerce sites.
What's your backstory and how did you come up with the idea?
I learned to make websites from scratch back when I was in high school and my first client was the real estate company my cousin worked at.
After that, the person I worked with recommended me to other businesses and that kicked off my freelance web development era.
I was contacted by an international marketplace named Mexicoexporta that wanted a full web redesign, and change of structure. That client was the one that told me to consider SEO best practices when developing the site, but I'd never heard of SEO at that point, so I had to investigate further.
After some research I started reading blog posts, watching YouTube conferences, and opening my Twitter account to get involved in the SEO community. I implemented some basic things like title and meta description optimization, relevant H1s, etc.
I did basic keyword research with free tools such as Ubersuggest (before it was purchased by Neil Patel) and chose some relevant keywords in each country the site targets.
I was genuinely impressed by the results after some time when the site's main traffic source was organic search from Costa Rica. Of course, the company had existed for some time, so it had some backlinks that contributed to my basic on-page optimization.
That's when I felt eager to learn more about SEO and eventually started working on some projects on my own, such as my own agency website. Once I had a decent understanding of SEO and confidence, I started to offer SEO services to clients.
Since launch, what has worked to attract more organic traffic?
Having a blog has been the way in which the agency's site increased its organic traffic. Most of the time, users go from the blog post to the "About Us" page and if they're interested in our services, they get in touch with us. (I get this data from Google Analytics)
This is how we managed to grow the organic traffic of the site as you can see in the image below from Google Search Console.

However, we ran out of blog ideas and we published blog posts about web browsers, how to create ads, etc. that were not topics that our clients were interested in, so they lead to very low conversion rates.
This approach provided the site with decent organic traffic for some time, but in mid-March 2022 we saw a decline in traffic. When assessing the drop, we realized that we dropped several positions for those blog posts that were created for SEO purposes.

I started a content pruning process by removing unrelated content from the blog, optimizing the relevancy of the blog posts that I decided to keep, and publishing more relevant content. This resulted in an increase in impressions and clicks as the image above shows.
The lesson here is to understand that quality is more important than quantity. I was publishing blog posts about irrelevant topics for our clients, so we didn't get many conversions from them, ultimately there was no positive ROI from those posts.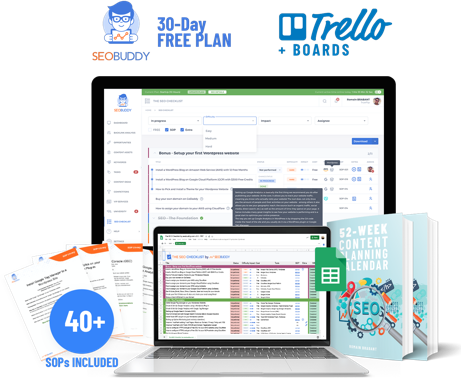 There's more…
Now it's time to discover the other 102 steps that will get more organic traffic flowing to your website. Get the SEO Checklist here.
Want to get a sneak peek of what it looks like?
Enter your email and get a free demo version of the SEO Checklist.
Have you learned anything particularly helpful during your SEO Journey?
One of the most important lessons I've learned is to say no to clients. There was a point in which I was working with 6 clients at once, which was definitely a challenge, especially because I had to manage my time between university and my freelance business.
The truth is that, out of those clients, only half of them implemented my recommendations and saw positive results in their projects.
But it wasn't until I started to develop health issues due to stress that made me reconsider the number of clients I take at a time.
Since I was reducing the number of clients, I needed to raise my prices. That way, I only accepted clients that were willing to pay more and value my involvement in their SEO projects.
The purpose of being freelance is to have control over your time. You don't need more clients to have higher profits, you just need the right clients to be successful.
However, I have to mention that it's important to define your unique selling proposition, why should clients choose you and not other freelancers or agencies.
In my case, I am more specialized in technical SEO for e-commerce websites and web migrations. That's the main reason why my clients choose to work with me because those are my areas of expertise.
What platform/tools do you use for your business?
My favorite tool for keyword research and competitor analysis is Ahrefs. I know that at the beginning of your SEO journey it can be difficult to buy these tools, I was in that situation.
Fortunately, I am now able to pay for Ahrefs which also has a rank tracker, backlink analysis, audits of your site, and more.
For crawling, I mainly use Sitebulb to find several optimization issues and combine the crawl data with Google Analytics and Search Console.
I also use Screaming Frog, which I always wanted to use, and it has several features that make validations pretty easy. I mainly use it in web migrations for validating the 301 redirects.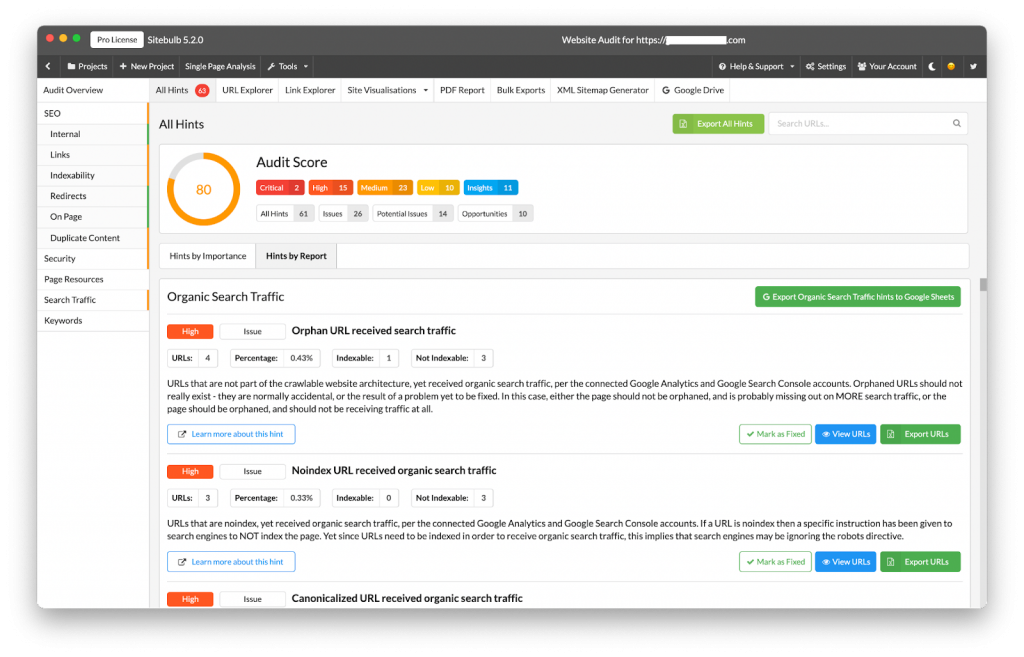 The last tool that I use is Frase, which is used for content optimization. It can integrate with your Google Search Console data to prioritize which pages to optimize further in terms of relevance.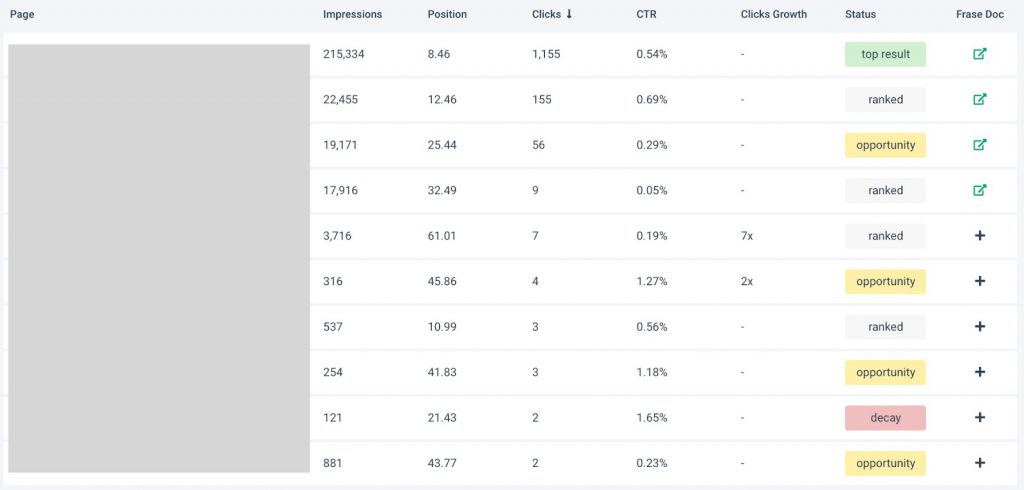 I have to say that link-building is not one of my strengths. However, I can share the process I used to get links when I was just starting my agency.
I used tools like Mangools or Ahrefs to check the backlinks of my competitors and tried to identify which ones could be replicated in business directories or guest post sites.
However, it's important to mention that when you build your brand awareness, aim to create and promote useful content, that way backlinks come naturally to your site.
What have been the most influential books, podcasts, or other resources?
I like to hear Marie Hayne's podcast Search News You Can Use every week, especially when there are tweets about Google updates and I love to hear her insights about it. She also has a free SEO newsletter that helps me to stay up to date on any new developments in the SEO industry.
The book that really helped me to become an SEO Consultant is Aleyda's book "SEO. Las Claves Esenciales" which I bought back in 2017 when I was mainly focused on web development and I wanted to learn more about SEO. If you know Spanish or are learning Spanish, I would definitely recommend you to read her book.
Aleyda also has an SEO newsletter called SEOFOMO, which she sends every week with all the new and useful developments in the SEO industry.
Where can we go to learn more?
You can learn more about me on my personal website and blog, and you can also follow me on Twitter where I occasionally share SEO tips and lessons from my day-to-day work as an SEO Consultant.