My SEO Journey: Dennis Lodge from superiorpapers.com – Ideal strategies for SEO content and the creation of SEO texts
My SEO Journey is a series where entrepreneurs and Indie makers share their honest SEO Journey filled with failure and success, and most importantly, proven results. Episode #96 features Dennis Lodge from SuperiorPapers.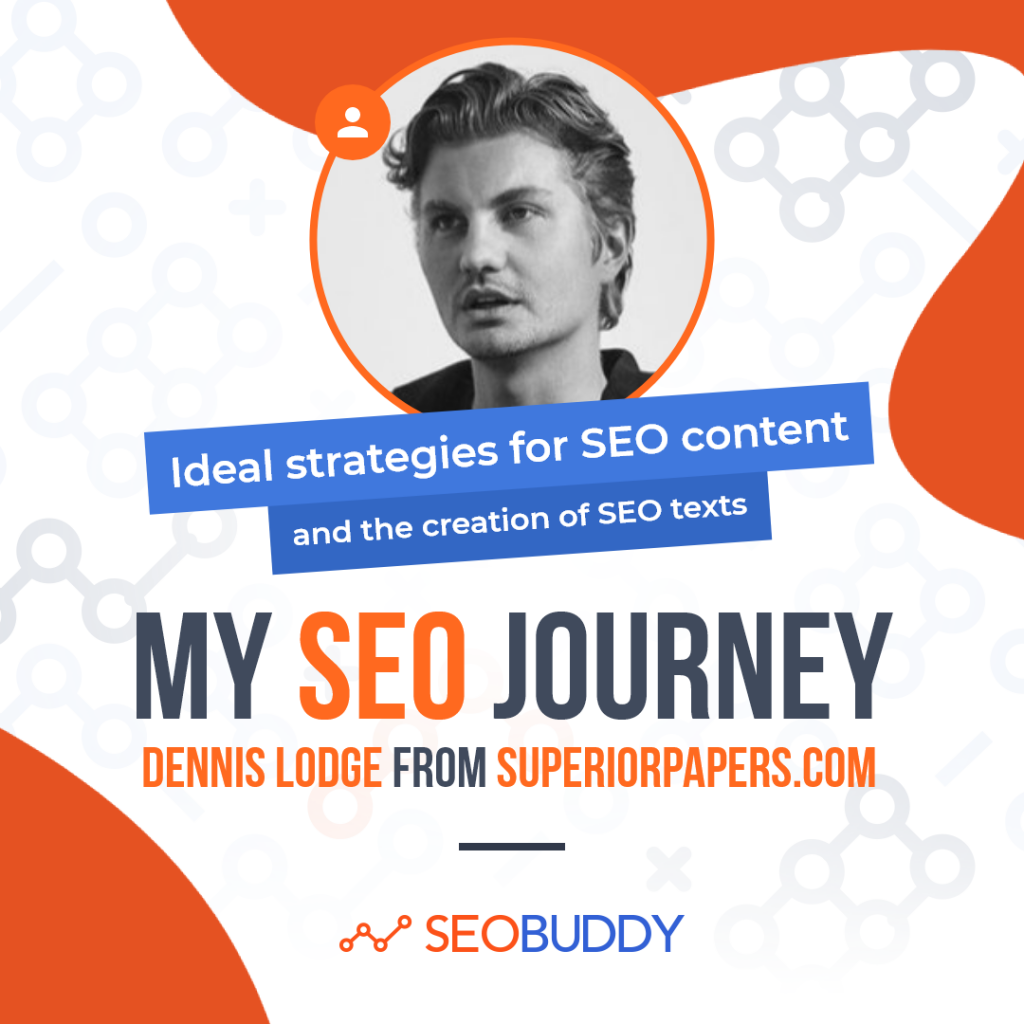 I'm Dennis Lodge, the content writer at Superior Papers. We are a professional paper writing service for academic problems at superior papers. We deal with essays, home works, assignments, dissertations, etc., that students tend to struggle with.
We aim to provide students with more time to explore college life by taking the time-consuming essays and assignments from them. This allows them to focus on other things with guarantees that they submit a unique, high-quality assignment and get excellent grades each time.
What's your back story, and how did you develop the idea?
I've worked as a freelance journalist since I left college, and I still do, but I have always loved writing more than anything. However, beyond writing for the fun of it, I wanted to be able to help people, especially students who lacked the natural writing skill that I had.
This was something that I was already into while on campus, but I stopped after leaving campus – or I thought I did.
I had a friend while I was at the university, Mike. He was quite intelligent, but you could not tell. He barely said a word. Until I got close to him, I didn't realize that he had little to no interest in becoming a journalist. All he wanted to do was play basketball. He wanted to be a professional basketball player, but his parents didn't want that. They wanted him to study and become a journalist instead. So, he was never happy. He'd play the game in every spare time he got; that was the only time he was happy.
Until assignments and essays started to creep in, he had no time for his happiness. We became friends at this time, and I could help him with his essays and assignments while he spent his spare time being happy.
I did what I loved doing so he could do what he loved doing.
After leaving the University, I wondered how many more students were there like Mike, who wanted to be happy doing other things rather than bothering with boring essays. The answer is too many.
Some have the skill but not the time to write their essays. Some have the time but not the skill. While some have neither. I wanted to help cater to these students in my way. Hence, I sought a job at an essay writing company. This is the genesis of my time at Superior Papers.
At the time, Superior Papers had everything to cater to hundreds of thousands of students but had fewer customers than it should have. We had several meetings to discuss how to get the company in front of its target, and we tried several strategies to no avail.
It's true what they say, "content is king," but "SEO" is the crown that makes it king.
We tried several strategies, such as influencer marketing, social media marketing, PPC, email marketing, etc., until we hit gold with SEO content marketing. This marked the start of the company's rise to prominence. It was also the start of my SEO journey.
Since I brought the idea, I was delegated to lead the unit meant to execute it. At the time, I had little knowledge about SEO content writing, but I had to take the bold step and start from what I knew while learning along the way.
Since launch, what has worked to attract more organic traffic?

There's only one answer: SEO CONTENT MARKETING! This is the best way to get good long-term results.
The quality of SEO content that you publish on your website determines how well you'll rank on SERP. If you do this consistently enough, google will note you and start ranking you favorably. However, it's not only Google that's watching; millions of google users are also taking notes. As people started reading more of our website content because of the quality, this gave us an authoritative position in the industry. 
What I've learned in my SEO Content Marketing Journey
Working as a content writer for several years has taught me several key lessons. Some of these are things I wish I had known many years earlier, but you don't have to go through the same learning process as me. That's why I'm writing my SEO journey.
Here are a few things you should know about SEO content writing.
Know the ideal length for SEO content
If you ask any SEO enthusiast, they'll tell you there's no ideal length for SEO content. While this is true, I've also found that it's not always true. You can write as low as 200 words and as much as 2000 words of content, but there's an ideal length for each content, and it depends on several factors.
Firstly, you have to consider the purpose of the text. What do you want to achieve with it? What user questions are you answering? The topic you're dealing with will largely determine how long the text should be. Some topics require more explanations than others. If you're taking a holistic approach (which I recommend) to your content writing, it might be longer. However, you must learn to be concise and clear in your delivery so that you don't lose your audience. The goal of answering user queries is to clear all doubts associated with their query and give them the utmost satisfaction. It's unlikely that you can achieve this with 500 words. Ideally, a holistic approach will see you write between 1000 and 1500 words of content length. This way, you can touch every related issue appropriately and win over search engines and human readers.
Appropriate keywords for SEO texts
You need to use keywords if you want your content to be visible online, and you can't determine the right keywords using your head. You need tools like Google Keyword Planner (which I recommend) to find the right keywords for your SEO content.
Ensure that the main keyword appears in the heading and is used correctly, but don't forget to use secondary keywords where they should appear. Also, make sure your article is cohesive and readable. Cramming keywords into your content does more harm than good. Good keywords fit naturally into the content and appear in the right density.
The number of keywords you use in your content would come naturally. You're likely to use the right professional terms as you write. Google evaluates these terms and compares them with articles on similar topics.
However, you can help yourself by doing the WDF*IDF analysis to determine the content value and optimize it where necessary. Ensure you're not stuffing keywords in your content because this will only get you punished by google and other search engines.
Understand how SERP snippets work
A snippet refers to a summary of your website on google. This is an important part of your SEO content marketing strategy. Google generates snippets based on the search query, which appears as part of the search results. These snippets are created based on meta titles and meta descriptions of landing pages. When a snippet has structured data, it's called a featured or rich snippet.
Featured snippets are chosen search results that google places at the top of a result page after the ads. Google tries to provide an instant answer to users' queries using the featured snippet. These boxes appear after the ads but precede the organic results. The part where it's placed is called position zero, and it's a position that's impossible for users to skip. This shows how important snippets are in your SEO content.
Here are some of the tips I used to create content that gets into position zero:
Use keyword tools: When creating SEO content, you can't create search queries that can be answered with a phrase or a single word.  It would help if you had keyword tools to determine the right keywords to create content for. 
Check existing snippets: If your competitor already occupies position zero, check their snippets and think of how you can improve on what is already existing. 
Headings: Use keywords in your headings, but make them questions that need answers. If Google deems one of the questions on the headline of your content relevant, it increases the chances of taking it to position zero. 
Content text: Ensure your texts are properly worded, and they're clear and concise. Your paragraphs should have between 50 and 60 words, increasing the chances of making it to the featured snippets. 
Avoid information overdose: Try not to overload information in different paragraphs and sections. Use bullet points to break them down, and limit it to five bullet points. This will ensure you don't lose traffic. Withholding some information would bring users back to your website. They shouldn't get everything from you at once.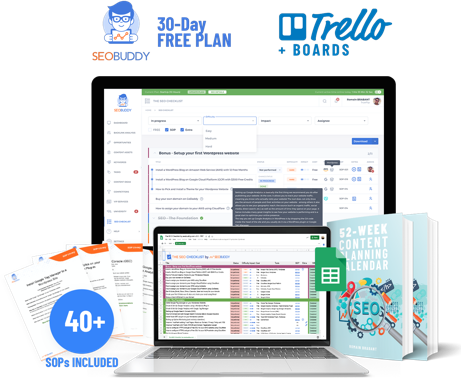 There's more…
Now it's time to discover the other 102 steps that will get more organic traffic flowing to your website. Get the SEO Checklist here.
Want to get a sneak peek of what it looks like?
Enter your email and get a free demo version of the SEO Checklist.
What's the next step in your SEO journey?
There's still a lot to learn in SEO. It's almost like no one can know it all. So, I can't claim to know it all. Also, as google continuously releases updates to their search engines, you have to learn how it affects your content marketing strategy and how you can take advantage of it. In SEO, learning never stops.