My SEO Journey: Daniel Gottwald from danielg.cz – From SEO specialization for my own bronze foundry
My SEO Journey is a series where entrepreneurs and Indie makers share their honest SEO Journey filled with failure and success, and most importantly, proven results. Episode #97 features Daniel Gottwald from danielg.cz.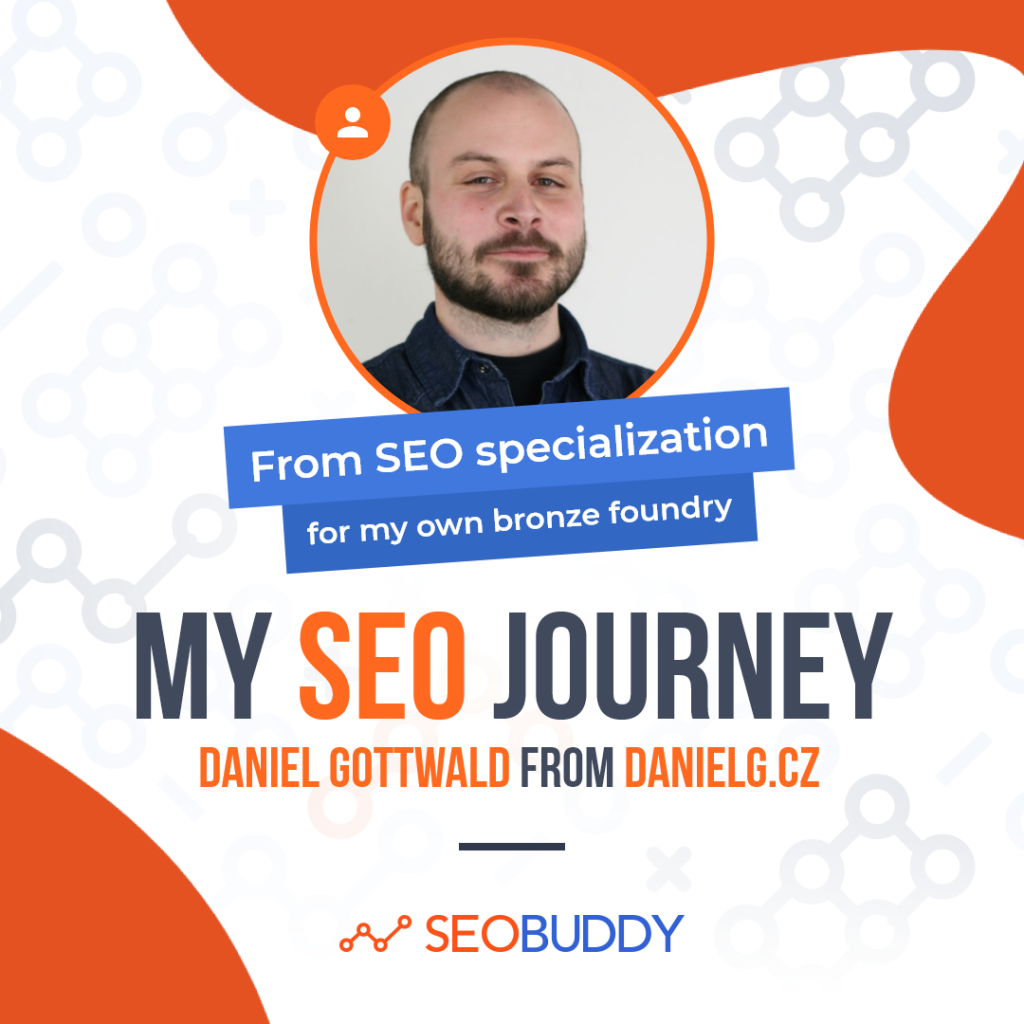 My name is Daniel Gottwald and I've been working as a SEO specialist for more than 10 years, focusing on SEO, building a brand and creating quality content. I started my career in a marketing agency, then I have been working as a freelance professional for the last 8 years.
Currently, I mainly offer SEO and linkbuilding services to increase authority and website traffic from unpaid search.
Most of my clients are small and medium-sized companies or individuals (mainly from the Czech Republic but I offer services worldwide).
My goal is to provide a quality service at a reasonable price with an individual approach and with maximum transparency. My big advantage is that I have years of experience (quality references), successfully running projects and great content on my blog page.
What's your backstory and how did you come up with the idea?
I got into the SEO field through my ex-girlfriend who forwarded me an advert where they were looking for a junior SEO specialist. The job was connected and partially based on my field of study. I gave it a shot and got hired.
I lasted there for a year, gain experience and later worked for two different marketing agencies. I learned a lot there, but I decided that my path was to be a freelancer. I created a simple website and started offering the services by myself.
Within a year, I got my website on almost all the related keywords regarding SEO in Google search (in Czech) and the following year I practically didn't stop working thanks to the amount of inquiries 🙂
In the Czech Republic, I have built a pretty good reputation as a SEO expert.
After some time working basically non-stop I decided to start my own company and began to offer more complex online marketing and website development on wordpress.
Thanks to my SEO knowledge and desire to do new things, I started two other businesses in other fields. An open workshop FutLab (or makerspace) for members in Prague and then a carpentry shop for making design tables with epoxy resin. Eventually we made the makerspace into a bronze foundry and I casted a variety of sculptures.
Since launch, what has worked to attract more organic traffic?
My strategy has always been:
1) Get to know the industry, the personas, the current state of the web and marketing channels, the competitor companies and the content they create in the industry. I create a complex marketing strategy, which consists of sub-strategies (SEO audit, content strategy, performance, etc.).
2) Know what users are searching for online, what trends are they following and what are they interested in? This is what keyword analysis and publishing plan are for.
3) Once I know the exact state of affairs and know what potential customers are interested in, then I can get down to the actual content creation. It doesn't matter if it's a blog, a magazine, a newsletter or something else.
4) Subsequently, I create high quality, comprehensive, expert and rich content that is interesting to users. I try to capture what problem the customer is solving before they buy.
For the SEO industry, for example, I used to write longer articles on my blog explaining linkbuilding techniques to increase organic traffic, or what SEO is and how it works.

In my art foundry business, I have published very detailed examples of work we have completed, including photos, videos and descriptive information.

This is an article about how I did SEO marketing for my foundry.
5) When I have quality content, then I just need to play the right strings. To speak up at the right time in the right place.
That's why, for example, I did a big interview with SEO experts in the Czech Republic, or I approached selected journalists at our foundry and let them know that we do interesting things and if they would like to see our work live – they then wrote a nice PR about us in a highly visited media outlet.
6) Once customers get in touch, I try to respond in a way that makes the actual interaction with me a positive experience for them. I do my best to accommodate my clients.
Because I am very pro-customer (customer first) and provide quality service, customers are happy to come back. It's all very much about communication, courtesy and most importantly delivering the results that we agreed on beforehand.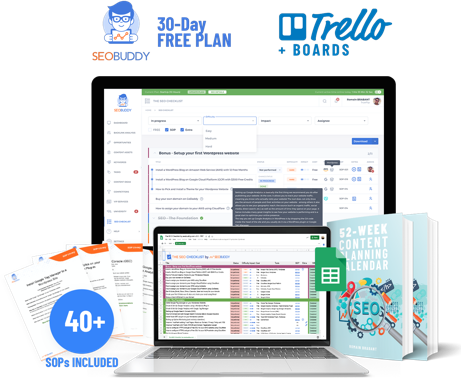 There's more…
Now it's time to discover the other 102 steps that will get more organic traffic flowing to your website. Get the SEO Checklist here.
Want to get a sneak peek of what it looks like?
Enter your email and get a free demo version of the SEO Checklist.
Have you learned anything particularly helpful in your SEO Journey?
For example, in the past I made the mistake of taking on a lot of clients and not communicating properly. Because of this, my approach was less personal and I unfortunately lost some clients. Now I try to have a rather limited number of clients and give them my full attention.
Since I am not an agency, of course my capacities have limits and I have to constantly think about it. Sometimes I have a tendency that I would like to help everyone so that their business flourishes and has more customers on the Internet.
I made the mistake at the foundry that I had excellent marketing, but then production could not keep up with the orders 🙂
My best decision so far was to go back to marketing after 4 years, because working in the art industry these days is not exactly a stable job 🙂
What SEO tools do you use for your business?
Majestic SEO
Ahrefs
Screaming Frog, Xenu
Search Console, Adwords, Google Analytics
Page Speed Insight
Marketing Miner

I would refer to one of my blog article (in Czech), where I describe some of the techniques I use most often.
An interview with a specific expert is an ideal opportunity to attract attention.

You don't have to create the entire content, you just need to come up with meaningful questions and reach out to selected experts.

Ideal when it is in their interest to be seen on another medium. Then they will be happy to answer you because for them it is just another opportunity to make themselves visible. The good news is that they will still be happy to share such content, and you can get some free links. This is link-building in practice that works.

The good news is that they will be happy to share such content, and you can get some free links.
What have been the most influential books, podcasts, or other resources?
Blogs such as Moz, Search engine land or backlinko had the biggest influence on me.
From influential people, I would choose specifically Rand Fishkin or Matt Cutts.
What's the next step in your SEO Journey?
I would definitely like to continue to focus on SEO and other related fields. It is a very dynamic field and it changes a lot technically. On the other hand, the essence is still the same. I have already fulfilled my dream and thanks to SEO we were able to launch two other projects, so I will stay more grounded here.
But I would definitely like to go to conferences again, read case studies and at the same time test various lesser-known link building techniques and of course continue to create quality content for my blogs (currently I have a blog about gardening, brewing beer and business in marketing and SEO).