My SEO Journey: Loren Howard from primeplusmortgages.com – As a small business, focus on local keywords
My SEO Journey is a series where entrepreneurs and Indie makers share their honest SEO Journey filled with failure and success, and most importantly, proven results. Episode #92 features Loren Howard from Prime Plus Mortgages.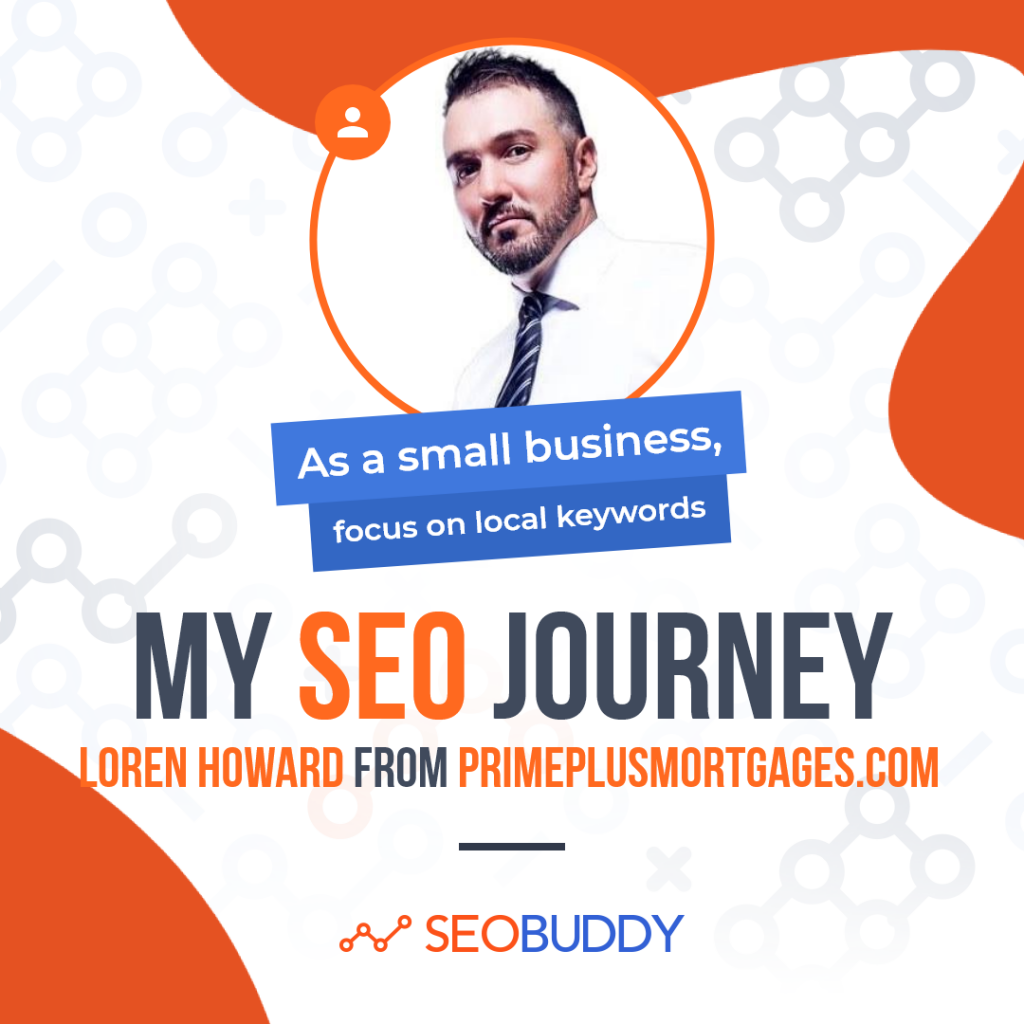 Hello, My name is Loren Howard. I am the founder and Owner of Prime Plus Mortgages, a hard money lending, and note investing company. Real estate investors have to make fast decisions, so we want to make sure they have all the information and options they can to make investing simple.
Prime Plus Mortgages is a hard money lender and mortgage note company that helps investors find flexible fast funds for their real estate investments. We do this by offering VIP treatment to each of our investors, with speed, flexibility, and minimal turnaround for an easy lending experience.
Real estate investing can be complicated so our ultimate goal is no matter what your investment is to offer a simple and hassle-free investment experience.
What's your backstory and how did you develop the idea?
My start with real estate came from just me wanting to chase my curiosity.
I started with investing in the properties I would rent, or flip if the deal made sense. I knew people in the market and industry and saw a need for a hard money lender, and thus Prime Plus Mortgages was born.
I've been able to leverage my success from one business to another, and now I am focused on growing and building out my companies the best I can to offer better services and experiences.
Since launch, what has worked to attract more organic traffic?

I'm a serial entrepreneur, and one of my very first companies was selling SEO packages, so SEO is very important to me. I understood that how people find a business was crucial to a company's growth.
From My experience, these are the most important things any business can do for their SEO:
Top Site Optimizations:
Improve Site Speed
Include Local Keywords On Page
Straight To The Point Copy
Simplify Complicated Services
Page experience is important to retaining traffic, so your website should be optimized for your customers. Slow loading sites lose you money. If you can boost your site speed and make a clean and easy experience for potential businesses, they are more likely to learn more about you.
Next, I think it is important to focus on local keywords. As a small business, the power of local keywords can truly change your traffic overnight. Finding the best local keywords and using them on your site is extremely important. Then build out your local search through Google My Business and consistent reviews from happy clients.
The local search will always provide great results.
Lastly, use your niche, and experience to create content that helps future clients find your business. You have to cast a wide net to start linking, but once you know what works for your business, make quality content that helps people.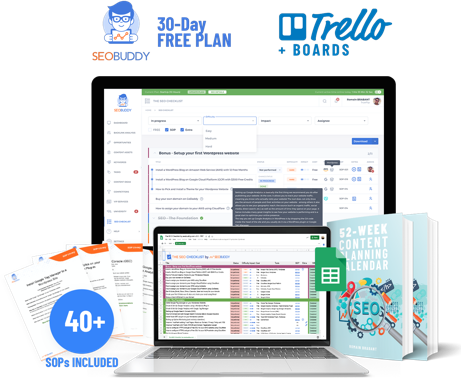 There's more…
Now it's time to discover the other 102 steps that will get more organic traffic flowing to your website. Get the SEO Checklist here.
Want to get a sneak peek of what it looks like?
Enter your email and get a free demo version of the SEO Checklist.
Have you learned anything particularly helpful in your SEO Journey?
Your website has to make sense for the people that read it.
Your copy should be clean and straight to the point, but use keywords that your audience is actively looking for.
If you write a website that doesn't immediately tell clients how you are going to help them, they will click off. Make sure they can see how your business will solve problems immediately, and tell them that you have the solution they need to solve now.
I think the most important thing a business owner can do is learn quickly.
With my growth from one company to the next, being able to take information, transform it, and apply it to my next venture is critical to success. So use your unique knowledge to better help your customers.
What SEO tools do you use for your business?
As a business owner, you need to have data to see how you are performing.
That is why the top tool I recommend is Ahrefs.
From keyword research, competitor analysis, and potential content this is a gold mine of a tool that can tell you everything you need to know about your site. Additionally, if you don't know how to use the tool, they offer free training courses so you can become an SEO expert.

Link-building is the fastest way we have grown our traffic and keywords. We have found the best way to build out links is to branch out. While lending and finance aren't sexy topics, finding related topics in our niches we can contribute to, has led to success in some of our most fun collaborations.
We have two steps we take to secure links, guest blogging, and HARO submissions. Using two methods means that link-building efforts are being made every single day for our business and increases our chances of new links being added.
Guest Blogs are where we focus on building high-quality links from high-ranking domains and take more time to create interesting and informative reads.
We have written guest blogs on personal finance, real estate, and even DIY sites.
We make sure to reach out to sites in niches we can contribute to that have high domains, share samples of past collaborations, and provide topics. By making it an easier pitch to respond to, we see more yes's, giving us more time to focus on the blog and not the pitch.
HAROS (Help A Reporter Out) is a great way to get some really fun collaborations. Essentially you get websites, reporters, and other content creators asking for your help on topics. You can simply send an email response to their questions and get featured on websites. If you provide great insights that are helpful you can even see yourself featured on top websites. We once got a backlink from Forbes because we responded to a pitch.
What have been the most influential books, podcasts, or other resources?
Business Made Simple is a great book for any business owner or marketer. Whether you read the book or dive into their conferences you will learn so much about how to talk to your customer. This knowledge is a goldmine for any business owner just starting that needs to easily translate why their business is making things better or easier for their clients.
For us, we saw tremendous value in taking their virtual courses as this was a great way to make sure everyone on our team knew what it is that makes us different. It can be easily taught and replicated so that we have the same voice and tone across all of our marketing, and our customers know who we are and what we can do for them.
What's the next step in your SEO Journey?
Like any true business owner, our next step is to continue building and growing our keywords and traffic.
The real estate market changes, but just like when there is a core update, you have to change with it. As we have grown, we want to make sure we stay true to our mission and make real estate investing easy, and our SEO is going to help us do just that.
In one and half years we have raised our domain Authority by 23 points. Through site optimizations, link building, and careful keyword targeting we have seen traffic and closed leads from search traffic increase.
Right now we are focused on building ourselves as an authority for real estate investing, so you can plan to see more in-depth features and improvements that will make real estate investing simple for everyone.
Where can we go to learn more?
You can follow me and learn more about my companies below:
Prime Plus Mortgages: Hard Money Lenders
Mortgage Note Investing
Facebook: Prime Plus Mortgages
Instagram: Prime Plus Mortgages
LinkedIn: Prime Plus Mortgages
My LinkedIn