My SEO Journey [Pro Edition]: Ian Carroll from digitalfunnel.ie – Some of the oldest strategies are still the most effective
My SEO Journey [PRO Edition] is a series where professionals in the SEO Industry, Digital Marketing, or Web Design share their honest SEO Journey filled with failure, success, and most importantly, proven results. Episode #142 features KIan Carroll from Digital Funnel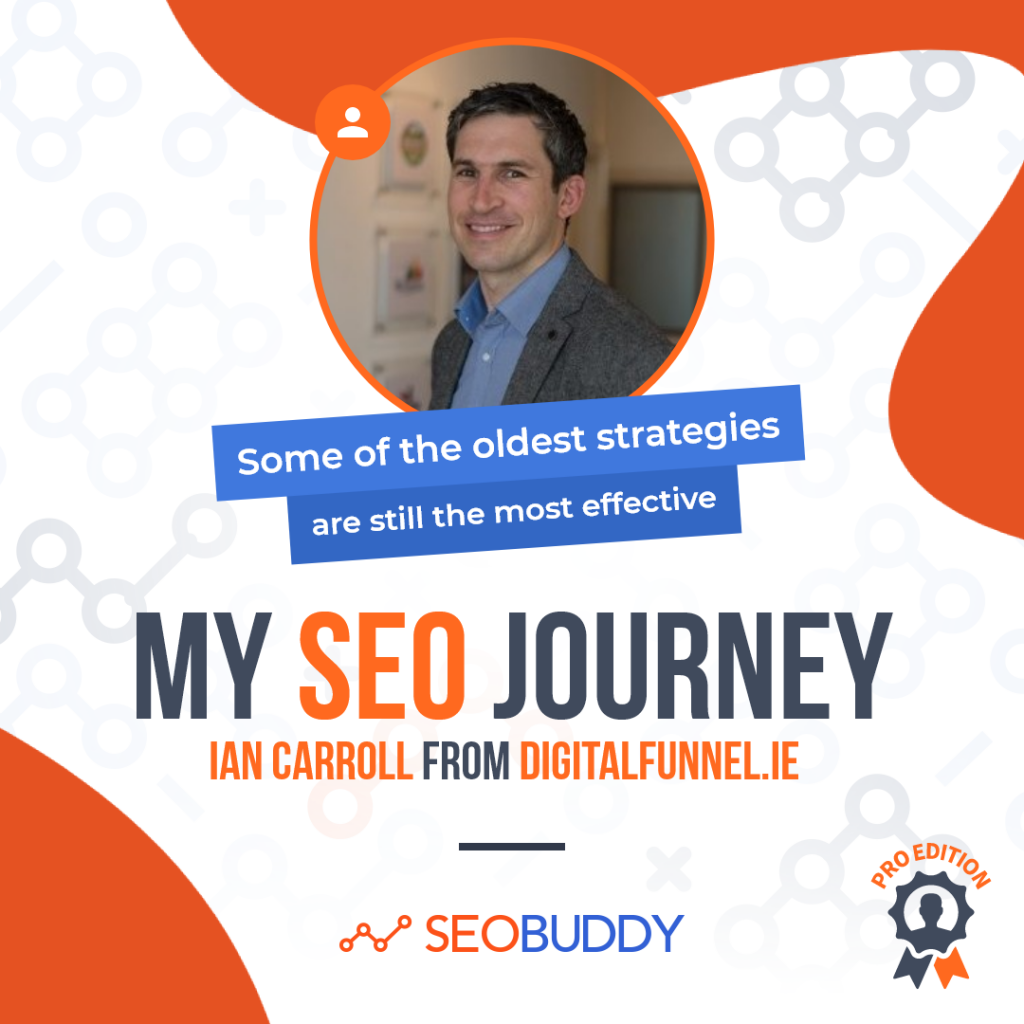 My name's Ian Carroll. As a digital marketer, I spent many years assisting brands in driving their business forward.
In 2019, I decided the time was right to start my own agency, Digital Funnel.

Although Digital Funnel started as a relatively small operation, it quickly expanded to offer businesses a full range of digital marketing services, including web design, SEO, paid social ads and more. Today, we're one of Ireland's go-to digital marketing agencies, serving clients across the country and beyond.
At Digital Funnel, we pride ourselves on our transparency, offering customer-first strategies that deliver real results.
Since launch, what has worked to attract more organic traffic?
At Digital Funnel, we work closely with our clients to get a firm handle on their requirements. When it comes to attracting more organic traffic, research is everything. Once we've helped businesses define their target audience, we get to work creating killer content strategies that will increase organic traffic.

When it comes to increasing organic traffic, some of the oldest strategies are most effective. Whether it's constantly refreshing a website with new content or honing in on low-competition keywords, there are plenty of ways to secure instant boosts in organic traffic.
It's also important to adhere to the basic tenets of on-page SEO, with properly optimised URL structures and meta tags that make your online pages more search engine-friendly. Another successful strategy is to capitalise on local listings. We recommend that clients optimise their Google Business Profile, along with Yelp and Apple Maps entries to ensure maximum online visibility.
For smaller businesses, local SEO can yield huge gains in organic traffic with relatively little effort.

Sometimes, clients come to us worried about a significant downturn in organic traffic. Most of the time, this is down to Google algorithm updates. While minor updates don't usually have a major impact on keyword rankings and organic traffic, constant algorithm changes can have consequences.
At Digital Funnel, we're constantly adapting our content and marketing strategies in line with the latest Google algorithm updates.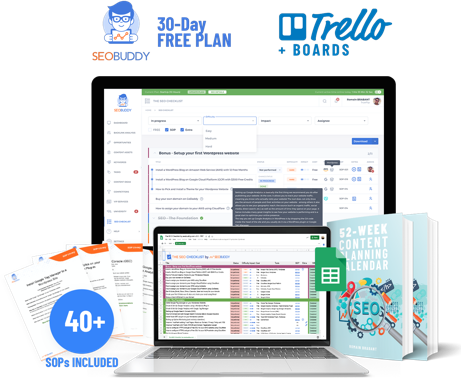 There's more…
Now it's time to discover the other 102 steps that will get more organic traffic flowing to your website. Get the SEO Checklist here.
Want to get a sneak peek of what it looks like?
Enter your email and get a free demo version of the SEO Checklist.
What SEO tools do you use for your business?
Digital Funnel uses a suite of powerful SEO tools to deliver the results our clients need. Ahrefs is particularly handy for carrying out in-depth competitor analysis. This useful tool can be used to weigh up the backlinks that key competitors are using, making it easier to create an effective link-building strategy.
We also use tools like Ranktracker to analyse keyword performance across Google and major search engines. This platform lets us carry out on-page audits to quickly identify and remedy any major SEO issues. Respona is another favourite SEO tool, allowing us to outreach to many people at once to help with our link-building efforts.

We also make use of several powerful tools from Google. With Google Search Console, we can monitor search traffic, identify SEO issues and ultimately give a website the best chance at ranking highly in SERPs. Google Analytics is another invaluable suite of tools. This analytics service provides essential insights for marketing strategies and search engine optimisation efforts.

Unique content is at the heart of any successful SEO strategy. By working with platforms like Textbroker, we can provide our clients with a constant stream of high-quality content that can increase organic traffic.
Over the past two years, we've invested a lot of time and energy into digital PR.
One of the most effective ways of enhancing ranking performance is to determine the backlink profiles of key competitors. With these insights at your disposal, it's easy to identify the most lucrative linking opportunities and put them to work for our clients.

Link-building outreach is a little more involved, involving correspondence with other business owners. The aim here is to secure high-value links from external websites.
When managed well, a link-building outreach campaign can lead to relevant and authoritative links.
Disclose some challenges you're still facing today
Recently, there's been a lot of talk about the impact of AI on just about every industry sector.
It also has implications for digital marketing and SEO. When properly integrated, the technology can streamline optimization efforts. It can streamline the content creation process, with AI-generated texts serving as a solid starting point for final drafts.
AI analytics services can also be used to monitor user behaviour, making it easier to fine-tune SEO and content strategies.

However, AI isn't without its drawbacks. Some businesses are turning to AI to completely automate content creation tasks.
Although Google's Webmaster Guidelines frown upon completely AI-generated content, high-quality and edited AI content can still rank well. While I think that AI tools do have a place in the future of content creation, it's all about striking the right balance. Even the best AI tools lack the human touch, meaning extensive edits are typically required. What's more, you'll need to ensure every piece of content has been thoroughly fact-checked if you want to avoid being penalised by Google.
Where can we go to learn more?
If you want to learn more about what Digital Funnel can do for you, you can head to our LinkedIn or Facebook pages. Our online blog is also packed with useful guides and articles covering everything from digital PR and marketing to social media and SEO.