My SEO Journey [Pro Edition]: Igor Rudnyk from collaborator.pro – Implementing link building is essential for your business success
My SEO Journey [PRO Edition] is a series where professionals in the SEO Industry, Digital Marketing, or Web Design share their honest SEO Journey filled with failure, success, and most importantly, proven results. Episode #130 features Igor Rudnyk from Collaborator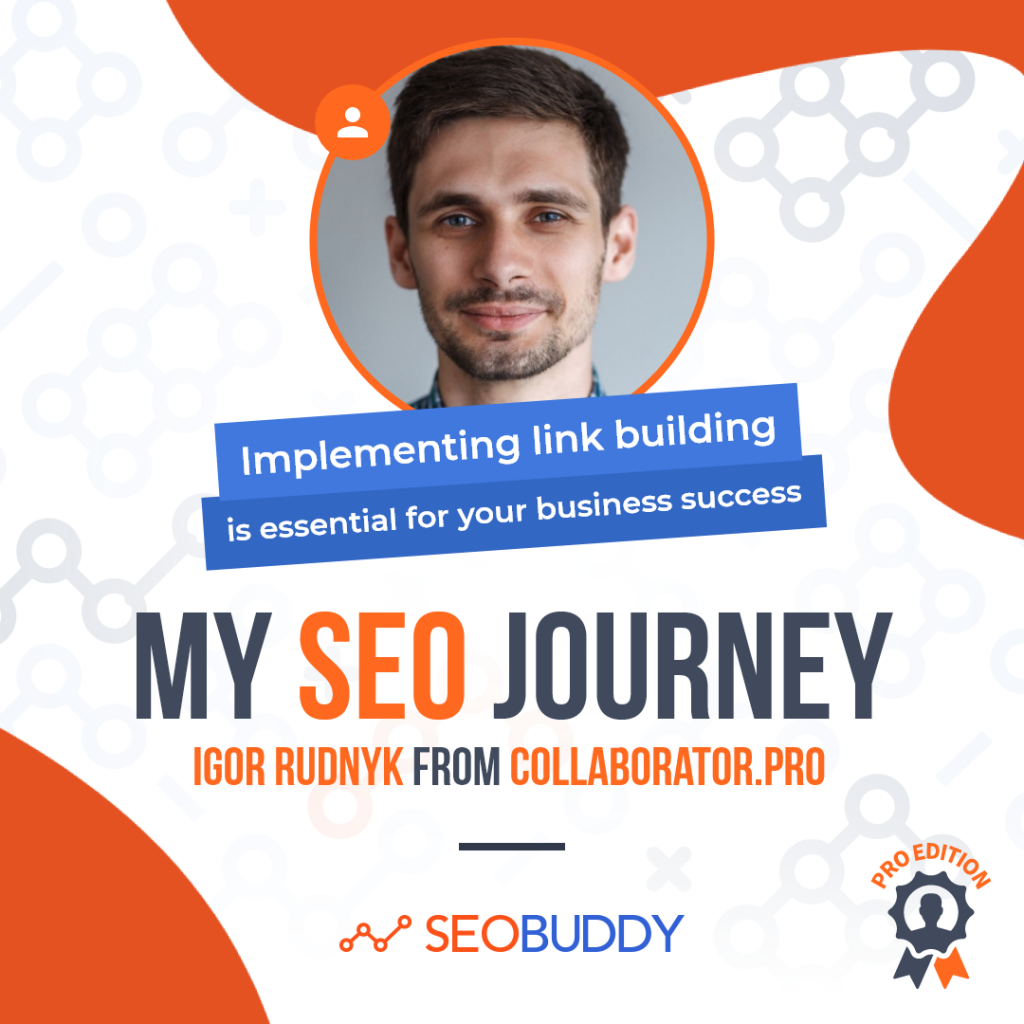 Hello everyone.
My name is Igor Rudnyk, and I'm the head of collaborator.pro, a marketplace for PR publications, and brandcitations.com, a service of crowd-marketing and link building. 
I have been involved in link building, SEO, and entrepreneurship for over 10 years.
I started my way by creating niche sites for earning money online on Google Adsense and other partner programs. In parallel to that my team and I have already provided crowd-marketing and link building services.
Over the last 5 years, my focus has been on the development of the Collaborator marketplace.
We have a strong team and offer one of the best products on the market.
Surely, it's not an objective opinion 😀
Where Did Collaborator Come From & What Is It?
While providing website promotion services and promoting my own projects, I have always noticed that SEO specialists do not make the best choice of platforms for publishing guest posts.
As an example:
consider only Domain Rank and neglect the traffic of a platform;
don't pay attention to where the article will be published, namely in which section of a website;
neglect the site's development dynamics;
don't pay attention to the traffic source;
look at the spam score based on the indicators of low-quality websites;
and so on.
We wanted to change this so that SEO specialists could choose better websites and get higher ROI.
Establishing Collaborator, we combined our SEO and link building expertise and added quality UX UI and the latest development technologies to that. As a result, we offer a product that addresses multiple tasks.
The marketplace is one of the most challenging types of business. The difficulty lies in attracting not only customers but also suppliers.
Collaborator is a B2C marketplace. Our customers are SEO agencies, SEO specialists, and businesses. Our suppliers are news media websites and owners of niche sites.
We help the advertiser save time, and therefore money, on publications of PR articles. For a publisher, we serve as the source of income.
Now, when we have a little bit of context, we can move to the most interesting part.😉 What promotion techniques did we use?
About Promotion Strategy
We always prioritize promoting the Collaborator brand by creating additional value for the market. This is a core part of our strategy. Below, we'll see concrete examples.
This is the strategy that helped us grow brand awareness:
Besides, we have always considered traditional SEO and paid advertisement.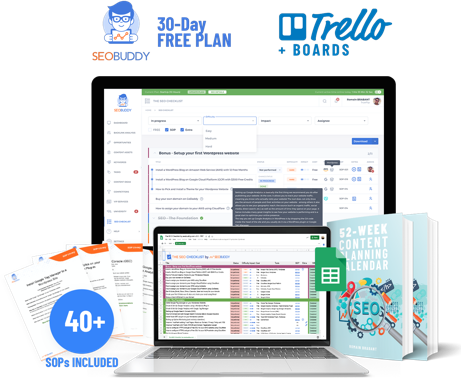 There's more…
Now it's time to discover the other 102 steps that will get more organic traffic flowing to your website. Get the SEO Checklist here.
Want to get a sneak peek of what it looks like?
Enter your email and get a free demo version of the SEO Checklist.
About Free Tools 
I guess, developing useful and free tools for our audience is one of our favorite promotion methods.
This strategy is not new and many marketers use it. However, just a few of them achieve truly significant results.
The secret lies in creating really useful and effective tools 😃 I know that it sounds obvious but go to Google and search for any free tools, you will be surprised at how inconvenient they are or simply don't work at all.
Let's get back to Collaborator's free tools.
We offer:
Collaborator Emoji
Bulk URL Checker Tool
Bulk Domain Names Availability Checker
For users, these tools are absolutely free of charge and help in completing everyday routine tasks. For us, they are excellent lead magnets that attract the audience and help to make the task of link building much easier.
We highly recommend this approach. 
About Educational Events 
And perhaps, the most important thing we do is invest in educational initiatives, namely:
Free SEO courses. At Collaborator's Academy, we offer completely free courses: "SEO for beginners", "How to become a link builder", and "Course on using Collaborator". These are high-quality courses in which we have invested a significant amount of money, including inviting guest speakers and producing videos.
Regular SEO webinars. For over 4 years now, we have been holding 2 webinars a month. We invite the leaders in the SEO industry to share their experiences and support the new generation of specialists in developing their knowledge.
Collaborator's Online SEO conference. Our conferences gather nearly 1,000 viewers at the peak. 3,000-4,000 people watch them throughout the day.
Organizing a conference is a meticulous and complex process. Our marketers do simply phenomenal work to provide high-quality content.
With regard to SEO and link building, educational events help you to build backlinks easier and more effectively.
Isn't this path too hard? Why not just focus on SEO and attracting traffic from search engines and converting it? What is the point of all these difficult strategies?
A few final points.
Firstly, we enjoy it. Doing something useful is cool.
Secondly, we have always wanted to have a product with a strong brand and the above-mentioned strategies help create the brand.
Thirdly, it helps us achieve business goals.
I hope that something from what has been written will help you find ways to attract clients and develop your markets.