My SEO Journey [Pro Edition]: Nicolas Gunter from topwritingreviews.com – Best SEO Strategies and Tips for Business Recovery
My SEO Journey [PRO Edition] is a series where professionals in the SEO Industry, Digital Marketing, or Web Design share their honest SEO Journey filled with failure, success, and most importantly, proven results. Episode #105 features Nicolas Gunter from Top Writing Reviews.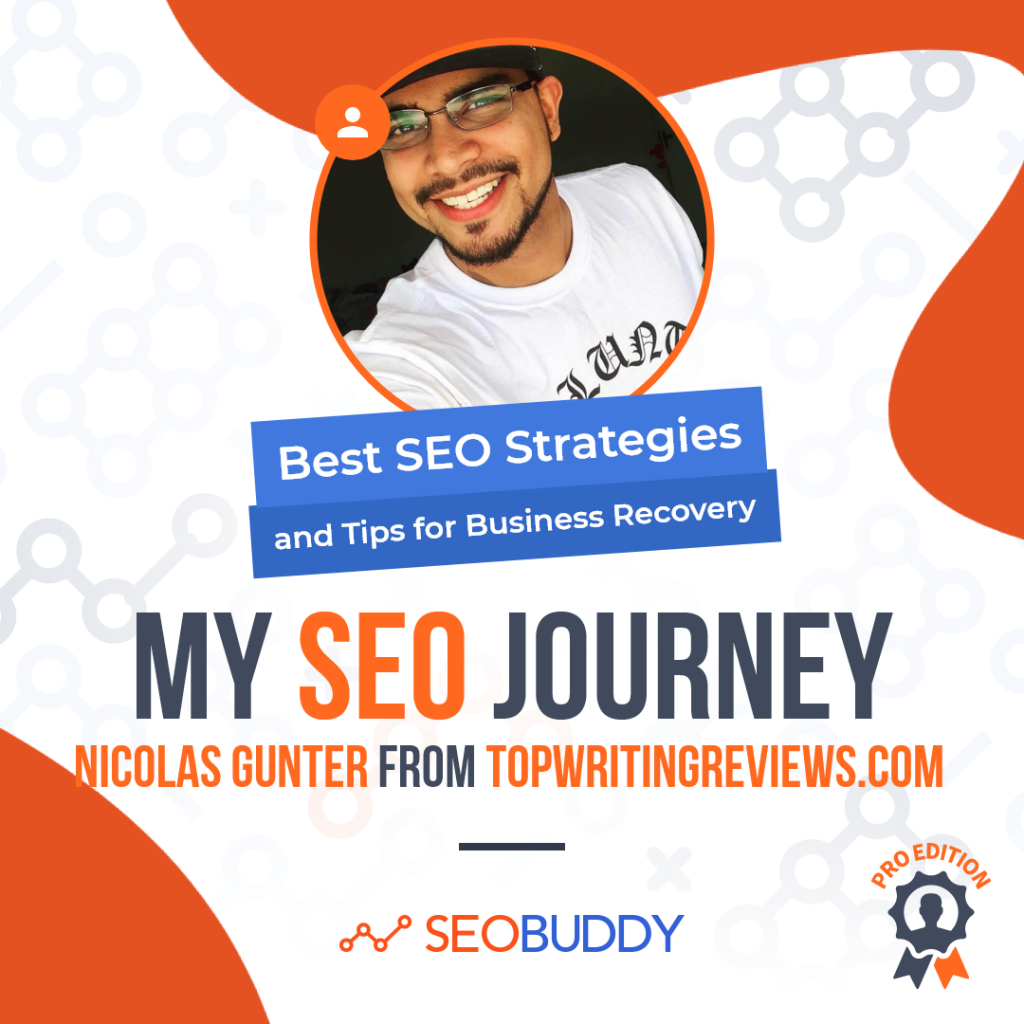 It's never easy to predict when your company will face unexpected hardships. Whether it's a global pandemic or something on a much smaller scale, your business could suffer greatly and will need some time to recover. Marketing can be one of the things that will help you throughout the process.
My name is Nicolas Gunter and I am a content writer and freelance proofreader. I have experience in writing content and copy for marketing, business, and self-education. I've been working as a content writer at the essay writing service review site Top Writing Reviews for a few years now and I want to share my tips on how you can use SEO strategies for business recovery.

How I Design My SEO Strategy
Because I work as a freelancer, I also have a small business of my own that I promote myself. This is why I work on my SEO strategy myself instead of relying on agencies or independent marketing specialists. There have been times when I had to use my SEO strategy to aid me in business recovery, but by far the most critical situation happened during the pandemic. I used the experience and skills I learned working at Top Writing Reviews to deal with the crisis.
When I was adjusting my SEO strategy at the time, I had to look at various factors that could impact the success of my marketing. However, the most important thing for me was my budget (or rather the budget and the resources available to me). During a pandemic, you are trying to save every cent, but even with a small budget, you can have a successful SEO strategy.
I always start with the resources I have when deciding what I will be doing in terms of SEO. I need to take into account how my SEO will fit into my overall marketing strategy, so that's also something I keep in mind during the planning and preparation stage. I will go over the details in just a moment.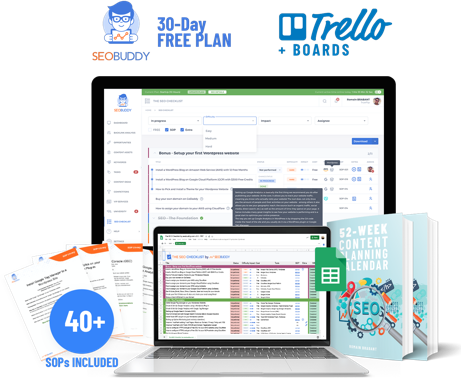 There's more…
Now it's time to discover the other 102 steps that will get more organic traffic flowing to your website. Get the SEO Checklist here.
Want to get a sneak peek of what it looks like?
Enter your email and get a free demo version of the SEO Checklist.
How I Check My Website
How successful your SEO strategy largely depends on how much attention you pay to the small things. This is why it's so important to check your website properly before you start introducing new things to it and further optimizing it for search engines. Here are some things I do regularly:
· Track performance and identify the pages that lost traffic for whatever reason. For example, during the pandemic, some of the pages on my website lost a lot of traffic. I realized it was because bigger websites started attracting more traffic than they used to and beating me.
· Test the loading speed of your website and its pages. Then, try to understand what kind of experience users get when browsing your website and how you can improve it (e.g. through improving navigation or internal linking).
· Ensure that all your content is relevant and up to date. If my content is outdated, it could lead to poor user experience and could lose me a lot of traffic. Moreover, there are quite a few other side effects such as losing authority in my field.
· Find broken links and fix them. Your linking system needs to work properly to ensure smooth and comfortable browsing. This includes internal and external links, so you need to ensure that all of them work correctly. And if there are any issues, find them and fix the links.
· Check that all the contact information is correct and current. I want potential clients to be able to contact me easily through the channel of communication they prefer (e.g. email, phone, etc.) I also like to have a contact form on my website because it makes accepting requests easier.
We apply these strategies at Top Writing Reviews as well because they never fail. Our website visitors always have a good experience browsing our website, and if there are any issues, we make sure to fix them quickly.
Is It Time for a Web Design Refresh?
Sometimes when you are updating your SEO strategy, you might not realize that it could actually be the time for you to reinvent your website design. Refreshing your web design could help you breathe new life into your website and make it look more modern and up-to-date with the trends. Besides, a redesign often means that you can create a website with a more nuanced approach to optimizing it for search engines.
How I Create New Content
While it is important to keep old content up to date, it is also necessary to take a more careful approach to create new content. All the new content you create should be optimized for search engines, so if you need help with that, you can hire professional writers from the custom writing reviews site Rated by Students. Here are some things I pay attention to when creating new content for my website that will satisfy my SEO needs:
· I make sure that the content is of the highest quality and brings real value to my audience. It can be informational, educational, or entertaining, and I always make sure that it has a purpose.
· I check that my content satisfies the search intent. When a user enters a specific query into the search engine, the content they get needs to meet that query's search intent. In other words, I need to answer the questions the user has or the problem they are trying to solve.
·  I build my authority in my niche through my content. Everything I write about should demonstrate my expertise so that my audience and my partners and competitors can acknowledge me as a specialist and a leader in my field.
Why I Focus on Linking So Much
As I mentioned earlier, linking directly contributes to the overall experience users get on my website and on the Top Writing Reviews website where I work. This is precisely why I focus on linking so much and make sure that both my internal and external links work and have appropriate anchor texts. I also aim to build a strong backlink profile by writing guest content for other websites, blogs, and media outlets.
Three Things I Value the Most
When it comes to SEO, any experienced writer from the writing service Trust My Paper will tell you that there are three things you should value the most: expertise, authority, and trust. You should be an expert in your niche. You should have authority in your field. And you should have the trust of your audience.
My Favorite SEO Tools
I often try new tools because I think it's necessary to update my toolkit from time to time. You never know when you can find something better than what you are currently using. However, I have some favorites that I keep coming back to. These include Google's tools (Keyword Planner, Trends, Search Console, Analytics), Ahrefs, and Yoast SEO.