My SEO Journey [Pro Edition]: Harry Sanders from studiohawk.com.au – SEO Tips From a Growing Award-Winning Aussie Agency
My SEO Journey [PRO Edition] is a series where professionals of the SEO Industry, Digital Marketing, or Web Design, share their honest SEO Journey filled with failure and success, and most importantly proven results. Episode #78 features Harry Sanders from StudioHawk.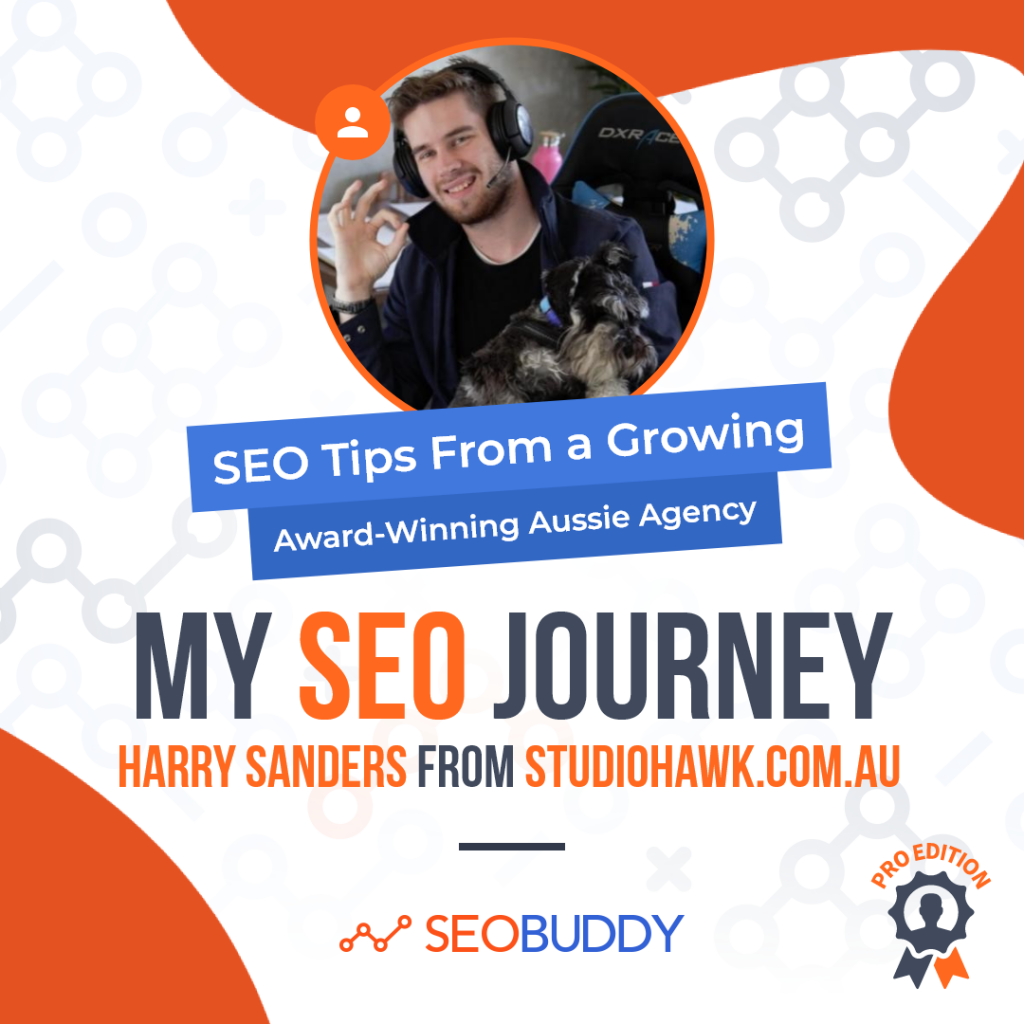 My name's Harry Sanders, and I am the Founder of a company named StudioHawk – a specialised digital marketing agency that focuses solely on SEO. We like to think of ourselves as being like that restaurant that you always go to when you're craving a killer banh mi roll.
SEO is what we're known for. It's our core product and what we do.
We currently have around forty staff in Melbourne and in the UK focusing on delivering that top quality bahn mi for our clients in the SEO space.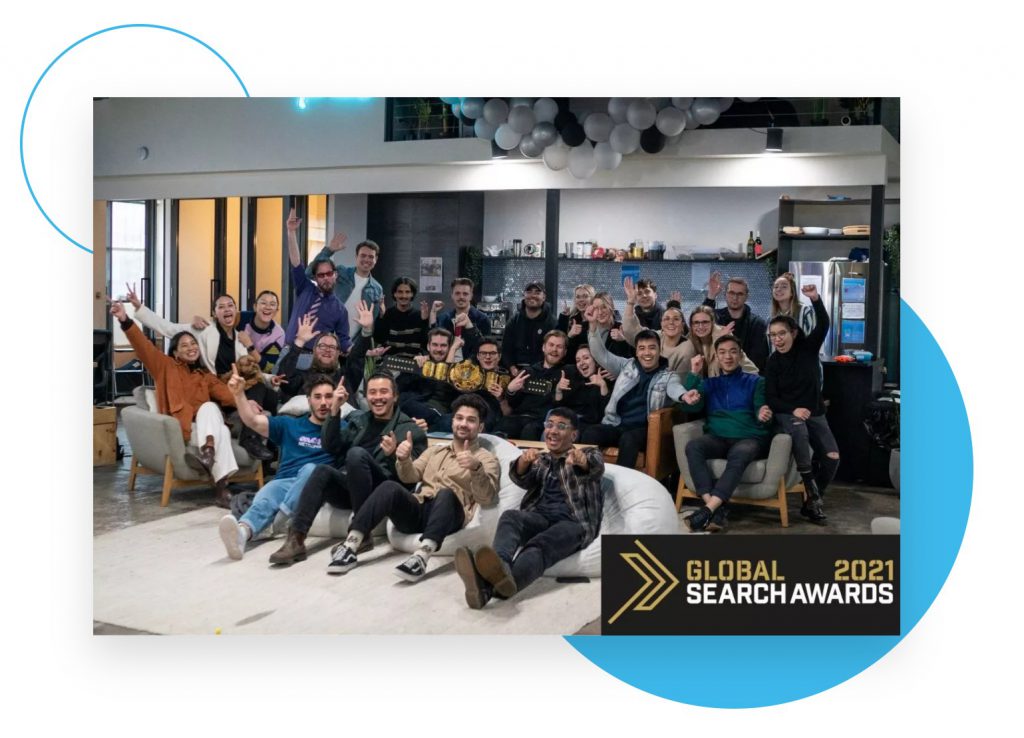 What's your backstory and how did you come up with the idea?
I founded StudioHawk while couchsurfing around Melbourne.
After working for a couple of other companies I came up with the idea of an agency that would only specialise in the area of SEO. I wanted to move away from the traditional model of sales staff and agency managers to house a collection of the world's best SEO specialists instead.
I essentially saw a gap in the market. There were a lot of people that wanted help with SEO, and also a lot of companies offering SEO as a service. The problem with those companies was that they tended to be overly busy and offered a plethora of other services rather than delivering effective SEO strategies and solutions. Our focus was to dedicate our services to that one particular area, and it turned out that there was a market for SEO specialisation.
We started out as a small agency of three to four people without realistically knowing how far we would expand down the line. We've been able to grow and scale the service, expand, and make a name for ourselves in this dedicated space.
Since launch, what has worked to attract more organic traffic?

A massive source of traffic for us has come from having a referral network.
StudioHawk is set up and designed in a way that makes it easy for our clients to love what we do, and when clients adore you then a natural byproduct of that is that they refer you to their friends.
We've been sure to set up that process to make it as easy as possible for referrals to occur.
Having each member of our team directly managing and working with their client creates a sense of an 'ecosystem' where the client feels looked after – and doubly so from receiving a personalised level of service. We also have a profit-share incentive that rewards account managers for any clients that they bring in.
That model, while essentially simple, has been very effective in growing the company.
Instead of having to spend huge amounts on sales teams or worrying about account managers trying to work against paid media and other verticals, everyone just ends up focusing on their one thing – which is their expertise.
While eloquently straight-forward, it solves the basic problem of 'too many fingers in the pie'.
I'd also tie our growth into the idea of investing in people. Given my background, a big part of StudioHawk was giving people who might not have had the opportunity, a go. While it generates loyalty, you also get a lot of people who are phenomenally skilled in a number of areas.
Take our GM Lawrence, our executive team – we have people from all walks and backgrounds that are now world leading SEO specialists. Anyone can learn SEO, but quite often you can find these superstars willing to take their past expertise into a new industry.
This also ties into a sense of loyalty. When you invest in people, they feel valuable. Having a well laid out system of progression, personal growth, and a focused role show them that they are important, have direction, and not just an individual that would be easily replaced.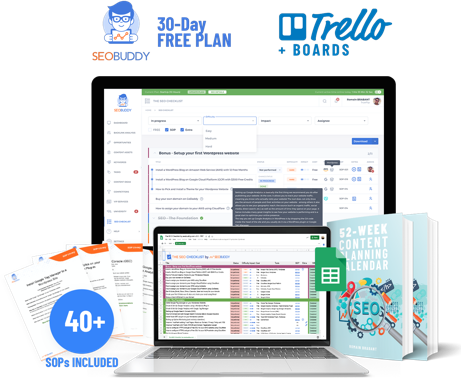 There's more…
Now it's time to discover the other 102 steps that will get more organic traffic flowing to your website. Get the SEO Checklist here.
Want to get a sneak peek of what it looks like?
Enter your email and get a free demo version of the SEO Checklist.
Have you learned anything particularly helpful in your SEO Journey?
There have definitely been a few lessons learnt on my SEO journey.
One of these was assigning some of the original members of the company into roles that didn't suit them.
If they were not in harmony it could lead to frustrations and negativity within the team dynamic. In the end, it all comes down to knowing what the skills are with those particular people and how they can be used in conjunction with the growth of the company.
I've found that sometimes you need to find a balance between being empathetic and making the right call for the business. It is still important, however, that empathy plays a big part in StudioHawk as it leads to creating opportunities and a career path for individuals to pursue.
Realistically, you can't ask for staff loyalty if you don't show loyalty to them.
I think a huge aspect to our success is because we have retained and rewarded good and talented people.
What SEO tools do you use for your business?
Some of our favourite tools include Semrush, Ahrefs, Screaming Frog, Surfer SEO, and one that we use internally called Hawk Vision.
Semrush is a really good toolkit that allows us to quickly analyse campaigns, forecast growth, see where clients may be stagnating, and flag minor issues to build a narrative around what might be the bigger problem. It's also an excellent tool to help inform us of content for our writing, so we're not shooting in the dark.
Ahrefs is great because of its backlink potential and analysis opportunities, as well as being a cross-reference for Semrush.
Screaming Frog is great from a technical perspective for really drilling down to see how and why a site is performing the way that it is.
Hawk Vision is our own internal tool for recording and benchmarking our campaigns against other campaigns.

Link-building is a massive part of what we do.
The biggest link-building strategy that people talk about today is Digital PR, which might be controversial to mention – but really forms a big part of it. Specifically, it's about building sensational pieces for clients in order to broker links for them and their websites. Outside of that, a lot of the old techniques still work.
What people need to keep in mind are two metrics: how big the brand is – doing SEO for bigger and well-known brands is a lot easier than for those that are smaller.
Secondly, time per link is also important.
For instance, a 'press callout' or 'moving man' technique has a great time per link, but there are a finite amount of actual instances that you'd get, whereas 'guest posting' can be very expensive and the 'skyscraper' technique has a significantly higher time per link.
Other parts of our techniques involve forming partnerships with other businesses, having a thriving social media presence, both personal and for the company as a whole, and sharing case studies from our clients. We have a growing internal content team and our own technical blog on our website. A big part of how we are known really has come down to networking events, especially at the start.
I attended everything from the chamber of commerce to technical events like the SEO Collective meetups in Melbourne. If I noticed anything free that I could squeeze myself into, I would make sure that I was present. It was from these events that I managed to secure some clients and things snowballed from there – because essentially, once people see you doing a great job you start to get referrals, and from there, a solid reputation.
I think it's certainly been better in recent years. Clients are a little more educated in SEO and a lot less susceptible to being scammed. Like any industry, a slight danger can be dealing with a client who believes they know more than they actually do.
There can be instances of the Dunning-Kruger Effect with SEO in that regard.
People can also get caught up thinking that SEO is very technical and complicated, which in essence has some truths as there is a lot to know – but fundamentally if there's an SEO problem it boils down to three basic issues: a technical problem, a backlink problem, or a search intent problem.
If people can remember that, it tends to simplify everything.
What have been the most influential books, podcasts, or other resources?
I love one book that has been of great influence called, 'Giftology – The Art and Science of Giving Gifts.'
Firstly, it's very specialised, and as a specialist myself I like specialised things. Secondly, I believe that if everybody followed the principles in that book not only will they be a lot more successful in business, they'd be a lot happier in life.
What's the next step in your SEO Journey?
For me, it's very much growing out what StudioHawk is doing and perfecting it. Growing our headcount will allow us to explore more within our collective skills, open new rabbit holes into other areas, and to double down on being global leaders in our industry – using what we've learnt to help other businesses.
Where can we go to learn more?
Please check out our website at www.studiohawk.com.au
If you really want to learn SEO and apply it yourself, we have an in-house training platform that you should check out at www.hawkacademy.co
We also regularly publish informative and humorous content on our Youtube Channel. You can also follow us on Instagram and LinkedIn.