My SEO Journey: Fernando Pessagno from resumemaker.online – There is no SEO strategy that is going to save you if users dislike what you're offering
My SEO Journey is a series where entrepreneurs and Indie makers share their honest SEO Journey filled with failure and success, and most importantly proven results. Episode #63 features Fernando Pessagno from ResumeMaker.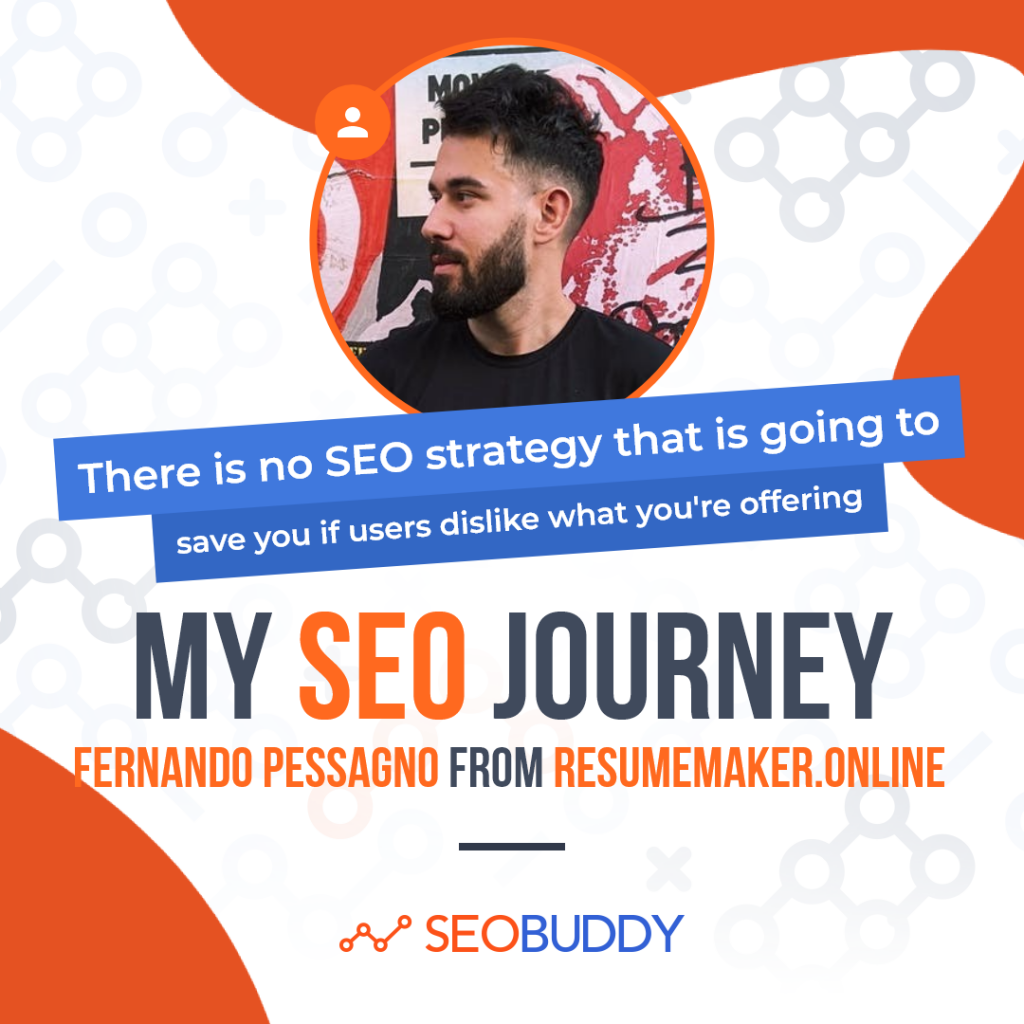 My name is Fernando Pessagno, I am a 35 years old Argentinian Product Designer, currently living in Tallinn, Estonia. I´m the founder of ResumeMaker.Online, the (self-proclaimed) easiest-to-use resume maker, that aims to help non-tech savvy users to design a professional and effective resume and allows everybody to have a fair chance to get the job they want.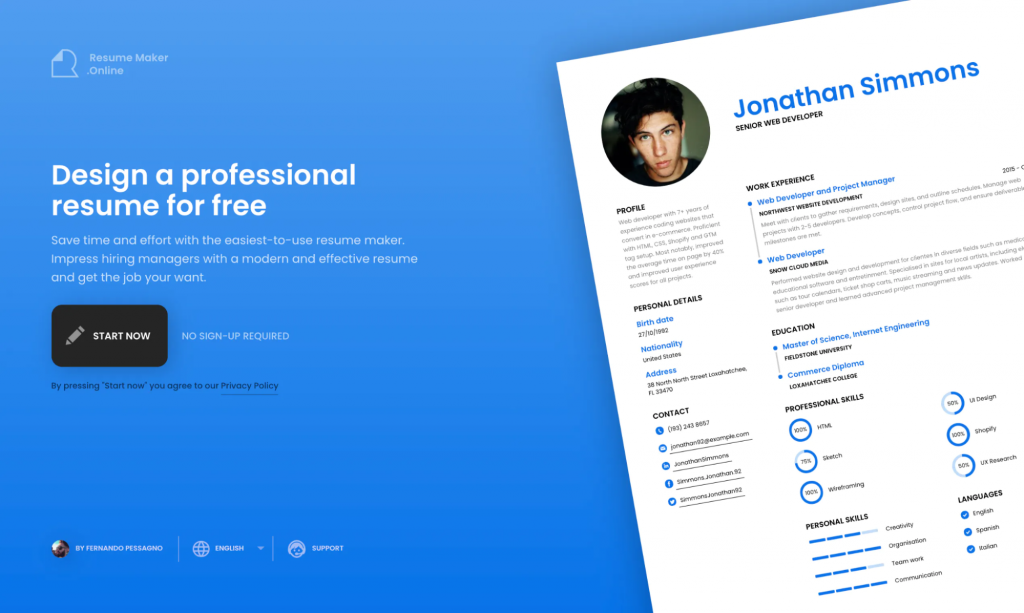 What's your backstory and how did you come up with the idea?
In early 2018 I was managing a small digital design studio back in Buenos Aires, Argentina.
Life was good, but after more than 10 years of only doing client work, my passion for design wasn't really there anymore. I could see the burnout on the horizon, so I knew I needed to reconnect with the playful side of being a designer and work on a personal project.
The problem was that I wanted to build *something*, not just anything, and I couldn't figure out what.
One day, my sister asked for help to build her resume and I couldn't find a straightforward online tool to share with her. The small group of websites that did do a good job had too many features, which made them unintuitive for the average user.
Moreover, many of the paid options forced users to sign-up before even allowing them to test the service, and a few others had dishonest and non-transparent pricing methods.
Then the idea came to me: to create ResumeMaker.Online, a WYSIWYG web app that could enable even non-tech-savvy users to design an attractive resume in just minutes.
It was a win-win scenario.
On the one hand, I could hopefully help people in something as important as their job search. On the other, it was a great way to put my design and coding skills to a test in a challenging and fun side project.
Since launch, what has worked to attract more organic traffic?
On launch day, I posted ResumeMaker.Online on Product Hunt without any real expectations.
This was my first product ever and, even if I was happy with the result, it came as a total surprise when it was selected as the number one product of the day and the number one product of the week.
This snowballed into countless websites and people sharing and tweeting about it, so I got it quite easy to attract the first users and start building domain authority.

Another thing is that ResumeMaker.Online does not require users to sign up.
It makes it really easy for users to start editing the resume template with just one click, which makes the rebound rate especially low. This was an intentional SEO effort, but a by-product of improving the UX.
Now, in retrospect, I realize the low bounce rate is another sign that Google definitely noticed.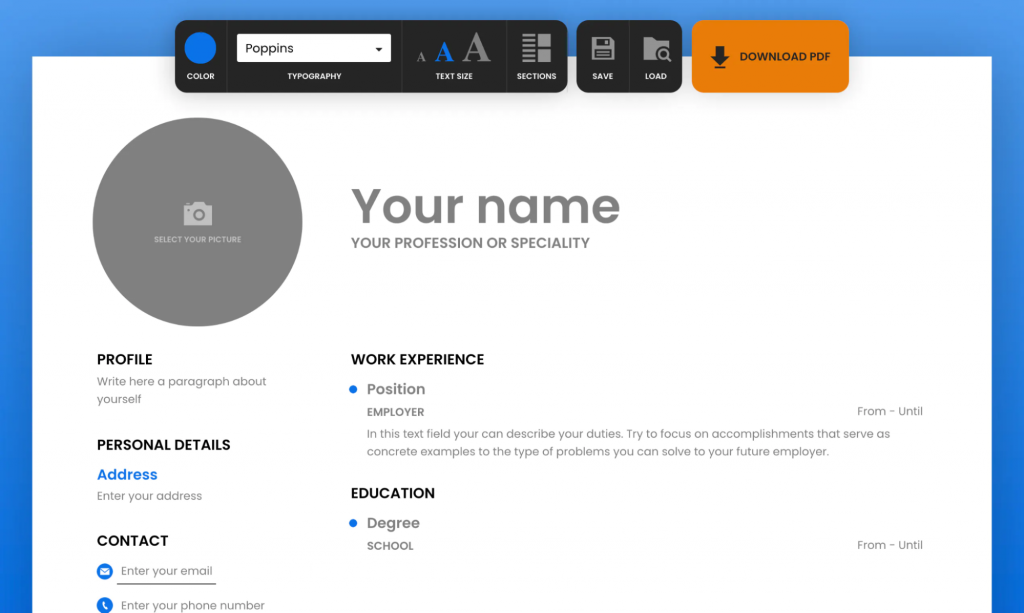 Following Google's guidelines was a non-brainer after some unexpected hiccups that surfaced later (more in the next answer), but more than anything, past and current efforts are about building a good product.
There is no SEO strategy that is going to save you if users dislike what you're offering. And even though I know that "content is king" might be a myth, at least it will make link building way, way easier.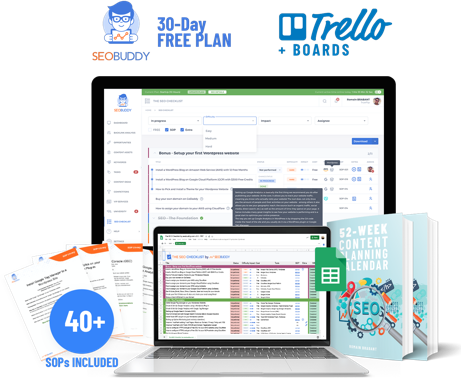 There's more…
Now it's time to discover the other 102 steps that will get more organic traffic flowing to your website. Get the SEO Checklist here.
Want to get a sneak peek of what it looks like?
Enter your email and get a free demo version of the SEO Checklist.
Have you learned anything particularly helpful in your SEO Journey?
I've learned how important it is to be ahead of the curve, instead of having to fix issues after the damage is done. At one point, I got really comfortable with the rankings. ResumeMaker.Online was on the first page of Google for keywords like "resume maker" in almost every country, Then the December 2020 Google Core Update, ​​from one day to the other, tanked the rankings hard.
I was in shock, thinking the site was never going to recover. In a way, I´m glad it happened. It was a much-needed wake-up call to take ResumeMaker.Online to the next level and tick all the boxes in the Google Search console.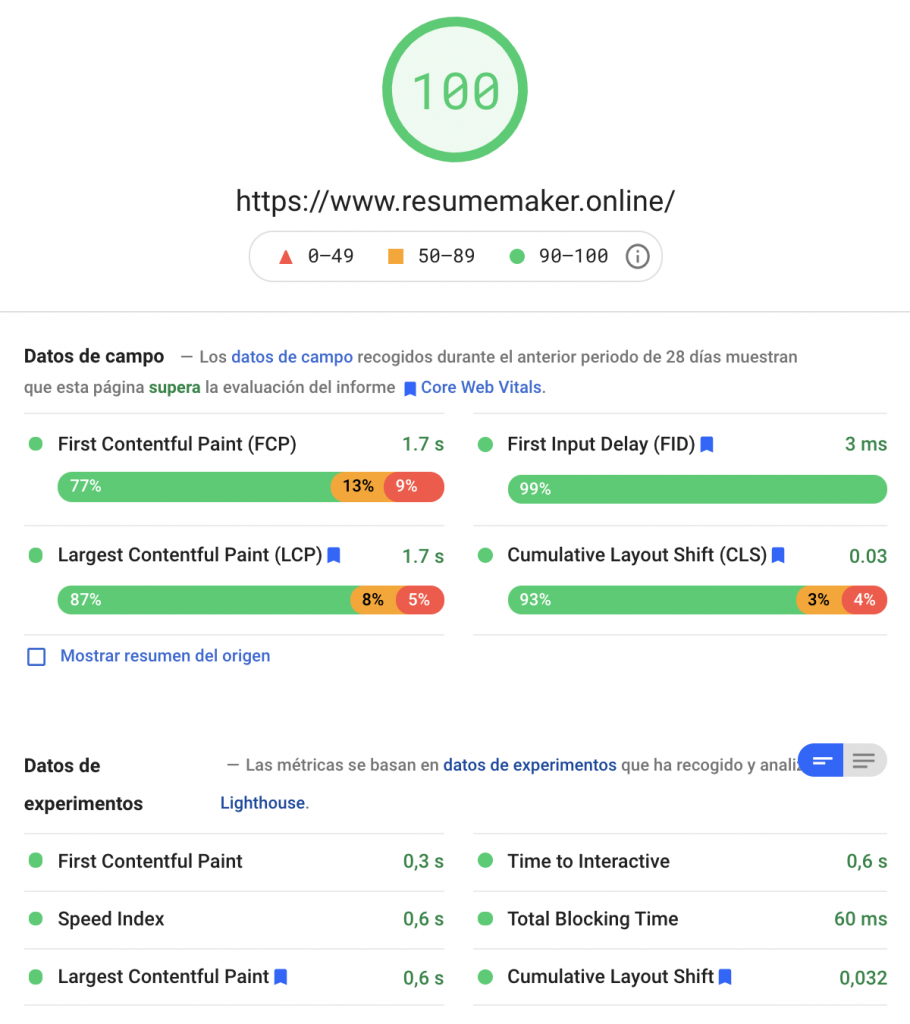 Nowadays, after the v2.0 launch, ResumeMaker.Online ranks better than ever and the improved performance (perfect score in Google Insights) had an impact, not only on the Google rank but the overall user experience and sales.

What SEO tools do you use for your business?
Google Analytics, Google Search Console.

Attaching a media kit was something that definitely helped when reaching out to journalists and sites that were focused more on the product reviews. Although something that worked way better is to add a twist to the story by focusing on my personal journey.
That is how I managed to get an interview with Clarin, one of the most read online news sites in Argentina and South America.
As an ex-pat originally from Argentina (a country whose economy is in a bad shape) that created a product that could help people land a job, it was easy for me to find a good story angle that could increase the chances to be published, instead of a boring "here's another website" kind of news.
What have been the most influential books, podcasts, or other resources?
Book: The Lean Startup by Eric Ries
Podcast: IndieHackers with Courtland Allen
What's the next step in your SEO Journey?
The next step is to double down on the current efforts.
There is nothing revolutionary with my long-term shotgun approach to SEO. To be honest, the key for me is to keep a consistent rhyming to it. It's been challenging to juggle my 9-to-5, relationships, hobbies, and a micro SaaS to take care of, but it's all about trying to be consistent with even 1 or 2 hours a week EVERY week, instead of having to put down a fire by when rankings drop as a result of postponing work for months.
Where can we go to learn more?
Thanks for reading and hope you find it useful! You can follow me at:
https://www.instagram.com/fernandopessagno/
https://www.linkedin.com/in/fernandopessagno/
https://twitter.com/Fer_MOMENTO