My SEO Journey: Gulraiz Akram from mergepdf.io – How I unlock traffic from 0 To 50k in 11 Months
My SEO Journey is a series where entrepreneurs and Indie makers share their honest SEO Journey filled with failure and success, and most importantly, proven results. Episode #123 features Gulraiz Akram from Merge PDF.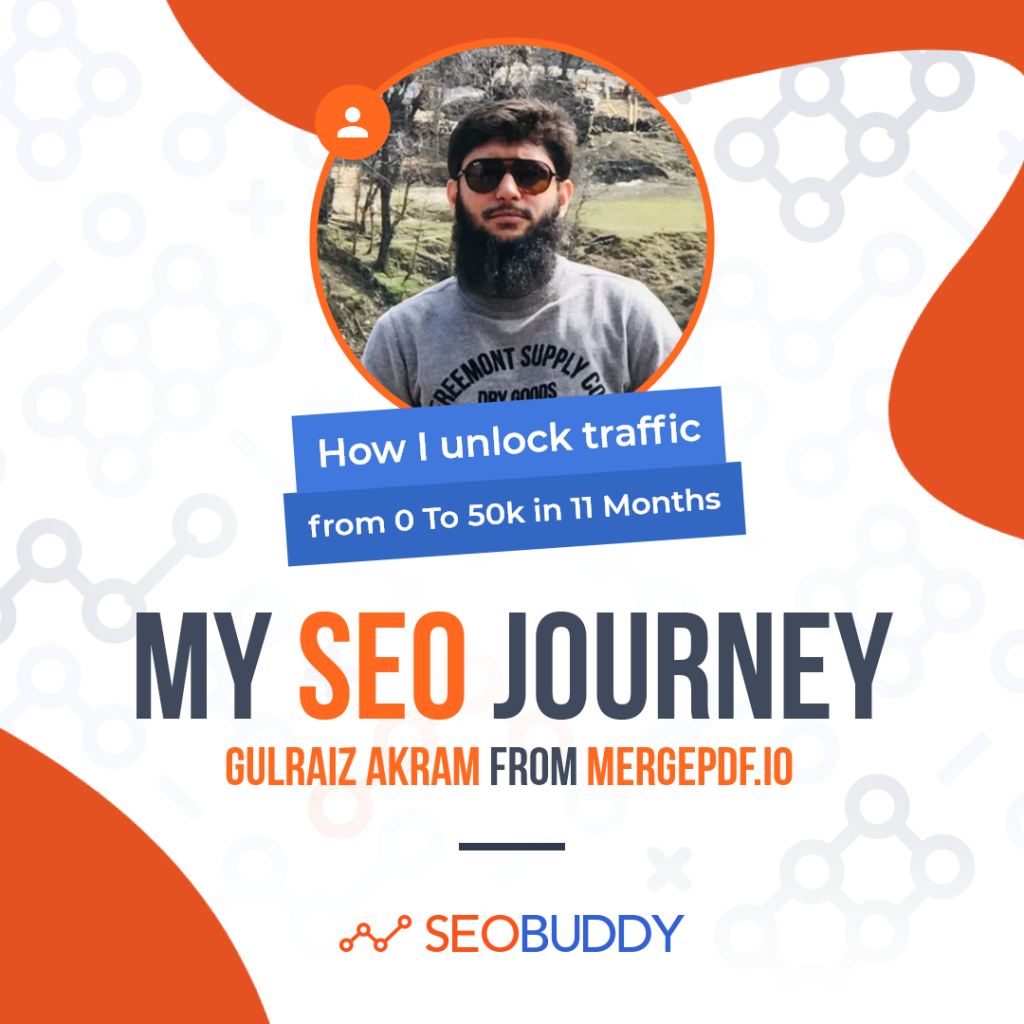 Those individuals who are looking for a website that gains organic traffic on the page in a very short time must check mergepdf.io.
This online tool gained 50K traffic in the timespan of just 11 months. But do you know how it all happened?
If you are excited to know the strategies that MergePDF applied for ranking the website, you have to read this article till last.
Here I will tell you the top hacks of MergePDF that took this online tool from 0 to 50K in less than 1 year.
But, before moving forward to the strategies, I'd like to tell you some of its unique features.
Features Of Mergepdf.Io
The most notable plan that MergePDF focused on was to add a lot of unique features that could be helpful for the users.
I will start the article by talking about the top benefits that can be availed of from this online tool.
Let's have a look at them.
The best thing about this online tool is that it has a very simple interface. The main aim was to facilitate the users by providing them with an easy-to-use tool.
So, the tool was built in such a manner that everyone can merge PDF files here without understanding the working procedure of this tool.
You just have to upload the documents in this online tool and after setting their sequence, hit the merge button and your job will be done.
There are no charges to use MergePDF. That means you can combine all your documents using this online tool without any cost.
Here you can upload a lot of PDF files in a single go and merge them all without any restriction. This element saves the money of users and lets them manage their documents for free.
An amazing thing that is important to note in this online PDF combiner is that you can upload PDF files in this online tool using multiple ways.
The file uploading options include Dropbox, Google Drive, computer devices, etc. You can also paste the URL of the files in the URL box and merge the online documents as well.
Files Format Converting Option
One of the best options that you get in MergePDF is that you can get an all-in-one feature in this online tool.
You can also change the format of the documents and make them PDFs. You can convert the Doc, image, ppt, xls, and Heic files to PDF format using this online tool.
There is no restriction to using this PDF merging tool for anyone. You can use this online PDF combiner for all purposes without any limitations.
No matter whether you are a student, office employee, teacher, or researcher, this online tool is equally beneficial for every user.
You don't have to worry about the privacy factor while merging the PDF files in this online tool as it never shares the information of its users with any other party.
This feature makes the tool a reliable option and lets the users manage their PDF documents without any security threat.
Compatible With Every Operating System
There is no compatibility issue with using MergePDF as it can be opened on all devices.
Whether you are using Windows, Mac, or Linux; this online tool will work smoothly on all operating systems.
Here Are The Strategies That I Applied To Grow Traffic From 0 To 50k.
Other than adding unique features, there were also some other SEO strategies that let the tool gain a huge amount of traffic in a very short time.

In this section, I'm going to cover the most effective plans that MergePDF strictly followed and resulted in gaining 50K+ traffic. Let's dive deep and have a look at this plan.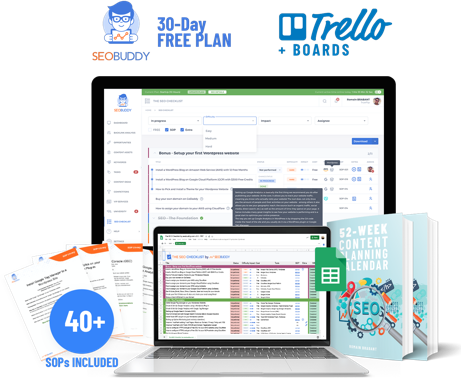 There's more…
Now it's time to discover the other 102 steps that will get more organic traffic flowing to your website. Get the SEO Checklist here.
Want to get a sneak peek of what it looks like?
Enter your email and get a free demo version of the SEO Checklist.
1. Sharing Content Regularly
If you have built a website, it is quite important to promote it with the help of content and tell the audience about the benefits that can be availed of using this online tool.
MergePDF applied this rule in their plan as they promoted their tool on different platforms by sharing content related to the tool.
This helps the audience in skimming the content and providing them with all the essential information that can be valuable for them.
2. Minimizing The Mobile Response Time
A large number of users visit the websites from their mobile phones therefore it is quite important to make the page mobile responsive.
This was another plan on which MergePDF worked and made the tool a usable option for users on the mobile phone as well.
You can compile all your PDF documents on the mobile at the same speed as you are getting them on the laptop. So, this is another top benefit that helped the webpage rank on the search engine.
3. Getting Backlinks From Authoritative Websites
If you get success in getting backlinks from the top websites, it will help you rank well on the search engine quickly.
This is another top strategy that MergePDF added to the plans and went for Backlinking. The link building with top websites assists the tool to rank well on the search engine and increase the amount of traffic.
4. Ranking On The Right Keyword
A keyword is the most important element that will let you rank well on the SERP and get the right audience on the page.
MergePDF always uses the right keywords that are related to the tool and can attract perfect visitors to the page.
Not only this, but they also apply the LSIs in the content that can get the relevant traffic on the page and provide them with valuable information.
Bottom Lines
Ranking online tools on the search engine is quite a challenging task but MergePDF made it look very simple.
In this article, I have discussed the top hacks that let this online tool boost traffic in a very short period.
Hope this content will be quite beneficial for you. If there is any question in your mind, you can ask it in the comments section.And To take a look at this tool, click on https://www.mergepdf.io/.