My SEO Journey: Maros Kortis from mangools.com – Bootstrapping an SEO SaaS Tools with millions of users in less than 5 years
My SEO Journey is a new series where entrepreneurs and Indie makers will share their honest SEO Journey filled with failure and success, and most importantly proven results. Episode #26 features Maros Kortis from Mangools.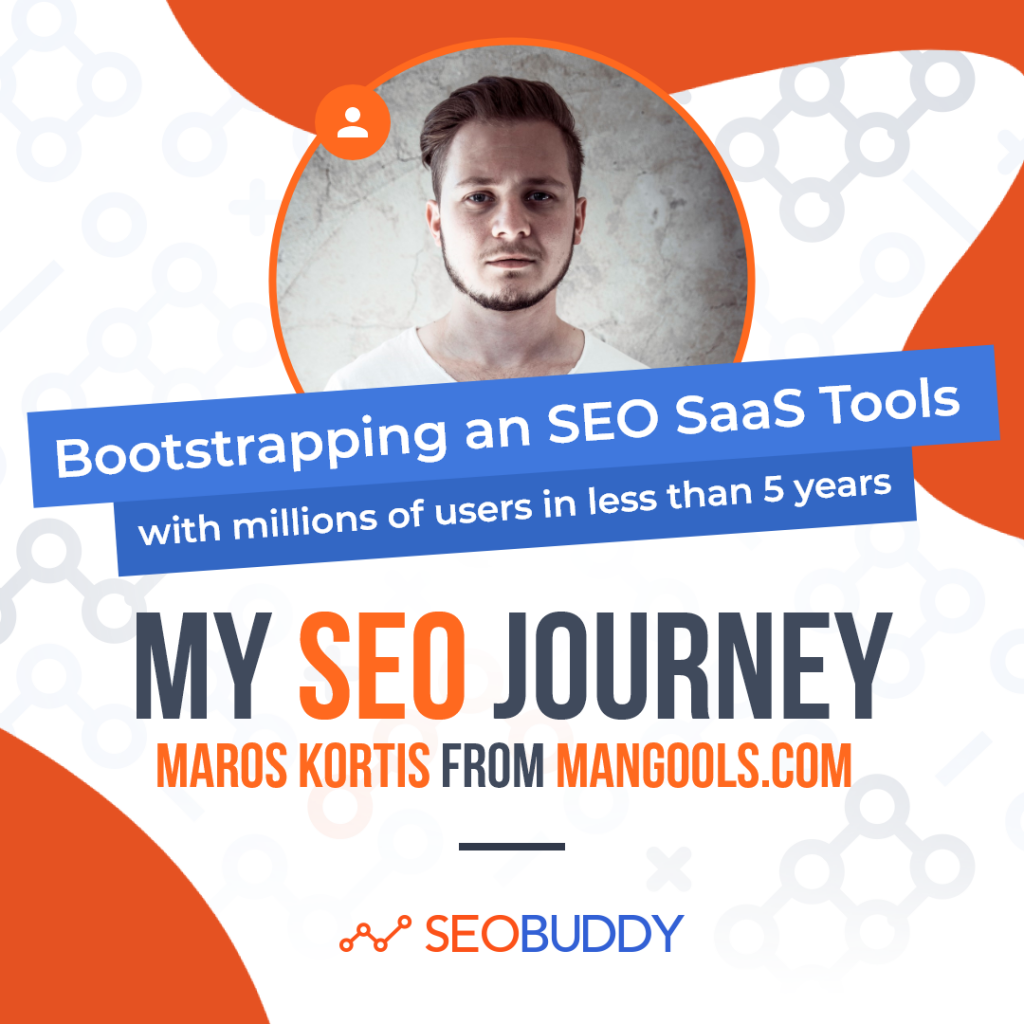 Hey SEO Buddy readers! My name is Maros Kortis and I'm the CMO at Mangools.
We develop easy-to-use SEO tools used by millions of people from all around the world. We're located in Bratislava, Slovakia, but in the last couple of months, we became more of a remote team.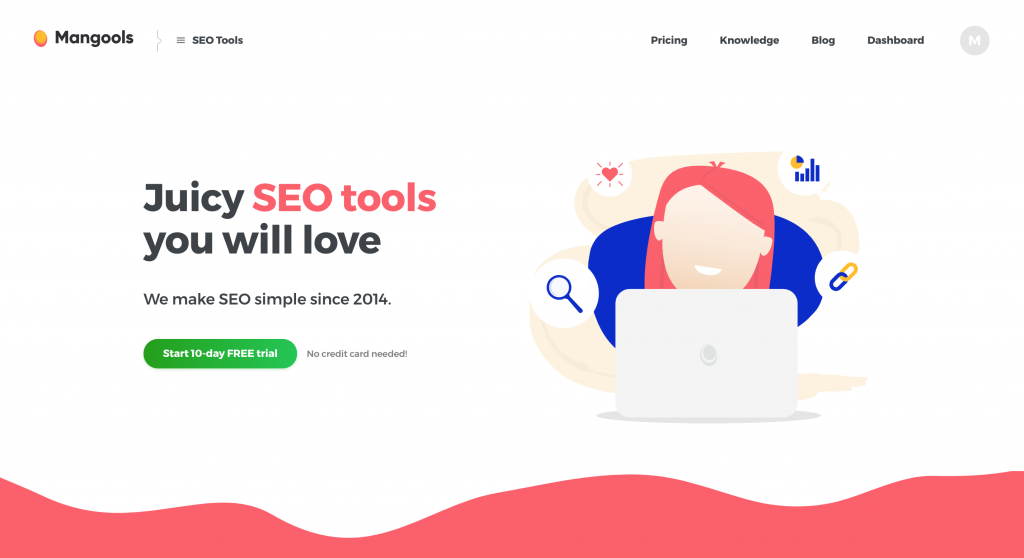 My marketing career started in 2014. However, I liked to explore marketing a long time before during high school and then at the university so I had a couple of marketing-related part-time jobs.
I joined Mangools in 2016 as the fourth member of the team.
Now in 2021, it's 25 of us working on three SaaS companies operating on global markets.
Our mission at Mangools is to make SEO reachable for everyone. Starting with the very beginners, we aim for easy-to-consume data and perfect UX. When it comes to true SEO heroes or agencies, we always keep on improving the data and providing the best value possible.
We are a bootstrapped company that managed to become the fastest-growing tech company in Slovakia and one of the fastest-growing ones in Europe. I mentioned that we run three Saas businesses. That's because Peter Hrbacik, our founder and CEO, likes to explore new business possibilities and that led us to acquisitions of UptimeRobot: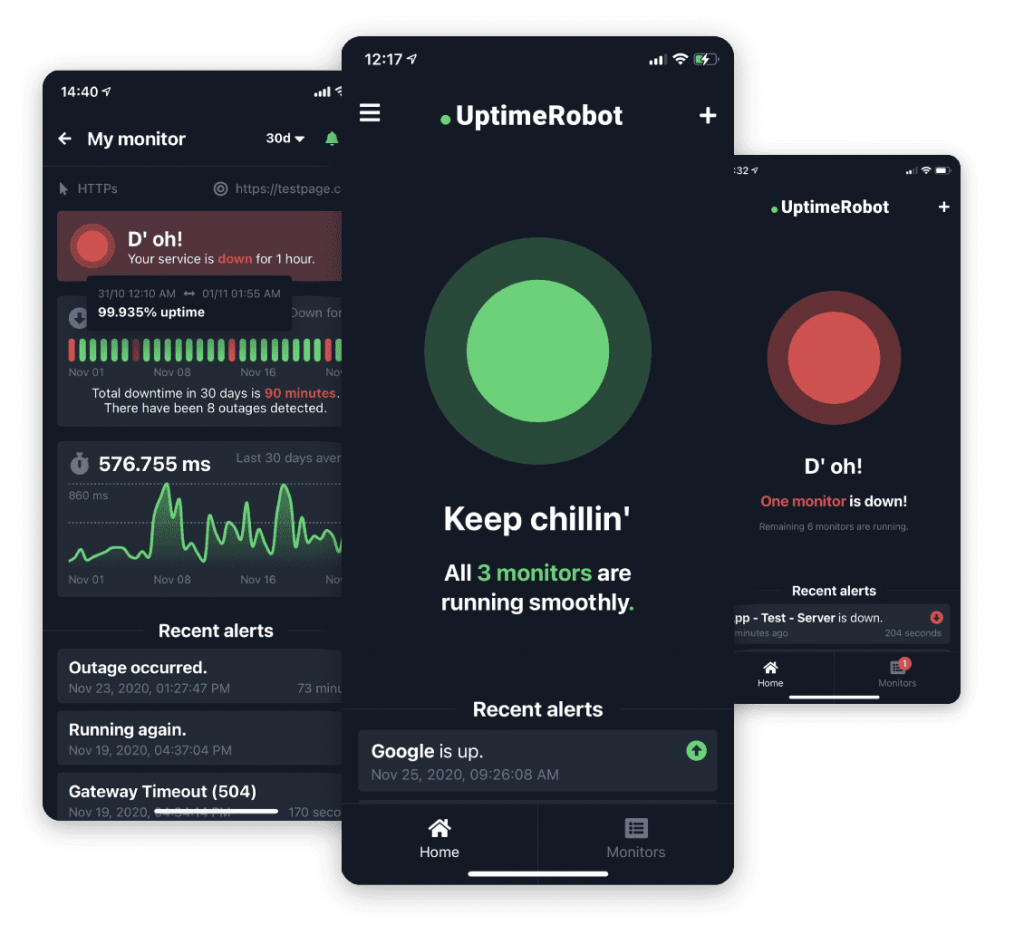 and EmailListVerify: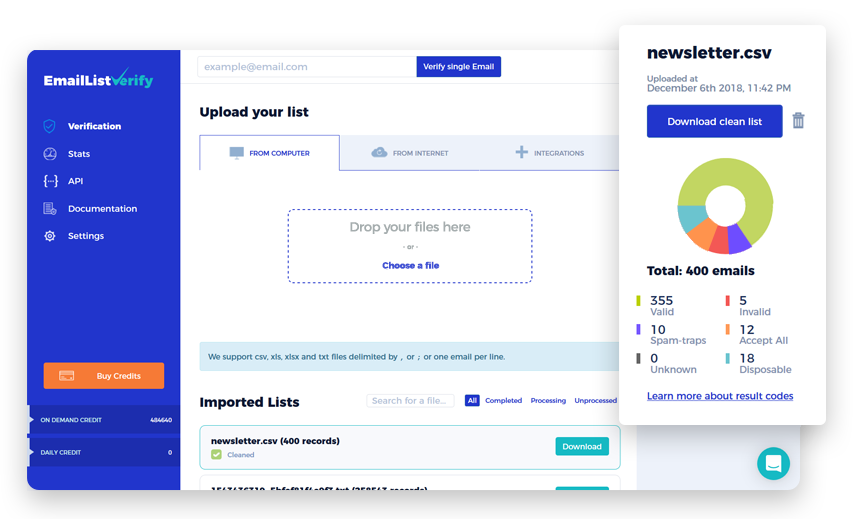 What's your backstory and how did you come up with the idea?
I joined the team in 2016. That was two years after Peter developed KWFinder – the first tool in our SEO tools package. It quickly became popular. The project was growing organically.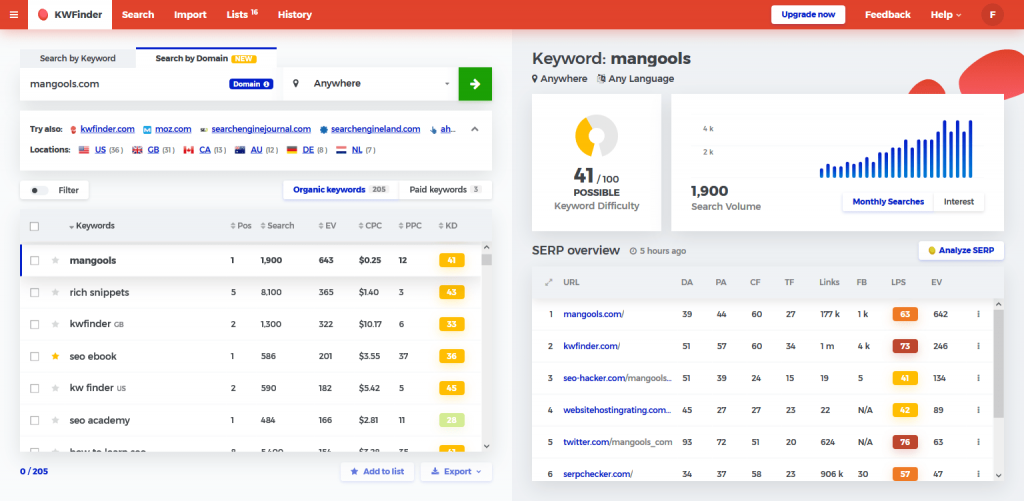 For me, as a marketer, it was fantastic. If the business keeps on increasing the revenue without any marketing, you know that you're backed by a great product. In other words, I entered an ideal playground.
I had two main priorities:
Performance marketing – starting with PPC campaigns and email campaigns when you already have quite a user base means you can pick a lot of low-hanging fruit.

Content marketing – launching a blog that would eventually help us become a well-known global SEO authority was a no-brainer for me as part of the team that develops beginner-friendly SEO tools.
Our main goal is to develop the best value for money. That means neither the cheapest alternative, nor the one with the most features, yet it can cover most of a user's needs while not ruining their budget.
We focused on developing new SEO tools until we introduced a fifth tool and a browser extension. After that, it's more about adding new features, finetuning them and most importantly, adding new and more relevant data. At the end of the day, the core of SEO is all about data.
Since launch, what has worked to attract more organic traffic?
Call it a cliché but bringing the right product on the market at the right time is the key success factor. It ignites organic growth and with that in the pocket, you're not forced to make decisions just because you have to.
I would say the key ingredients that help us attract more customers are:
Product itself
We always aim for the best possible UX. That's the alpha and omega of our product development. That means we don't develop all the features you can possibly think of. We focus on the ones with the biggest impact on the website SEO of our users.


Communication and customer support
We never pushed too much. I mean, we did a couple of tests of aggressive sales-marketing, but we never thought it's the way for us. We try to provide value, to include a couple of jokes from time to time, possibly controversy if applicable and that's it.
Our customer support team are people with real SEO experience and that means a lot. Selling a product with great support is essential. You probably can't imagine being a customer of a company that wouldn't solve a product-related issue promptly, could you? We decided to do that little extra thing by helping our users on their SEO journey with more than just solving their product-related problems.

Performance marketing
This is where you push. From PPC campaigns, through various retargeting stuff, to behavioral email campaigns. It's all about bringing new people, closing existing leads and eventually reaching the highest ROI possible.
Content marketing
It took us a while to find the right way to shape our blog and the whole content marketing. Once we started with at least basic planning, things have changed. Our SEO guide was a huge breaking point.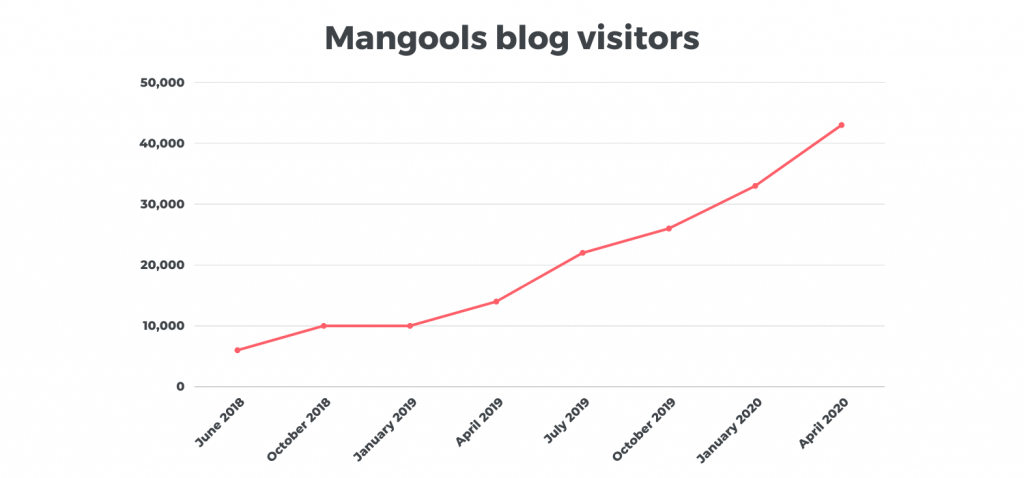 From that moment onwards, we started proper content planning, promotion and link building. Who knows, maybe if we planned sooner the numbers would skyrocket even more.
On the other hand, we were a small team of people who loved SEO, so the process was more natural this way. Developing new SEO tools and writing new blog posts pushed us to learn new things and share the experience.
At the moment, we are at a crossroads again. We're looking for new possibilities to reignite the growth via content marketing.
Affiliate marketing
We run our own affiliate marketing program from the very beginning. We don't use any third-party service, we don't have any approval process or any other barriers. Affiliate partners are a very important part of our business. They generate a substantial part of our revenue and spread our brand.
Have you learned anything particularly helpful or advantageous?
Tons of things and I'm still learning. None of us in the company was a c-level professional, nor a manager before. We learn by doing and testing.
It's not hard to imagine that instead of planning and analyzing we were all about developing, marketing and supporting in the early years. I think it was a great attitude that helped us introduce products and get feedback from real users in the shortest time possible.
Nowadays, we are a bigger team running three SaaS companies so it's no longer possible to do things as we used to five years ago. And that's okay, it's natural.
We never hired people until the moment it got critical. That's not ideal so we learned to hire new people when we see an opportunity and plan it accordingly.
From the business perspective, we're going through the typical transformation period from a team of a few mates to a company with departments, managers and c-levels, playbooks and all that stuff. To be honest, we always tried to avoid it. We made fun of such stereotypes 😀
Now, after some time, I guess the right words would be "We were afraid of it.". If you manage to keep the same company DNA, adding those "typical corporate manners" wisely will actually make the company more effective and bring it to another level.
What's your SEO Tech Stack for your SEO Journey?
We use many tools and platforms for our marketing activities, so I'll try not to overwhelm you with all of them.
Google marketing platform is the right place to start for everyone. You usually start with Google Analytics. Sooner or later, you'll become friends with Google Ads, Tag Manager, Data Studio and Optimize.
For email campaigns and content newsletters, we use Sendgrid and for behavioral marketing and customer support, User is a tool we recently started using. We switched from Intercom.
Then, of course, we use our own tools:
When it comes to SEO, there are many tools we use, even our competitor's products. There's not a single tool that would cover such a broad topic.
Besides the mentioned, we couldn't do the job without using various PPC platforms, social media management tools, creative tools, video editing tools and so on.
Oh, I almost forgot that Notion and Slack are responsible for the whole project management, virtual headquarters and communication in the company.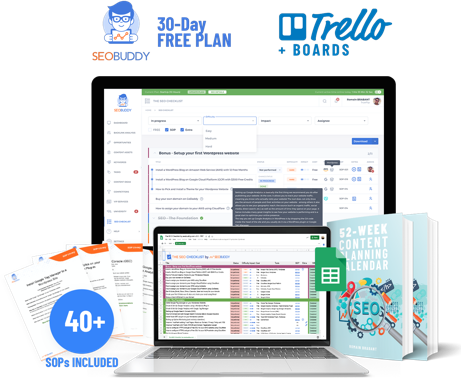 There's more…
Now it's time to discover the other 102 steps that will get more organic traffic flowing to your website. Get the SEO Checklist here.
Want to get a sneak peek of what it looks like?
Enter your email and get a free demo version of the SEO Checklist.
What have been the most influential books, podcasts, or other resources?
I always liked Twitter for quick industry updates. Usually, the tweet itself is enough to find out what's going on.
When I was starting with marketing and SEO, I read Moz, Hubspot, SEJ and Backlinko a lot. I still read them.
For more business oriented reading, blogs by Paddle, Baremetrics and For Entrepreneurs are my go-tos. And then, of course, I study a lot of brand marketing articles or books as we are looking for new growth opportunities.
Where can we go to learn more about Mangools?
Our official website: https://mangools.com/
Mangools' Blog: https://mangools.com/blog/
Facebook: https://www.facebook.com/mangools/
Twitter: https://twitter.com/mangools_com