My SEO Journey [Pro Edition]: Eugene Nosov from link-assistant.com – Businesses who outsource their SEO are more prone to implementing all the suggestions
My SEO Journey [PRO Edition] is a series where professionals in the SEO Industry, Digital Marketing, or Web Design share their honest SEO Journey filled with failure, success, and most importantly, proven results. Episode #127 features Eugene Nosov from SEO PowerSuite.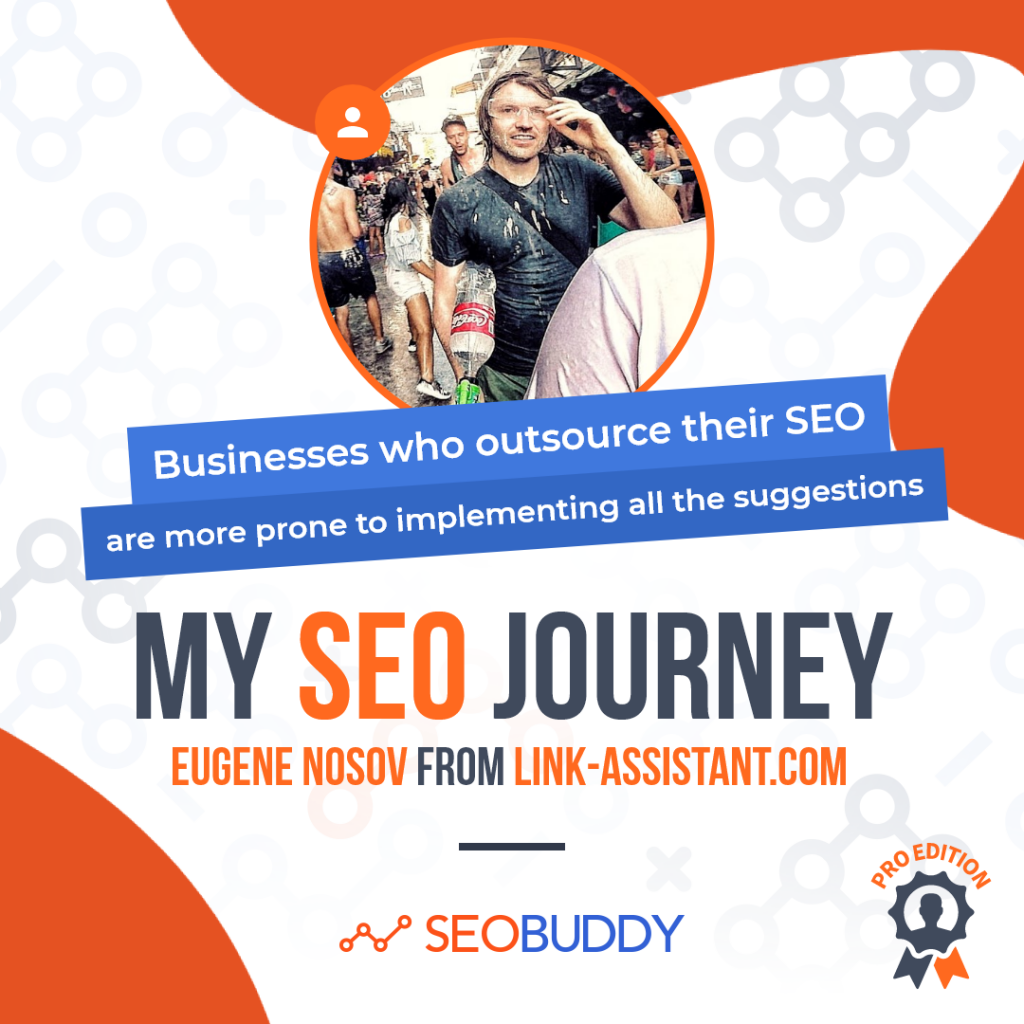 Eugene Nosov is head of SEO for the SEO PowerSuite bundle. Before joining the team in 2019, he had been responsible for SEO and quality control in one of the largest agencies in the CIS. Currently, he works on the SEO strategy and linк-building activities for SEO PowerSuite website, as well as engaged in large international projects as an SEO consultant.
A little background to how our products appeared
Our flagship product appeared from the necessity the team had when Internet marketing had only been on the rise. In fact, Rank Tracker was one of the first tools of its kind. The founders realized that a whole new branch of marketing appeared, and they were missing a diligent tool to do SEO. That's why the first rank-tracking tool was created.
So, the success of the bundle rested on the fact that the team developed a product meeting their own needs. They created the tool for themselves, and it resonated with many other people who were searching for this kind of service.
Basically, this is what lies in today's mission of our products: create SEO tools as if for yourself.
More than 15 years ago, similar tools already existed. But, as SEO PowerSuite founder Aleh Barysevich humorously remarked, the competitive advantage was that the team did not care to do the tiniest bit of competitive research at that time. They just did it, and did it well.
How new ideas for software come up
Today, we have a product management department, and we collect feedback through our support service and reviews. However, we occasionally get an idea to add something to the bundle that we badly need at the moment.
That's how SERP Analysis appeared: I simply needed the feature where I could check the importance of ranking factors for a standalone keyword and see which is more important – the backlinks, the on-page, the page speed, or the domain authority. It was at the time when Google came out with its Core Web Vitals updates, it was all the buzz.
So, I asked my colleagues to add the feature, and in a couple of iterations, it went live.
In-house SEO vs agency – experience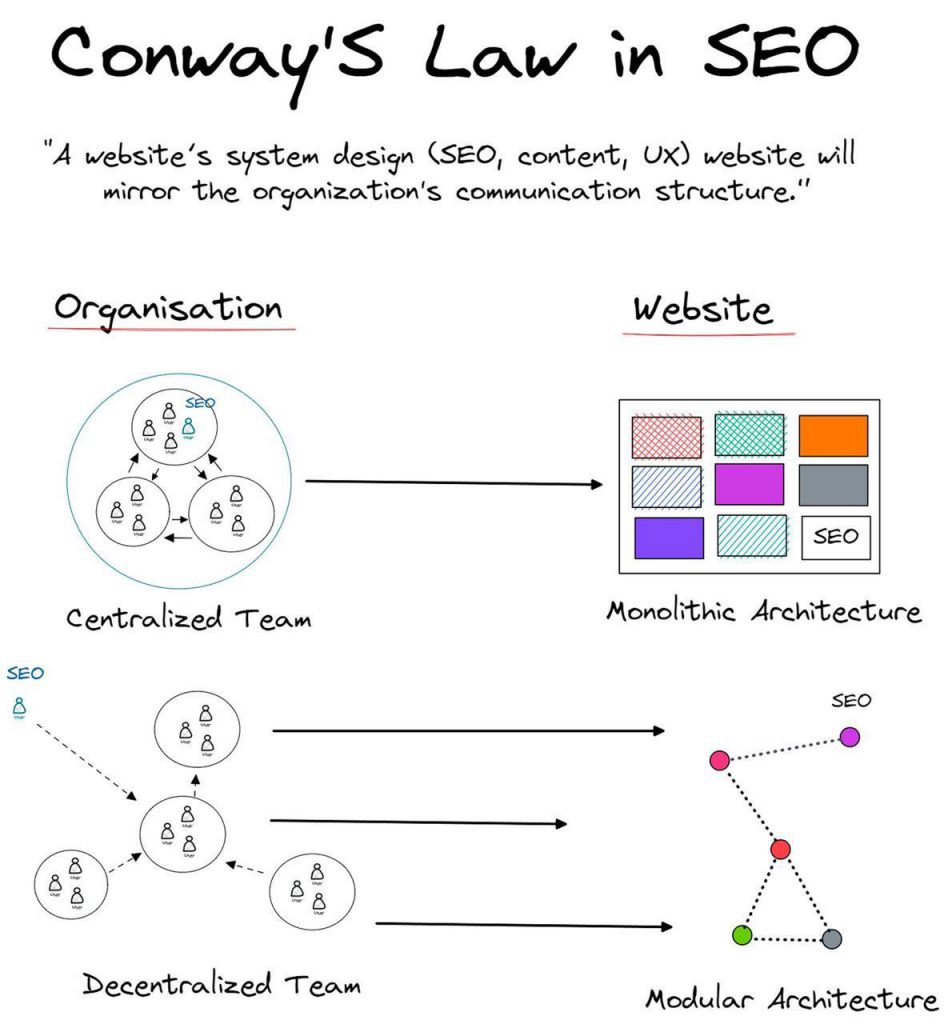 The tricky thing about being in-house SEO is that you have a limited number of projects.
I worked in an SEO agency for quite a while. There, you have dozens of projects, maybe 50 large projects per year. And with that scope, you get a better understanding of what works and what does not work for different types of websites. With a large number of projects in an SEO agency, your vision is broader.
Whereas, being an in-house SEO, you run half a dozen websites in the same niche and implement only a couple dozen of SEO techniques. This way, you have deeper expertise in your target area, but you might be missing the general picture.
From my own experience, implementing SEO takes less time for agencies rather than for in-house specialists.
Comparing my experience of doing SEO in an agency and in-house, I've noticed that businesses who outsource their SEO are more prone to implementing all the suggestions that agencies offer them. Those people who hire an external SEO consultant are more open to third-party opinions, this is what I feel.
One more thing is that an agency usually offers its own resources for task implementation – a team of developers or web designers, for example. Whereas doing a task as an in-house SEO requires the team to find and reallocate their internal resources.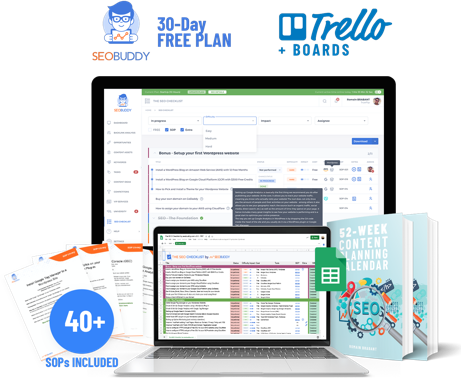 There's more…
Now it's time to discover the other 102 steps that will get more organic traffic flowing to your website. Get the SEO Checklist here.
Want to get a sneak peek of what it looks like?
Enter your email and get a free demo version of the SEO Checklist.
Challenges for an in-house SEO inside a company
So, the real challenge for in-house SEOs is to do everything faster and at scale. Established organizations often face the issue of having quite a complicated decision-making flow and poor connections between different departments. Probably, due to this fact, some SEO tactics take longer time for their implementation.
So, the bottom line is that to do effective SEO in a company, especially a large one, you've got to involve as few people as possible. The easier it is to decide on the steps to take, the quicker you implement your tactics, the sooner you get the results.
Growth tips – based on our SEO activities
In our SEO strategy, we stick to the main principle: you've got to clearly see your place among other competitors. By evaluating yourself versus your immediate competitors and weighing your strengths and weaknesses, you will see where to get the organic traffic and sales from.
A general flow starts with identifying the main ranking keywords for a website. Then, you check the search results pages and see who ranks in the top 10 or top 30. Next, you check keyword difficulty and backlinks. Finally, you get an understanding of the website's overall authority. From that picture, you see where to move on.
For example, for our website, if I want to get an article on the first page of Google, I check the SERP and the keyword difficulty. If I see, let's say, that KD is less than 40, I know that we will easily enter the top 10 with a new well-optimized article even without any backlinks.
If I want a page to enter the top 10 for a keyword with KD, let's say, 50, I understand that we need to grow the backlink profile of the page, for example, by four times.
To go even further, I can estimate it all with formulas in my spreadsheets in the SEO content plan where I can plan the budget.
This is an example of one of our projects that was updated according to this plan.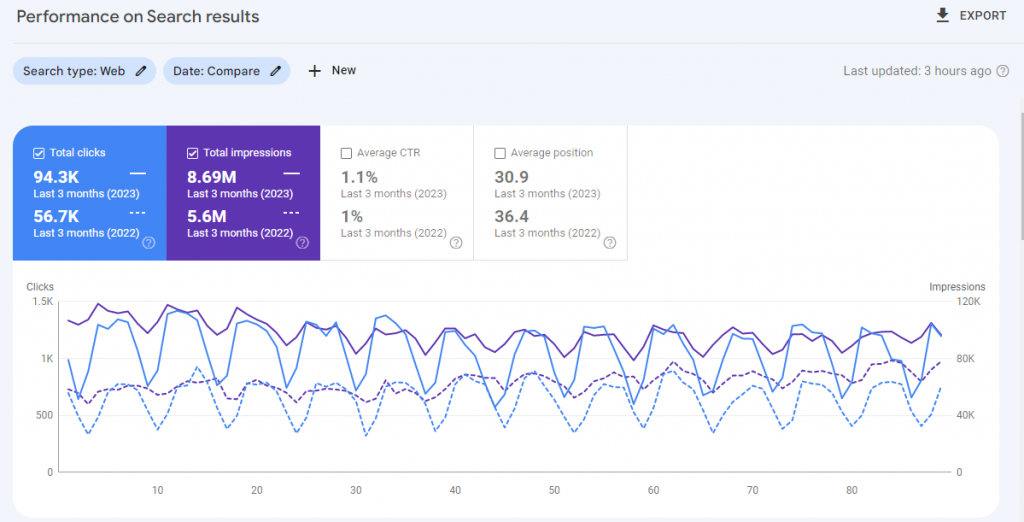 This is the strategy that works for me. The only problem is whether the team is able to complete it fully. As I've already mentioned, there are a lot of factors that may interfere with your plan in the long run.
But even when your plans come true for at least 50%, it is already good, and you see the increase in traffic anyway. In a large agency, there was practically a linear correlation between the completed tasks and the traffic gained or other KPIs achieved.
Why something fails
Certainly, mistakes do happen – not everything we come up with and implement actually brings real results. There are some projects when you seem to have cross-checked everything, planned growth, and did everything you had to, but no feasible results were achieved.
That is why every new step takes a lot of research. We've got to try and test new ideas and verify the results. Every time I come up with a new hypothesis, I need to back it with evidence and estimates, this should not be guesswork.
External factors are unpredictable
For example, you've done the research and prepared optimized landing pages but suddenly, after another algorithmic update, you see that the ranking pages in the SERP have changed completely. Probably, Google changed its understanding of the search intent, and now, instead of product pages, you see listicles from top websites in the niche.
Then, your next step is to create your own listicle or simply promote yourself in one of those listicles. But it all takes time, and no one guarantees that by the time you have it done, nothing will change again.
Tough competition requires tougher solutions
It depends on the niche, and sometimes you just need more time and money to beat the competition. For example, you need to build a website's authority, which requires lots of content, strong technical SEO, and lots of (costly) backlinks.
For example, you have an old article that you want to rank for a very difficult keyword. So, it will not be enough only to write good content. It will take optimization and more promotion via other marketing channels, and you will need to build more backlinks.
Stick to white-hat link building if you came for long-term results
If you work with a quality website, the game should be white-hat – no PBNs will help (at least if you want to make it long-term). But of course, it is a resource-demanding activity: you create content and you find whom to collaborate with.
We generally do only link outreach, this is the most actionable tactic for us at the moment. I see that 10 backlinks built from guest posts (especially from relevant platforms) will do much more good than any link exchange, directories, or whatever.
Another good approach is tiered link-building which starts with publishing on traffic-rich external resources (which themselves become great sources of traffic primarily).
What tools do you use for your SEO?
Of course, beyond SEO PowerSuite, I use plenty of other SEO tools. For example, I often need to compare backlink data sets from other backlink checkers or export bulk SERP data (for which I have my custom tool). For example, these parser tools do a great job. I sometimes resort to our competitors' tools for features that are not yet available in SPS.
Apart from that, the sunsetting of Universal Analytics made us find and check some alternative analytical tools. We have tested Matomo and found a few interesting things there.
Anyway, I don't believe we'll manage to go away from using Google's tools because Google is dominating the market. Some premium tools surpass Google Analytics in their functionality, I dare say. And GA4 is so far unclear, although it gives a lot more fascinating insights. However, the value of Google Analytics is that it is a decent free analytical tool available to mass users.
So, analytics and webmaster tools of the search engine you optimize for are a must. I would also add Looker Studio and PowerBI: these tools are indispensable for visualizing and analyzing large volumes of data.
By the way, SEOs must be proficient in statistics and have a good command of Excel and Google Sheets, as they always need to analyze large data sets. Tools make our job easier, but so far, hardly any tool will solve real issues. You will have your data, and you can train AI to analyze large volumes of data to have something universal that will provide you with an overview. But to solve complex tasks, you've got to delve into details and think.
Must-read about SEO
There is an abundance of information to learn SEO from scratch to an advanced level, so I would not recommend any particular course or channel here. I follow some SEO bloggers on LinkedIn who share their stories of how to handle data storage, automation, etc.
I also subscribed to major official updates from Google: I follow their official blog for updates in technical documents, and I also enjoy the Search Central streams.
For those who only decided to start doing SEO, I would recommend the book Introduction to Information Retrieval by Christopher D. Manning, Prabhakar Raghavan, and Hinrich Schütze. It was published years ago, but it is a good book to grasp the basics of how search works and how algorithms evolved.
New challenges ahead on your SEO journey
What I like about SEO is that it is a never-ending process. Technologies evolve all the time, and SEO today does not look like it was even five, let alone 20 years ago. The interesting thing about SEO is that theoretical knowledge is a must, but does not guarantee you anything. Real results come from a lot of hands-on experience.
There are lots of opportunities ahead, even too many. I would like to speed up and try doing more stuff. To stay up-to-date, a company must adopt a fast decision-making system. This is where I see places for improvement.
One should work in such a way that every solution you implement is as cheap as possible. I.e., it does not require a large team and complex management. If this task is achieved, the number of implementations grows. The more testing we do, the more growth opportunities we can spot.
I think companies should adopt a product-led approach with all the strategies and data analytics. A website turns into a relatively cheap method of communicating with your visitors. A website is cheaper than an application, for example. But it will be more costly to maintain what's under the hood, as the interactivity on a website should be on par with that of an application.
Is AI threatening SEO?
Today, it may look like SEO is challenged by the rise of AI. There used to be two main channels – SEO and PPC, and the former was much cheaper. Now, the difference between them is dwindling: PPC is becoming better targeted, while both channels might be yielding a portion of their share to AI.
I would say that we should not view AI only as a threat to the workforce and so on. Some jobs will certainly be taken over by AI, but new AI-related jobs have already appeared. Somebody will have to do the setup, assign tasks, and make conclusions.
In my view, SEO is going to be less cost-effective and more expensive. Anyway, website owners will have to make their sites technically healthy. Even today, everything relies on data, everything is seen as entities. So, website owners have to mark up their sites appropriately to make AI-generated search notice their entities.
AI does not directly interact with real life – it gets only what people feed to it. So, it's a great assistance to our daily routine. But SEO requires good analytical skills and more flexibility from those who define the strategy.
Wrap up
I would say that SEO can be fruitful with openness to new ideas and fast decision-making and implementation. The success of every new tactic depends on the accuracy of the researched material. But it also requires some intuition, too.
In all, doing SEO is challenging, but it is also fascinating and rewarding when you get what you want.