My SEO Journey: Dave Chesson from kindlepreneur.com – Never publish an article until it's the best thing on the Internet
My SEO Journey is a new series where entrepreneurs and Indie makers will share their honest SEO Journey filled with failure and success, and most importantly proven results. Episode #46 features Dave Chesson from Kindlepreneur.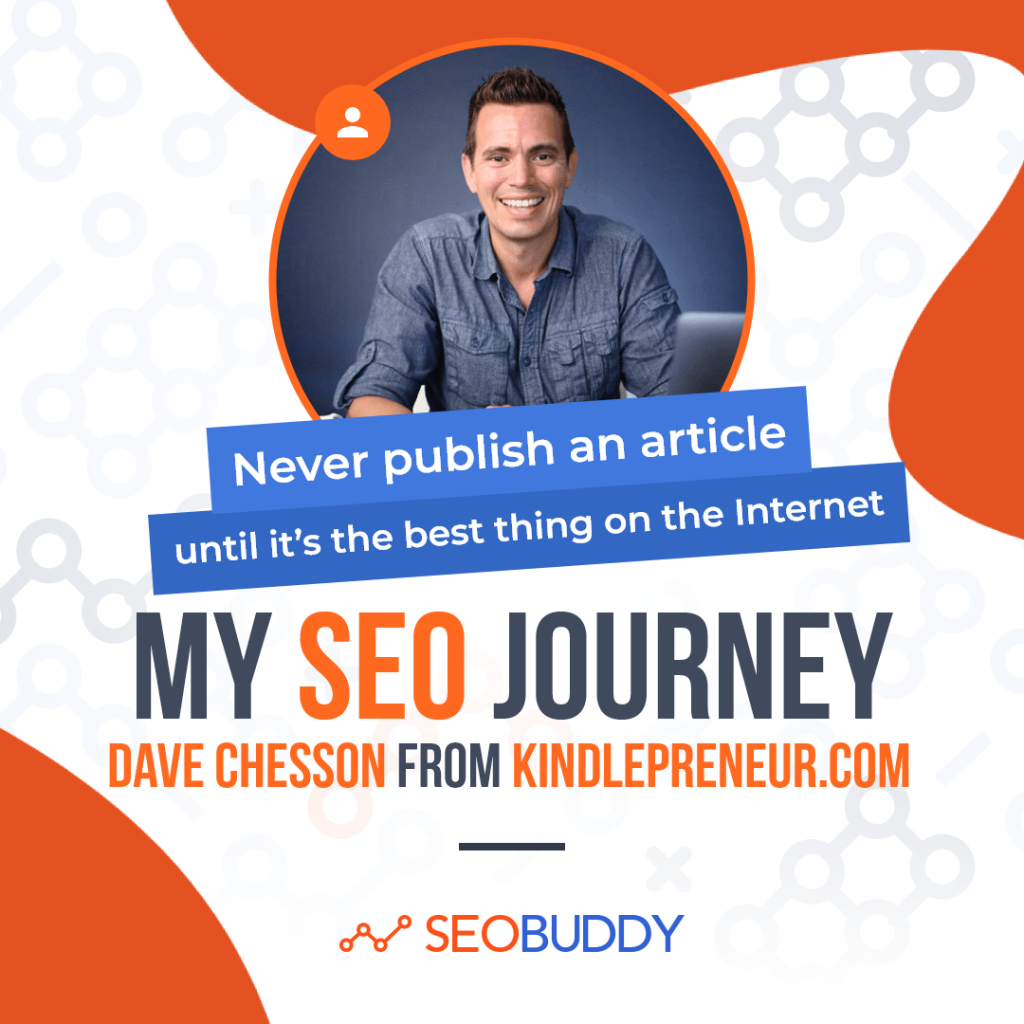 I'm Dave Chesson, founder of the website, Kindlepreneur.com, and the software product, Publisher Rocket.
Kindlepreneur is a website that provides actionable information on book marketing and how to build an independent author career.
Publisher Rocket is an SEO platform for publishers on Amazon, helping authors find the Amazon keywords and categories where their book is likely to thrive.
I built Kindlepreneur and Publisher Rocket in order to furnish authors with the tools they need to create thriving author businesses, whether they be writers of fiction or nonfiction.
More recently I also created Atticus.io for authors, a tool that lets you write and format your book on all platforms.
What's your backstory and how did you come up with the idea?
When I was in the Navy, I worked as a nuclear engineer in submarines and spent several years as a military diplomat in East Asia. Unfortunately, my success in the Navy took me away from my family, and it's tough missing birthdays, first words, first steps, and more.
So I began to look for alternative paths that could give me the same financial stability that the military had offered me for years, but also something I could build while remaining in the Navy.
So, naturally, I thought I'd give the ol' "make money online" thing a try.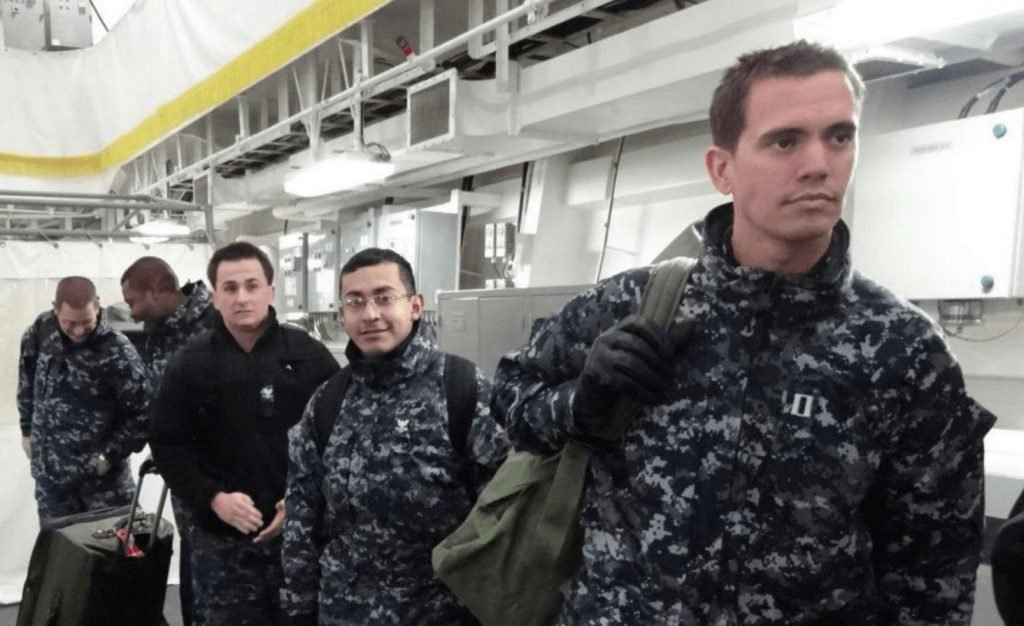 I began creating niche websites, however, the Adsense wasn't really bring in much.
So, I started writing books on the subjects of the niche sites and selling them on both the site, and on Amazon.
Because of my SEO knowledge and experience with Google, I started looking at Amazon as a search engine as well.
However, I also noticed no one else in the industry of self publishing was doing the same. So I created my first authority site, Kindlepreneur. Thanks to constant content, and applying SEO efforts, Kindlepreneur quickly grew to one of the largest book marketing and self publishing sites.
Things really came to a head when I starting using that traffic to figure out the next product I should build.
I got the idea of building Publisher Rocket because I had written an article on different writing softwares, and noticed that the best book marketing software, Kindle Samurai, had major problems. It only worked on PC and had bugs.
Since that article of mine was selling 2-3 copies a day of his software, I figured I'd build my own.
A couple of years later, I did the same thing for Atticus.
I noticed I was selling a copy a day of a book formatting software called Vellum on my article on how to best format your book. Like last time, Vellum was great, but it only worked on Mac. Therefore, if I could create a comparable software, but have it work on both, I should have something.
Since launch, what has worked to attract more organic traffic?

At Kindlepreneur, I have a few rules. One of them is to never publish an article until it's the best thing on the Internet. This is my #1 strategy for having successful SEO.
I have a few pointers to do this well.
It must contain all of the information offered by other top-ranking content on Google.

It should be personal, meaning you have actually used or explored the subject of the content myself. Nothing turns a reader off more then a simple list of products that is just repeating everything others say. You need to bring personal experience and expertise to the table.

Content should be scannable, meaning it makes use of short paragraphs, plenty of headings and subheadings, lists, images, and whatever it needs to be easy for readers to find exactly what they're looking for, or to get the gist of the article by scanning through it. You can see an example of that in this post.

Content should be "cookie cutter", meaning every major section of your post should follow a similar format as the other sections of the same article. This helps with rapid reader comprehension.
That said, good content won't get you very far without a link-building strategy. To that end, I put about 20% of my effort into creating awesome content, and the other 80% into link building.
To do this, I find that personal outreach works best.
No one likes to be sent a stock email that has been sent to hundreds of others. I find that taking the time to research each person and tailor my outreach emails to them not only helps with my success rate, but also generates a certain amount of good will.
In short, you gotta have both on-page SEO and link building.
But if you have both, you don't necessarily need a lot more.
For example, I don't use a lot of ads, and social media is a lower priority for me. And that creates two areas where I don't need to spend time that could otherwise be spent creating valuable content.
Have you learned anything particularly helpful in your SEO Journey?
I've got three pieces of advice for SEO marketers.
Look for the niches: Part of my success comes from the fact that I'm very good at identifying the hungry markets, i.e. the markets where people are searching for information, but they're not finding it. Or at least they're not finding quality information. For example, one of my posts about the best writing software clued me into a gap in the market, which was where I got the idea for Atticus.io, an all-in-one writer package for authors.

Understand your "why": This may come off as a bit cliche, but you've got to have a "why", the reason that you're building a website/software/platform. If it's just something that interests you, that's a hobby. To turn it into a full-time career, you have to be willing to sacrifice to achieve big goals. In my case, I knew I had to have a job that would allow me to earn more than I was making in the Navy, to be with my kids. That urgency forced my back against a wall to give me the motivation I needed to succeed.

Err on the side of generosity: It's easy to want to put all the content I create behind a huge paywall, or to charge more for the software I create. And while some of that is necessary, I find that defaulting to generosity results in happier customers, and a more devoted fan base overall.
These aren't tactics in the same way that link building is. They're overall strategies that have worked well for me, but require softer skills. And you can never underestimate the power of good relationships and true motivation.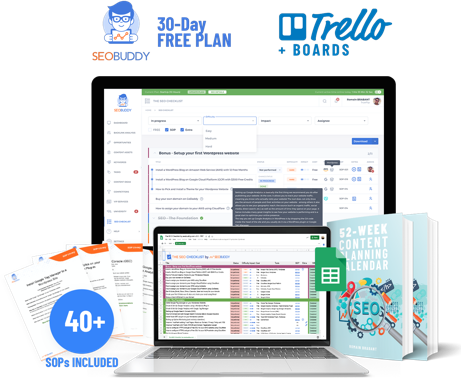 There's more…
Now it's time to discover the other 102 steps that will get more organic traffic flowing to your website. Get the SEO Checklist here.
Want to get a sneak peek of what it looks like?
Enter your email and get a free demo version of the SEO Checklist.
What SEO tools do you use for your business?
My favorite tools to use in my SEO efforts include:
Ultimately, however, no tool will substitute hard work, and remaining focused on your objectives.

As I mentioned above, besides creating the best content on the Internet, link building has been the core of my strategy from the very beginning. Because even if you produce content that is so good that people will begin linking and sharing organically, there are going to be competitors out there that have content that is just as good AND they do link building. Which means that you'll get crowded out.
So I spend about 80% of time focused on the link building process at some stage.
That can include outreach, guest blogging, asking to be added to a list of resources, etc.
My biggest advice is to make it personable.
It can take more time to do this, but it's 100% worth it. Because not only do you have a higher chance of having link requests accepted, but you also build relationships, which is the important part.
What have been the most influential books, podcasts, or other resources?
When I was just starting out, the course that most helped me was the Authority Hacker's Authority Site System Course. I genuinely believe that if you follow that course exactly, there's a good chance you will succeed in building an Authority website, and you'll learn real SEO strategies while you do so.
I also got a lot of value out of Guest Blogging by Jon Morrow, and GuestBlogging.com. I don't think they sell anymore, but it was extremely helpful at the time.
More recently, one of my most impactful reads was Read to Lead, a phenomenal book that helped me in my ability to not only read more, but digest even more information from the books I read.
Where can we go to learn more?
You can find out more about me and what I do at Kindlepreneur.com. I'm on Twitter @davechesson, and you can also find me at my other website: GunUniversity.com.