My SEO Journey: Jitendra Vaswani from bloggersideas.com – DR72 with Interviews, Podcasts, and Conference networking
My SEO Journey is a new series where entrepreneurs and Indie makers will share their honest SEO Journey filled with failure and success, and most importantly proven results. Episode #14 features Jitendra Vaswani from BloggersIdeas.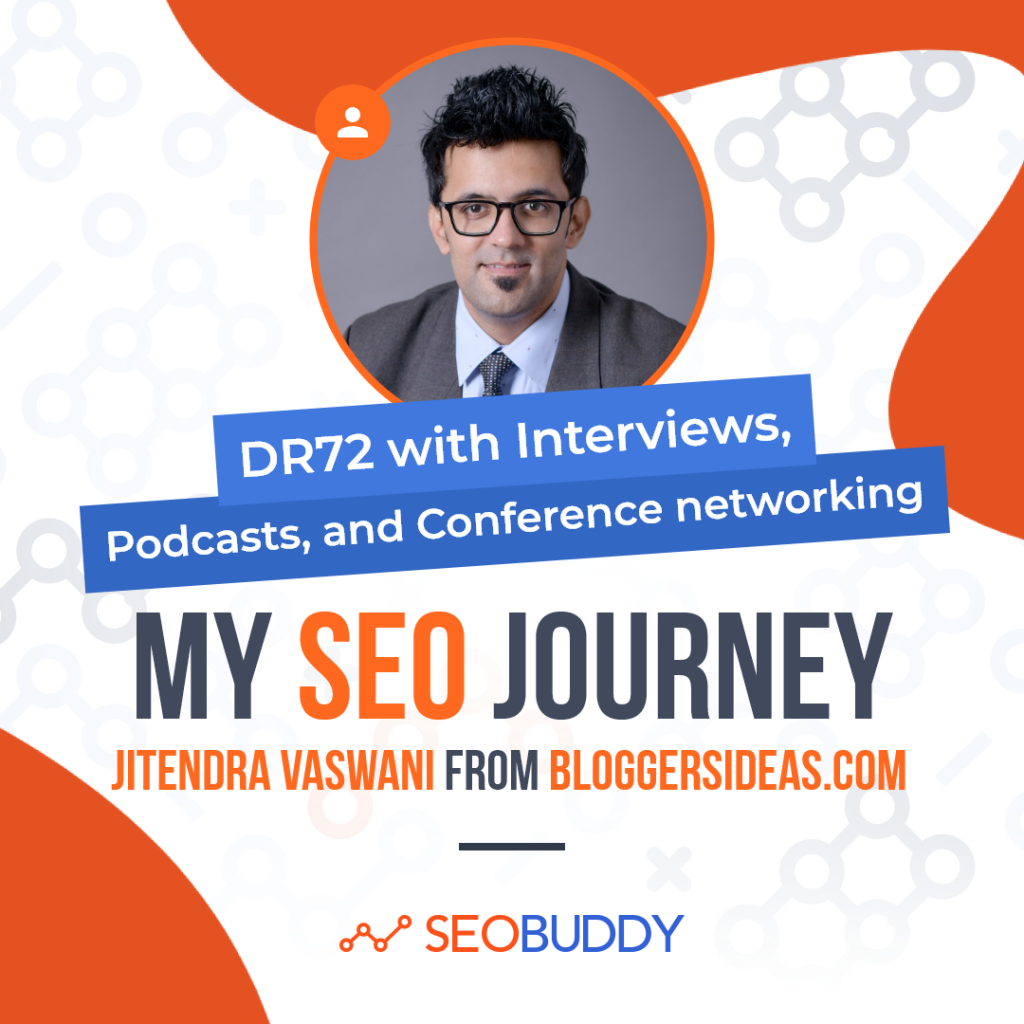 BloggersIdeas aims to help digital entrepreneurs start an online business. Here, you'll learn how a small blog into a money-making machine & how you can earn 10k+ per month from affiliate marketing.
When I started my blog I never dreamt that I will make it so big but I created a huge impact in the digital marketing industry.

What is your go-to Content Strategy?
My content strategy for this blog is to keep taking interviews of top-notch people from your industry.
This way you will keep getting traffic and engagement from your industry experts.
I tested this strategy and it has worked well for my blog.
I did focus on these 3 best social channels: Facebook, Linkedin & Twitter, these 3 still are my primary channels for marketing my business. I am promoting my content, interviews on these social channels mostly.
If you see my blog, I interviewed a lot of digital marketing experts like Zac Johnson, Neil Patel, Ann Smarty, Rand Fishkin & many more, I shared their interviews on these social platforms to get attention from my target folks.
Whenever I interview an influencer from my industry, I always ask them to share the interview with their audience, no matter if you're doing a video/podcast or a Guest Blog, make sure you produce high-quality content so they feel like sharing it with their audience.
So far whenever I asked the guest who I interview they are happy to share with their audience.
If you are creating a great piece of content you need to share it with your audience on the social platform you engaged on. Share debates, interviews & podcasts, this way you will get engagement & interact with your targeted customers.
Also, my traffic is now 90% organic and I never did any paid traffic when I started my journey because I didn't have much money at that time. I started this blog with an investment of $50 and this $50 investment is now worth millions of dollars as I am doing affiliate marketing & making money through a lot of affiliate programs currently.
My biggest failure in content strategy would be hiring bad content writers, yes I hired few bad writers and my content was criticised and I learned that hiring bad resource can cost your brand lot of money.
This is my current blog stats in 2021 of last 3 months, I am sure this will inspire many people to work hard and stay determined in SEO.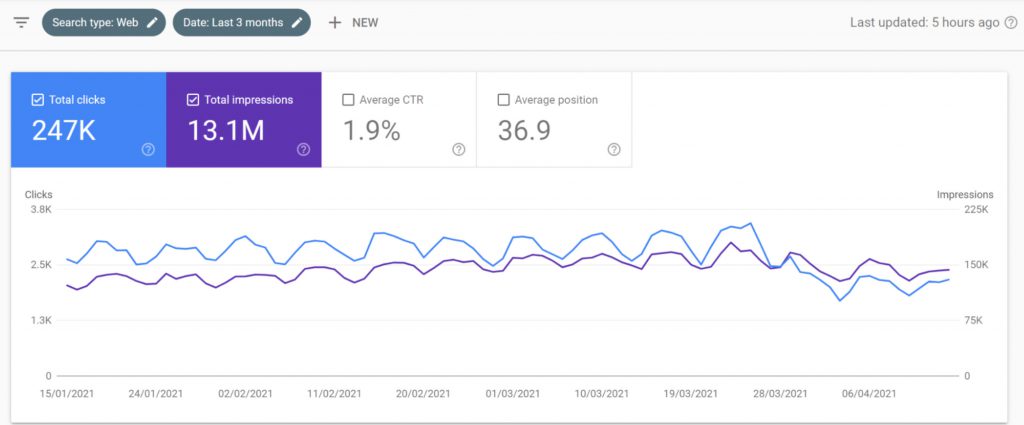 How you tackle long tail keywords before aiming for the kingmaker keyword?
I do use long-tail keywords as a part of my SEO strategy because ranking for competitive terms is not that easy and you need to incorporate long-tail keywords in your SEO.
I use tools like Ahrefs, Google Related Search, and Long Tail Pro to find out keywords that are money-making and have a buying intent.
If you see my blog I have a lot of keywords that are long-tail and ranking well in Google top positions. For example, if you search for "Adplexity Review 2021", my blog is taking featured snippets in Google USA.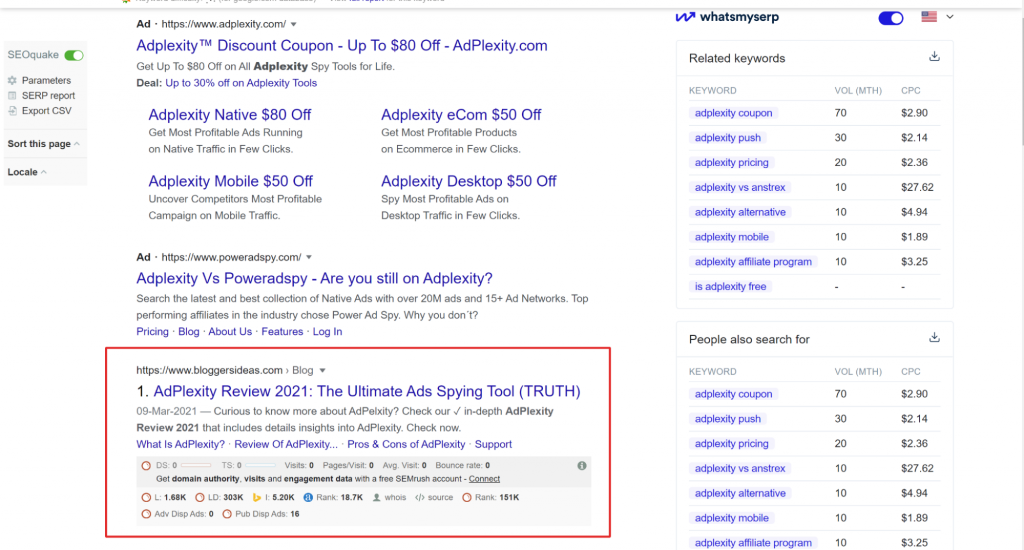 I always ask my team to include long-tail & LSI keywords in the content so we have greater chances to rank and make more conversions from our content.
What's your favorite Link Building Strategy?
My favorite link building strategy is still getting backlinks through interviews & Podcast.
I do interviews with a lot of marketing experts and I ask them to interview me on their blogs, this way I make backlinks and it creates a win-win situation for everyone.
Also I use conference strategy to make backlinks, as many digital marketing conference keeps happening in a year, my team reach out tot these conference & events organizers and ask them for the backlinks, in return I promote their event on my blog. This way I build backlinks through conferences. 
So whenever you are building backlinks for your websites, make sure that you use these 2 strategies, because they are organic, and this way you are enhancing traffic.
Although there are 100's of backlinks strategy but I use these two the most.
You can surely link building strategy like outreaching webmasters for asking backlinks for your best content and also broken link building strategy works well.
My biggest failure in link building I would say is trying to getting backlinks from directories & forums, I think these two backlink strategies have failed for me. I didn't get huge benefits from them.
Any tips on hiring SEO Specialists?
When I hire an SEO employee I always look for the references from my team.
I build a 20 people team only on basis of strong references. I always inform my team member that I have a position for XYZ position, so they always refer me to the best people.
I do interview and if I like that person I hire instantly.
This is the best way to build a team and this has helped me to scale my business to 6 figure yearly profits.
One of my employees recently I hired through a team reference helped me to achieve $30k in 2 years from a single affiliate program. Here is the Teachable earning screenshot I am sharing so your audience can see that.

Can you disclose some challenges you're still facing today?
To be honest, sometimes handling team expectations is a big challenge, currently, my team size is 20+ and to get the best out of your team you always need to listen to their problems and give them the best solution.
Sometimes I am not able to understand their situation and they expect me to understand, as an entrepreneur, I cannot make everyone happy in my team. I have to run a business and meet my expenses by being a little selfish, You have to be selfish when it comes to business.
Having right balance of emotional intelligence is very important for an entrepreneur.
What are your favorite resource, blog, influencer, to learn new SEO Tips?
These are my favorite blogs to learn about SEO and digital marketing updates:
These are my top two favorite influencers from which I am learning SEO & how to stay motivated while doing business. Because keeping yourself motivated and firm in rough situation is very crucial.
Neil Patel: He is one of my favorite go-to guys for learning SEO and he is running an awesome blog for sharing all his knowledge related to digital marketing & SEO. His blog is a must-read for newbies who are entering into the SEO world.
Gary Vaynerchuk: He is one of my favorite guys when it comes to hustling, I learned the hustling and never-give-up attitude from Gary Vee. He taught me why you should not give up in life & don't give a fuck about other people's opinions.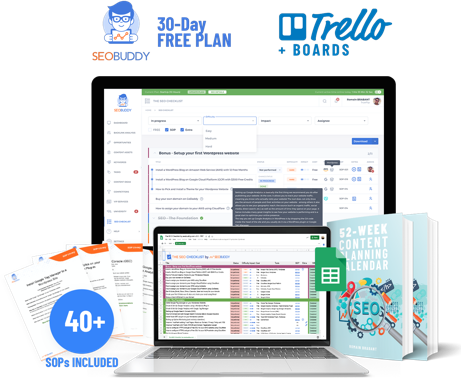 There's more…
Now it's time to discover the other 102 steps that will get more organic traffic flowing to your website. Get the SEO Checklist here.
Want to get a sneak peek of what it looks like?
Enter your email and get a free demo version of the SEO Checklist.
Finally, what are our favorite SEO tools?
My tools of the trade for my business are listed below and without these tools, my business would be incomplete:
Ahrefs: One of my fav tool for my SEO research and backlinks reverse engineering.
Slack: I used this tool for communicating with my team.
Copyscape: This tool is a lifesaver, as I have 30+ blogs and I have 5 content writer teams so I need to check the content plagiarism every day.
Yesware: Yesware is a Chrome extension and I used it for email tracking, reminders, and sending automated emails to my clients who didn't reply to my emails. This tool is super important for my emails.