My SEO Journey: Mitch Russo from clientfol.io – SEO can't be forced, the old days of trickery are gone
My SEO Journey is a series where entrepreneurs and Indie makers share their honest SEO Journey filled with failure and success, and most importantly, proven results. Episode #125 features Mitch Russo from ClientFol.io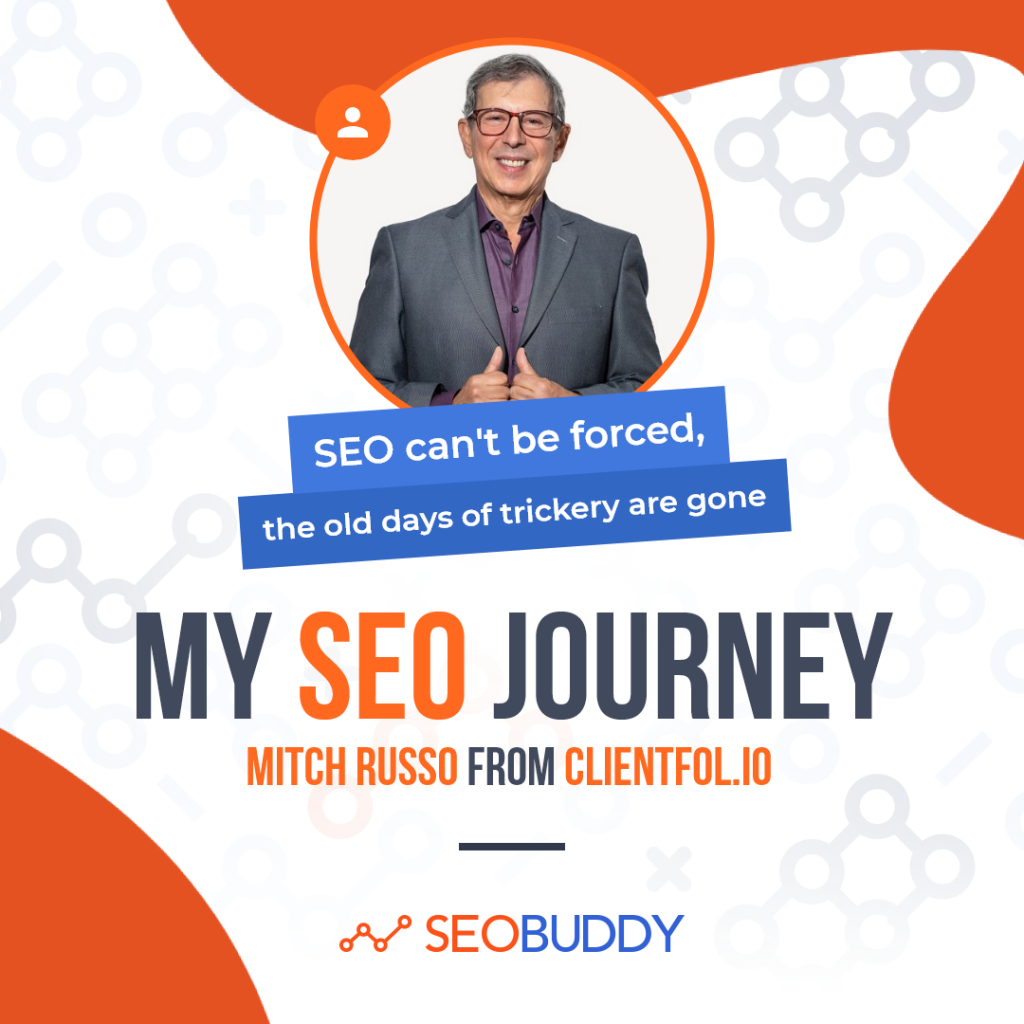 I serve coaches, coaching organizations, and consultants with my powerful SaaS platform called ClientFol.io, which streamlines the entire business of running a coaching business. I continue to build certification programs for my clients based on the processes described in my second book: Power Tribes and run a vibrant coaching business.
"My goal is to empower the accomplished coach, having poured your heart and soul into building something extraordinary! I provide a simple process and system to scale without financial anxiety so you reclaim your precious time!"
What's your backstory and how did you come up with the idea?
The idea to create Timeslips Corp came from my need to track time and report it to the IRS to justify my deduction of a personal computer as a business expense. But, after my partner and I spent six months building, testing, documenting, and producing that first product, the IRS ruled that reporting was no longer required. We were out of business the first day we showed up after quitting our jobs to begin building our own little company.
That was a blessing because we came up with a better idea that same day; tracking time for professionals; lawyers, accountants, etc., which was a much bigger market. So we went back into research and development and spent three months modifying the system to work in a new and better way. That's when I started Timeslips Corp in 1985 with only a $5000 investment; I scaled that company to 250,000 customers, supporting 350 certified consultants, and then sold that company to Sage PLC for eight figures in 1994.
After my earn out, 4 yrs later, I started helping other CEOs do the same. I started a new company with Tony Robbins and Chet Holmes, Business Breakthroughs, International, which we scaled to nearly $30M before I exited.
Working with CEOs and business owners, I regularly receive testimonials like this: https://mitchrusso.com/appreciations-kind-words-testimonials/ for our work together.
Working with coaches, trainers, consultants, and mastermind leaders inspires me every day to over-deliver on what I promise and help thousands through my software, books, podcasts, and speaking events, which I love to do.
Since launch, what has worked to attract more organic traffic?
SEO can't be forced. The old days of trickery are gone. Solid, consistent content delivery and keyword research are the most critical ways SEO can significantly impact our work.
Podcasting has dramatically affected my rankings, with over 350 interviews and appearing on over 100 different podcasts as a guest in the last few years. A page like this: https://mitchrusso.com/podcasts/ on my authority site draws thousands of clicks and leads to prospects making contact. But that alone is not enough.
I then engage through email with both my listeners and my guests to share my knowledge and invite inquiry into my work. Additionally, I run monthly webinars and appear in challenges and summits run by others to increase my visibility and help others learn what I've acquired through years of work.
In addition, I have built pages on Podcasting directories, created joint ventures with others in my market, and issued press releases regularly to expand my reach further. I have made a free download that will help anyone do the same: https://ProfitStackingSecrets.com, downloaded thousands of times.
All my previous clients hear from me regularly when I have new services or create new content.
I recently produced a new white paper on how to scale a coaching organization, which can be found here: https://ProfitStackingSecrets.com.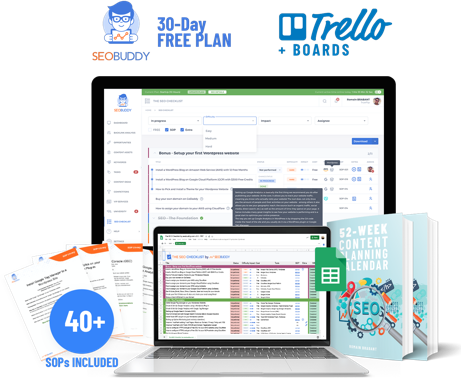 There's more…
Now it's time to discover the other 102 steps that will get more organic traffic flowing to your website. Get the SEO Checklist here.
Want to get a sneak peek of what it looks like?
Enter your email and get a free demo version of the SEO Checklist.
Have you learned anything particularly helpful in your SEO Journey?
My biggest mistake was thinking that SEO would work IMMEDIATELY. Actually… it took longer than I wanted, but sticking to my strategy was the best move I made.
After 9 months of steady increases in organic traffic, I noticed a dramatic change, my organic traffic dropped like a stone, there was a Google update and that screwed me, along with many of my contemporaries.
Back to work, making some adjustments and slowly but surely climbing again.
Here's what seems to work consistently; Constant, scheduled posts on both my blog and new interviews published weekly. This has been the greatest system of consistent growth over the years.
What SEO tools do you use for your business?
I work with several plugins that help rank keywords, but my greatest tool is Google itself, finding keywords in my market and then using ChatGPT to create content. Nothing else; I like to keep it simple.
I like Diib.com as a source of information for my own stats and for strategies that can be deployed easily.
I am not a big fan of link-building, which has hurt my ratings in the past.
Instead, I prefer to guest post, share content, and appear on other platforms with a backlink.
What's the next step in your SEO Journey?
While I have covered the bases of content creation, sharing and publishing, I know there is more I an do. I have recently added an SEO specialist to my team and love some of the innovative ideas they have been promoting.
I also think that ChatGPT is great for content, in the future, the search engines will start to discount automated content creation and instead rank video and audio higher, which is why we have always recorded all our shows with both audio and video.