My SEO Journey [Pro Edition]: Tony Hardy from canny-creative.com – The blog is our biggest growth channel, wish we'd gone harder on the blog faster and for longer
My SEO Journey [PRO Edition] is a series where professionals of the SEO Industry, Digital Marketing, or Web Design, share their honest SEO Journey filled with failure and success, and most importantly proven results. Episode #62 features Tony Hardy from Canny Creative.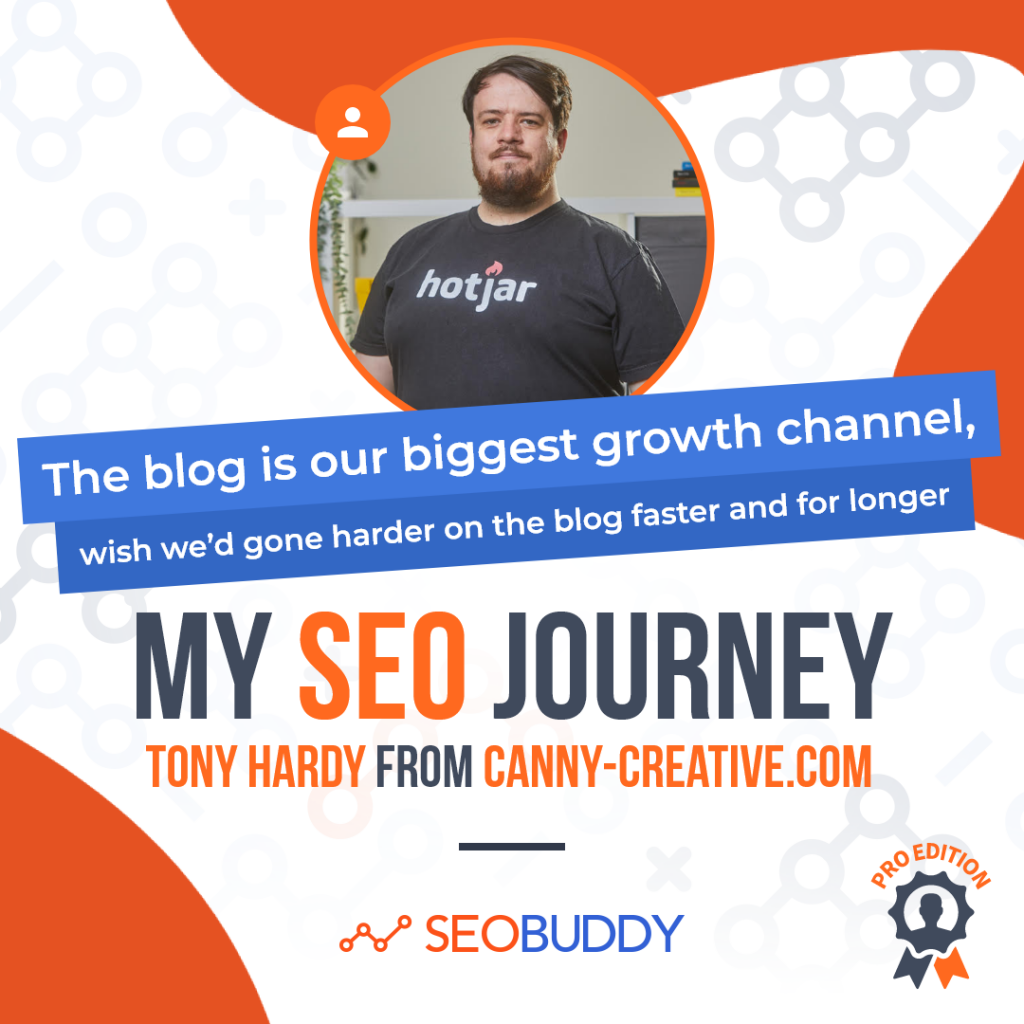 Hi, I'm Tony Hardy, Founder, and Director of Canny Creative – a branding, web design, and content marketing agency, based in the North East of England.
We work with companies around the world to help them drive real business results and grow. We connect brands to their customers, create high-performing, growth-driven websites, and help attract and engage their audience.
I'm not one for big mission statements, but I'm a firm believer that if you're investing in your brand or digital presence, then you should be making a return on that investment. We help our clients avoid pouring money down the drain, and invest in the areas that are going to matter most to them.
What's your backstory and how did you come up with the idea?
I always wanted to run an agency. It just appealed to me from being young. Traveling, seeing clients all over the world, awesome office spaces, working with great brands and people from every corner of the planet.
What wasn't to like?
The idea isn't anything new. Agencies have existed for years. But we wanted to attack it from a new angle.
I started Canny Creative straight out of University. Common industry knowledge (or just common sense really) dictates that you can't just go launching an agency without any experience.
But;
I've never been one for doing things the traditional way. And I knew I could. And, I knew by doing it without any preconceived notions of how agencies should and shouldn't function, I could be guided by our clients, and design our approach around them.
So that's exactly what I did.
Since launch, what has worked to attract more organic traffic?
We've spent absolutely nothing on marketing, except time. And yes, time is a valuable commodity, but I'd rather invest time into things experimenting, than money, to find something doesn't work particularly well.

So, where've we invested our time;
Creating regular blog content, we've tried several different approaches:


Posting short posts daily
Posting weekly
Posting fortnightly
Posting twice a week
And soon, we're experimenting with long form posts, once a day
We've also spent a lot of time creating video content on YouTube
Finally, we've leaned hard into the partnership approach, and growing our current client accounts
Lead generation is one of my favourite topics. In business, I love nothing more than attracting a new lead, having a great conversation, and turning that prospect into a client.
Our blog first and foremost has been our main route to market. We've shared thoughts on all of our service areas, and it's won us clients all around the world.
Our most popular posts are far and away our brief template series, like this post about design briefs.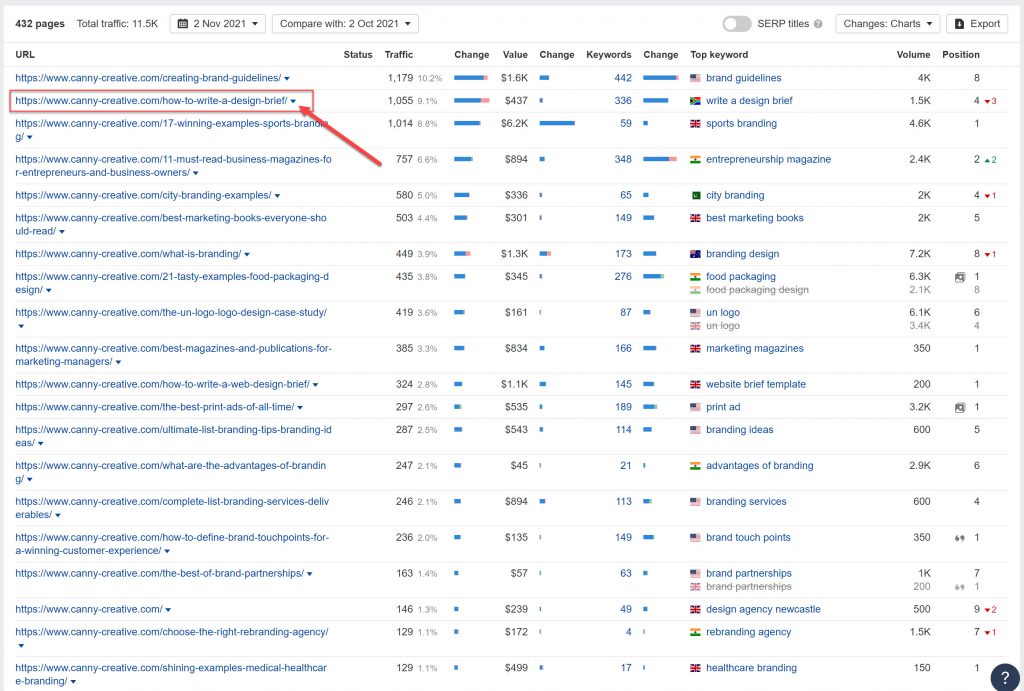 We cover our services, types of people we serve, the sectors we work with, and the locations we work in pretty in-depth. That combined with long form (3000 words plus) posts bring us around 1500 visits to our site on a daily basis, so that's where most of our leads come from.
Our blog posts feature Content Upgrades and relevant downloadables, so we're moving people from the blog to getting a free download, to joining our email list, and engaging with us that way.
Sometimes people reach out straight away, other times it takes a little while.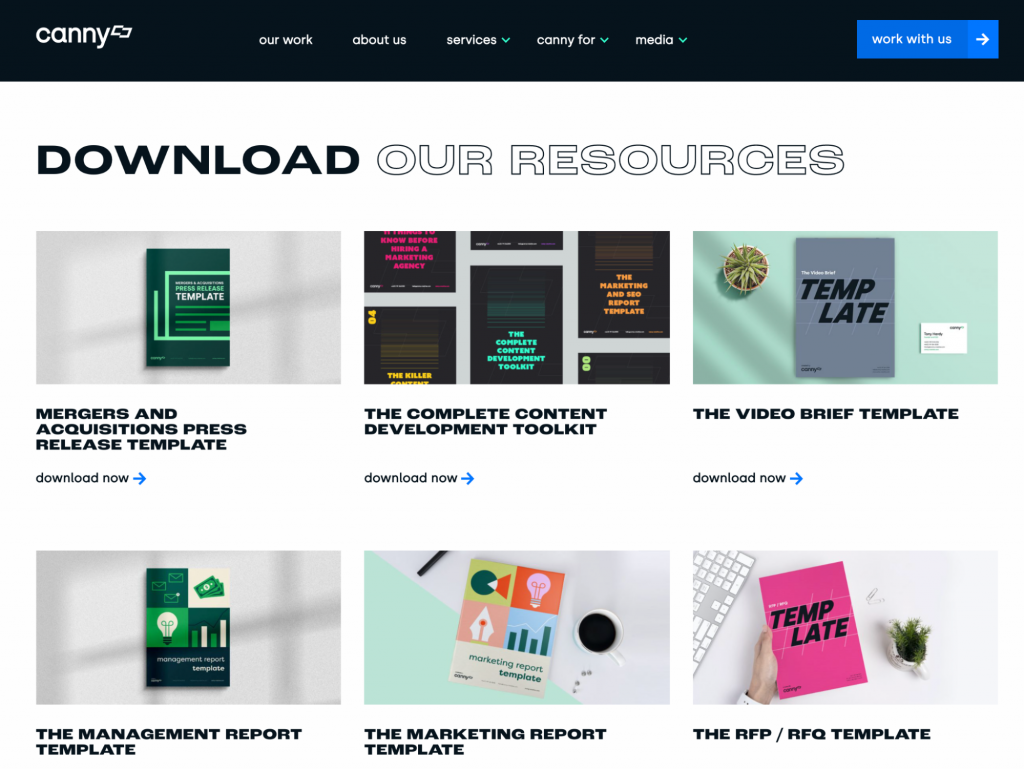 Video is less trackable, but we publish new YouTube content 2 to 3 times a week. And, when we have new sales conversations or meet new people, they've always seen it! They reference things that we vlog about or talk about in our latest episode – so that's always great to hear.
And finally, forall new leads are great, they're a much harder sell than working with existing clients, who already know, like, and trust you. So periodically, we put together new plans and new ideas and take them out to clients to see if we can sell in something beneficial to them.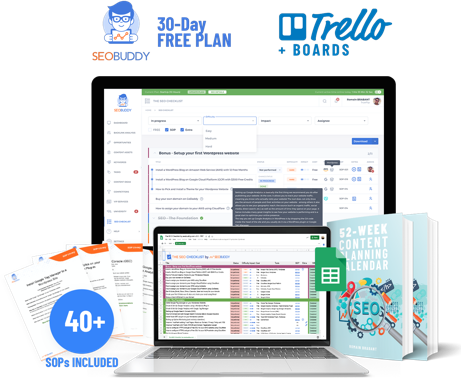 There's more…
Now it's time to discover the other 102 steps that will get more organic traffic flowing to your website. Get the SEO Checklist here.
Want to get a sneak peek of what it looks like?
Enter your email and get a free demo version of the SEO Checklist.
Have you learned anything particularly helpful in your SEO Journey?
I honestly wish we'd gone harder on the blog faster and for longer. The blog is our biggest growth channel, but it took me 3 years to finally hire someone to manage that full time.
And since doing that, we've grown more and more.
If I'd had done that a few years sooner, we'd have accelerated growth quicker (especially given we were in "The Golden Age" of blogging!)
However, since bringing that resource in, it's been a godsend!
And now we have 2 full-time writers working to create our content.
We had a good bit of luck in that our blog, early days, attracted a client in Japan. We were invited out there and worked on a super exciting skincare project out there. That was big news for a tiny little agency (still working from a bedroom in Newcastle!)

But making big bold decisions, to go out to Japan and work out there, to embrace that these things can happen – has helped get us to where we are now.
Sometimes I think we're stupid.
We were invited out to London, Belfast, the USA, Canada – all to talk about doing some work together. Where most others would "Zoom" in, we flew out. Then we won the work.
It probably makes no sense from a fiscal standpoint, but hey, I'm not one to complain when we're getting results!
What SEO tools do you use for your business?
We don't actually use many SEO tools outside of AHREFs.
For us, AHREF'S is the fountain of all knowledge, and it's pretty much all we use. We use it for keyword research, planning articles, researching competitors, finding opportunities, and more.
We offer these services up to our clients too, so our investment in AHREFs pays dividends when working on client projects.
Outside of that, we use standard agency-type software; Slack, Zoom, Monday.com, Toggl.
But nothing else from an SEO perspective!

Oh god. I didn't think we're any good at link building, but that screenshot says otherwise!
We don't do anything specific, to build links. We just create content and judging by this, people are finding it super valuable. One thing that we maybe do that helps, is create custom graphics for our posts.
They then get used and linked to, or earn us a link back – I've seen that happen a few times.
But, as we're still a small team, we have the content creation down, but the distribution and marketing of our own content is a bit of a sore spot! We really need to be doing more of it.
Currently, the only type of active link building we're doing is when we get asked to write a post elsewhere. Outside of that, we do nothing at all!
I know – that's super lazy, but it's a case of the cobbler's shoes. Too busy doing stuff for everyone else to do it for ourselves!
What have been the most influential books, podcasts, or other resources?
I don't read a lot. I probably manage 2 books a year at the most.
But, I absolutely LOVE "Content Machine" by Dan Norris.
It's singlehandedly the only book I've read and thought "My God, it's like I've written a book. I'm peering into my own soul." Everything he shares in that book is exactly how we view content marketing and SEO at Canny. I ask all of our new marketers to read it too. I've read it 3 or 4 times, just can't get enough of it!
Outside of books, I watch a lot of GaryVee online. I just like his raw energy and unfiltered approach to life and business. Although, I prefer his tactical stuff to his motivational.
And recently, I've been enjoying "How to Win" – a podcast by Peep Laja (of CXL fame) on my drive's into work. I just wish there was a daily episode rather than a weekly one!
What's the next step in your SEO Journey?
We really do need to see the marketing side of our "content marketing" improve.
That's a huge thing for the back end of 2021 and into 2022.
We're also going to double down on auditing our content and making sure we're only serving up the stuff that's bringing real value.
Webinars have been on our radar for a while, so I'd presume we're going to jump into that at some point. And our email funnels and automation need work too!
It's really a never-ending process haha.
We get to the end of one thing and then jump straight into the next.
By the time it's done, we have to start all over again!
We actually keep a list called "The Big Unlimited Budget Wishlist" – that when we have time to look at new strategies, we evaluate, run through, and make plans from.
If you don't do this, you lose good ideas and they'll never see the light of day.
Happy to share that here 🙂
Where can we go to learn more?
We're available in all of the standard places;
And I'd love to connect with people personally on my own Twitter too (@trhrdy)!