My SEO Journey: Alex Safavinia from kasradesign.com – Always research well before hiring an SEO company
My SEO Journey is a series where entrepreneurs and Indie makers share their honest SEO Journey filled with failure and success, and most importantly proven results. Episode #76 features Alex Safavinia from Kasra Design.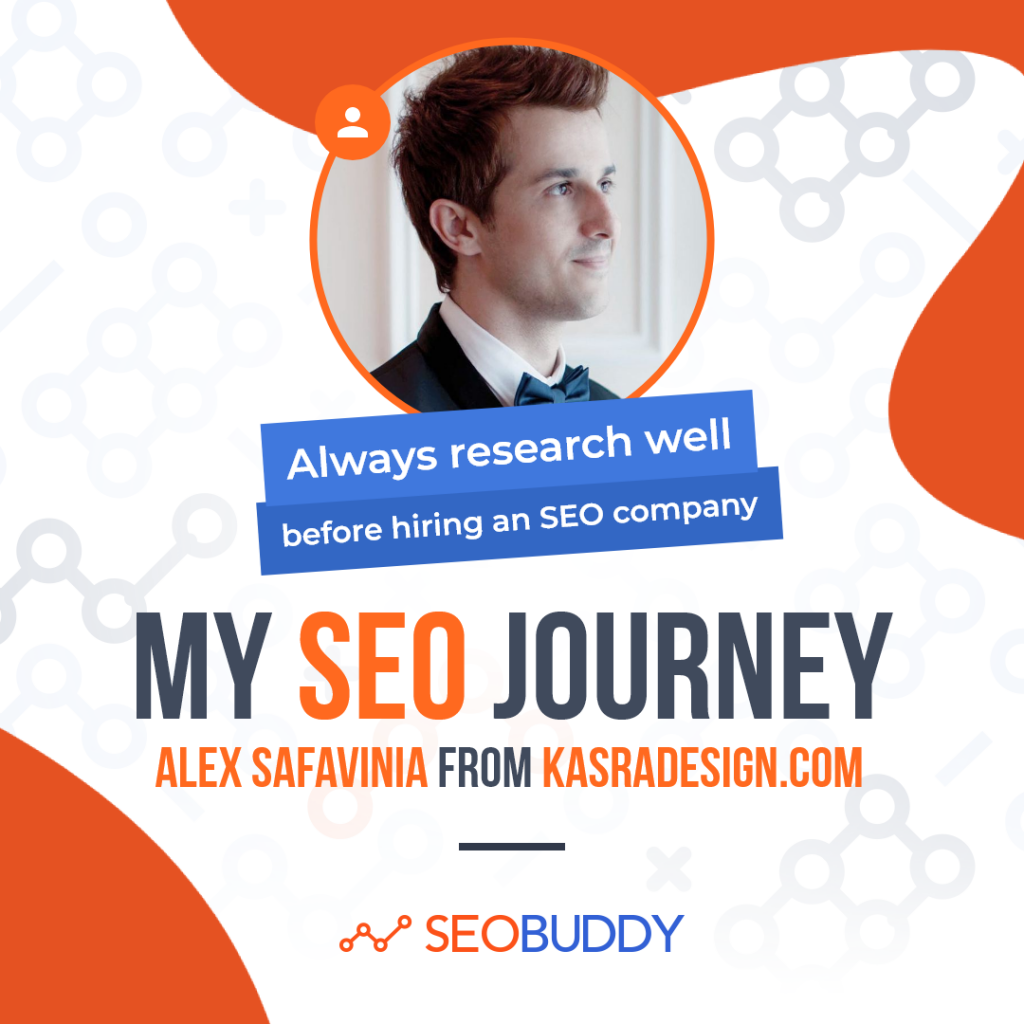 My name is Alex Safavinia, the CEO and Creative Director at Explainer Videoly Pte. Ltd. (Kasra Design™).
We produce premium custom explainer videos for brands and organizations worldwide. Our clients include Shell, VISA, PepsiCo, IATA, Commonwealth Bank, Intel, Ogilvy & Mather, Panasonic and Tokio Marine.
What's your backstory and how did you come up with the idea?
After graduating from university in Creative Multimedia, I started working in a motion graphics production company for a while before I began working as a freelance motion graphics designer in 2006. It was the very beginning of the era where online commercials were taking a foothold in businesses.
People were starting to appreciate the online impact these commercials brought to their businesses. I started to notice a high demand in animated videos and soon, I was overwhelmed with enquiries.
This led me to hire part time and full time help to keep up with the deadlines. Once I gathered enough funds, we moved to a permanent office and things just snowballed from there. We registered an animation company and acquired more clients, larger clients and long-term contracts.
Along the way, we won multiple award titles such as Best Animation from the Los Angeles Animation Festival 2018, Gold Award from the Indigo Design Awards 2020 and so on.
Since launch, what has worked to attract more organic traffic?

I'd say Social Networks and SEO. Many of our leads come from video sharing sites like Youtube and Vimeo. We have over 600 videos on these sites with some ranking quite high in search results when people search for our services such as 3D animation production and explainer video etc.
As for the SEO, I was aware of its importance since day one because all the enquiries were coming through our website from all over the world. So, there was no other way to get to know these prospects other than search engines. And the way to do that was through SEO and getting our website to the first page for the services that we were offering.
This is before there was a Google penalty or anything like that. The SEO company that we hired was buying thousands of low quality links and we were enjoying our first page rankings.
Then as you might know the Penguin update and many other Google algorithms came to play and our Google ranking got hit pretty bad. We had to scramble quickly and find a solution. We hired a new SEO company to clean up the mess the previous company made (e.g Disavow) and practically started from the scratch to build natural high-quality links.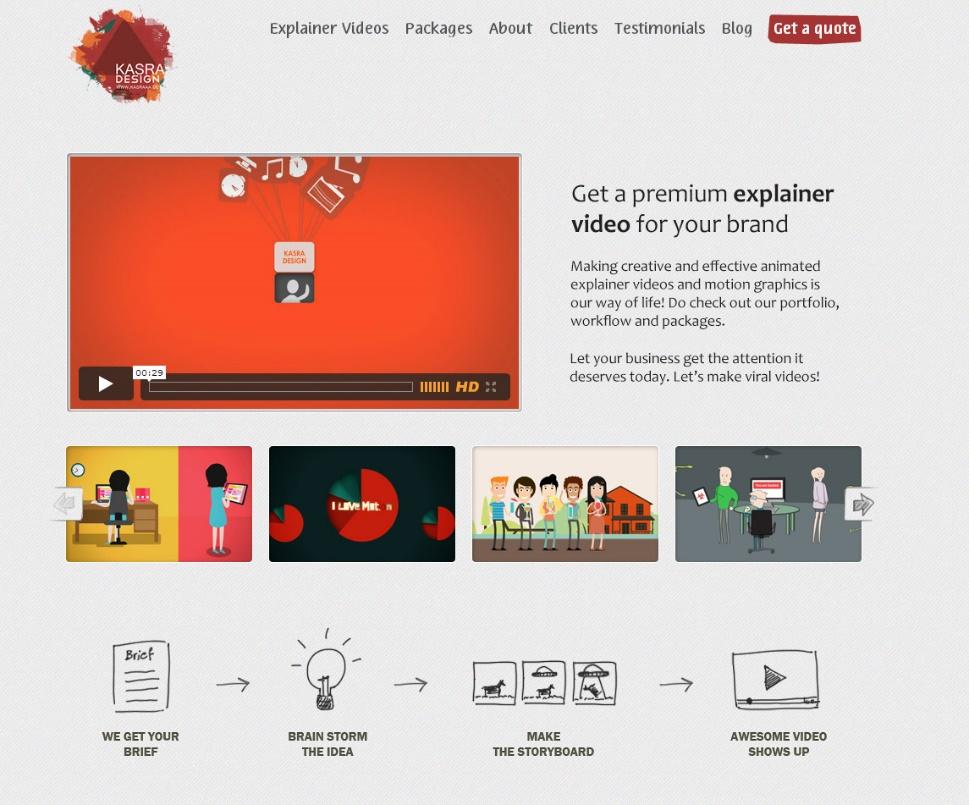 We re-designed our website and improved its structure to be more SEO friendly, created high-quality content on our blog and relevant company profiles on the Net.
As you can see, we've done a complete rebranding and logo upgrade as well.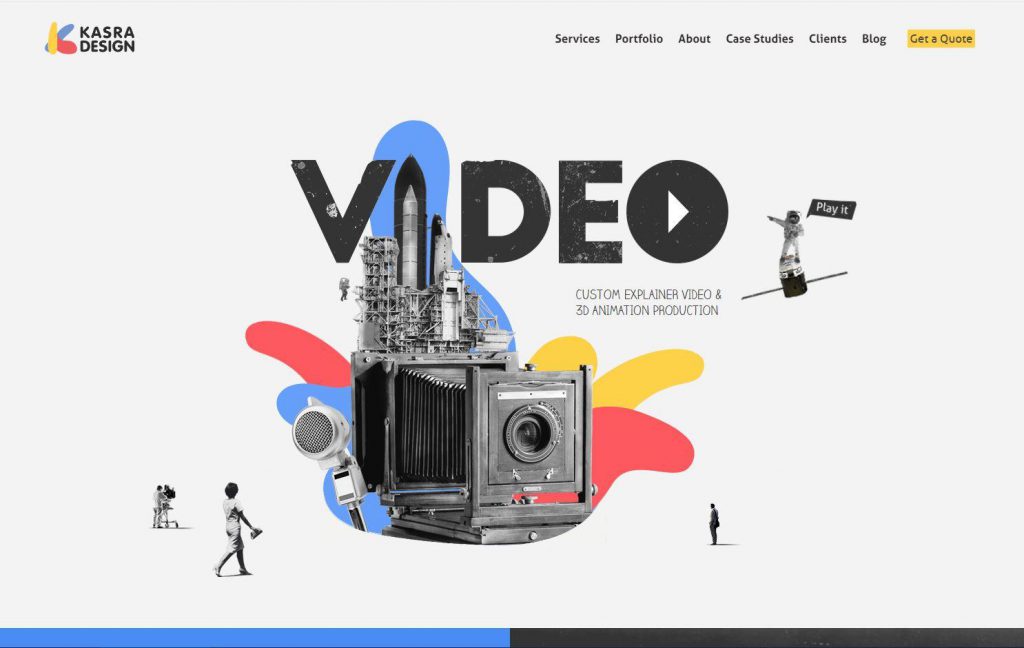 We target highly searched keywords related to our business. For example 10 contents related to one keyword. Then move on to the next one. Our goal is to make content that helps the reader rather than just repeating the keyword throughout. Google is getting much better in distinguishing these types of articles and rewards them accordingly.
We are a video production company, so every month there are new videos being added to our social media channels which cover the video marketing part of the strategy.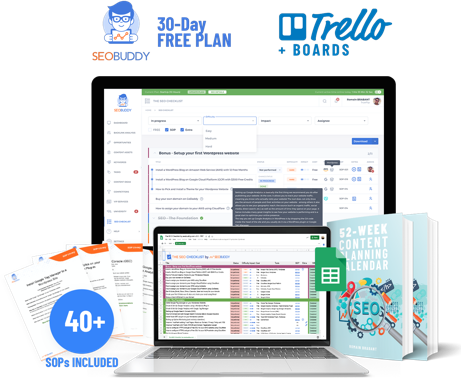 There's more…
Now it's time to discover the other 102 steps that will get more organic traffic flowing to your website. Get the SEO Checklist here.
Want to get a sneak peek of what it looks like?
Enter your email and get a free demo version of the SEO Checklist.
Have you learned anything particularly helpful in your SEO Journey?
I'd say being patient in SEO is very important. Nothing comes easy in the SEO world. If it is a quick solution, it will be short lived. And worse, it might make you end up in a far worse situation.
Always research well before hiring an SEO company. Ask for details and if they are reluctant to provide and explain their methods, consider it a big red flag.
I always thought that SEO is generally overpriced. But after seeing the result and the progress we made throughout our SEO journey, I believe it is worth every penny (if spent in the right direction). So, my advice is that we should not be stingy when it comes to SEO.
Instead focus on your research in finding the right team.
Is there any stuff you don't outsource for SEO and believe should be kept in-house?

We have experienced copywriters that do our content. We find this more cost-effective and suitable in terms of the quality that we are looking for.
We hired agencies to do our content before and we were not very happy with the results.
What SEO tools do you use for your business?
Currently we use Wincher for rank tracking. I believe our SEO team used Semrush and all the tools that come with it to diagnose some of the issues with our website.

Since last year we focus on creating high quality articles and submit them as guest posts to reputable websites.
While it is a rather difficult method, it is highly rewarding. So, no matter how many times these websites ask us to change the article or how many times we have to re-submit new articles, we will do it.
Other than that, we submit our artwork to relevant creative websites and once in a while, they get featured with a valuable backlink to our website.
Sponsored articles from high Trustflow websites are also another way that we acquire links but we are starting to rely less on this type of links.
What have been the most influential books, podcasts, or other resources?
I follow MOZ and SEO Journal to learn about the latest updates and solutions in the SEO world. So, I can say most of my knowledge in this field is coming from these sites.
What's the next step in your SEO Journey?
SEO is a constant battle. You have to adapt and change quickly.
I'd like to focus on improving our website's Trust factor. As you know it not an easy task and great efforts must be made to get high trust signals from well-known publications and so on.
We would like to continue stronger than before in getting our articles published on more reputable publications through guest posting.

Another thing is that we'd like to create more tutorials to bring more visitors to our Youtube channel and blog. We've seen a good response with our previous tutorials, so I believe it is an effort in the right direction.
Where can we go to learn more?
https://www.kasradesign.com
https://www.instagram.com/kasradesign
https://www.youtube.com/kasradesign