My SEO Journey: Louise Corscadden from conductscience.com – Providing high-quality and well-researched content to your target audience is critical
My SEO Journey is a series where entrepreneurs and Indie makers share their honest SEO Journey filled with failure and success, and most importantly proven results. Episode #61 features Louise Corscadden from ConductScience.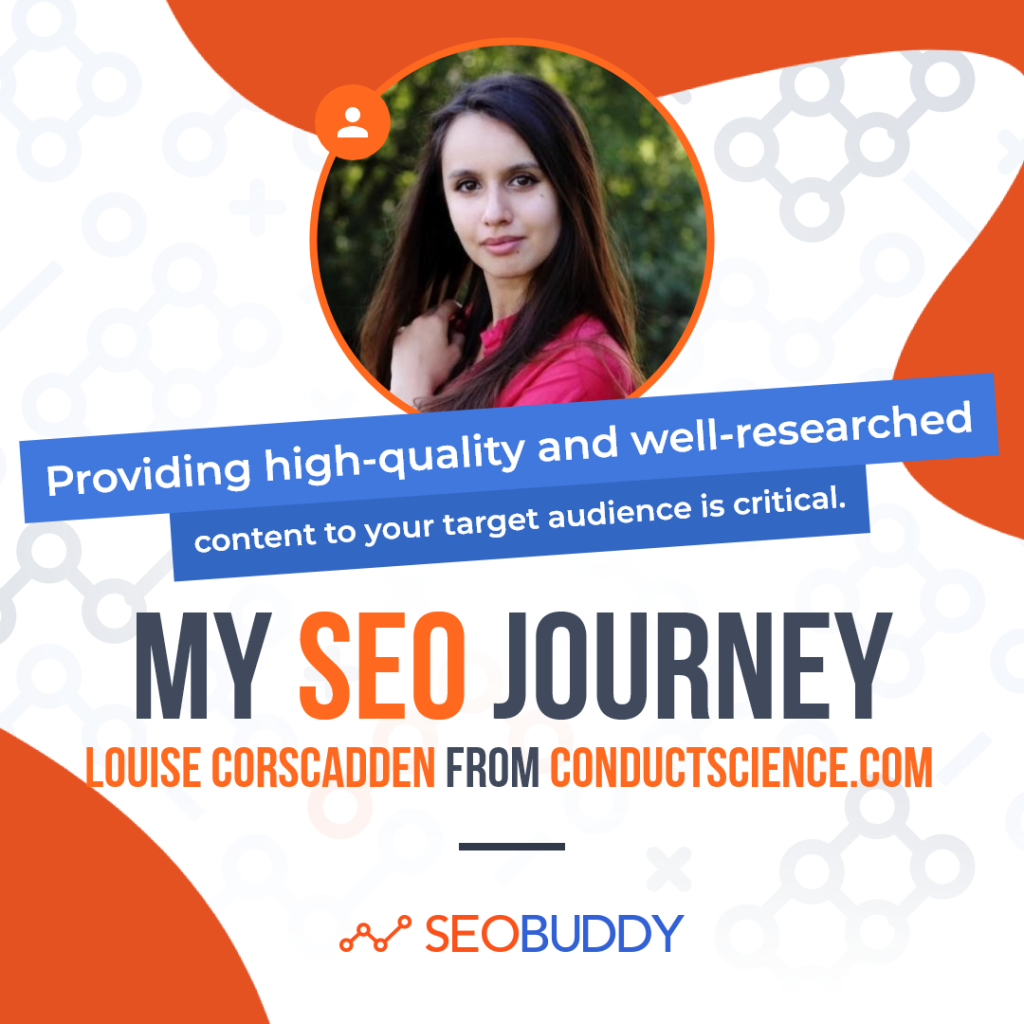 I'm Louise Corscadden, PhD, the Director of Science and Development for ConductScience.
We are a life science company that can be thought of as the "Etsy for science", a one-stop-shop for everything you need to conduct pre-clinical research, from items created by scientists for other scientists.
Our flagship products are our animal research mazes, both classic and automated models. We sell a maze for basically any model species and if we don't, we can make a custom maze for you.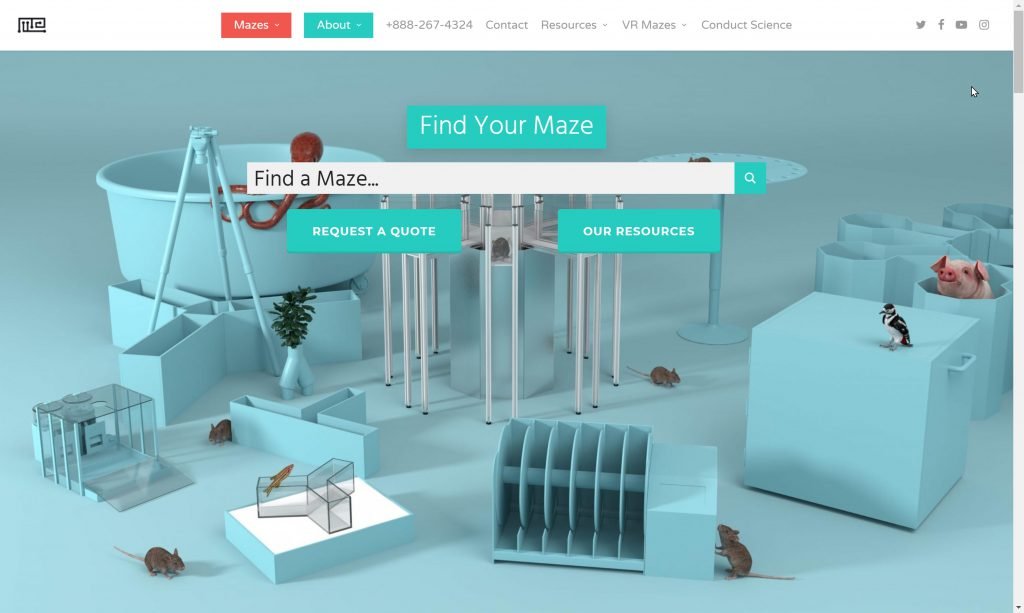 ConductScience is a scientific marketplace. From scientific equipment and custom research mazes to manuscript writing, data analysis, and technology transfer services, we support you through your research journey at every step. We also create virtual reality and digital health solutions for novel methodologies of research into patient cognition and neuroscience.
What's your backstory and how did you come up with the idea?
ConductScience first came to fruition in our founder's compact apartment during his emergency medicine residency. With a neurological research background, Dr. He knew that many academic institutions make their own research mazes using engineering departments and in-house workshops.
These shops were inefficient and didn't scale across institutions, so study replication using science apparatuses was difficult, making results hard to verify.
Seeing and realizing a gap in the market for higher fidelity and more uniform research mazes, our first company, MazeEngineers was born. MazeEngineers was funded in a completely bootstrapped fashion.
A few years later, ConductScience was born with the help of revenue created via MazeEngineers as a solution to making a one-stop-shop for all needs across the scientific research process, from services to talent, to statistical analysis, virtual reality, digital health development, and even customized drones
This is where I join the story. Coming from an exclusively scientific academic career background, I quickly learned the "ins and outs" of working for a start-up including the importance of digital technology and reference linking through domains and other social media strategies. I am now responsible for making sure that our backlinks are highly salient and tell a story about what we do as an organization.
In comparing my experiences in academia and in the start-up world, the importance of digital information is not well understood in academia overall despite the need for digital information to share interesting scientific results, advertise new projects, positions, and jobs, and funding within institutions.
I've learned that scientists don't have to be limited in their careers. I enjoy the creative element of my job in writing and creating artistic science deliverables and part of making sure my projects are seen and create an impact is by optimizing our digital presence to the pages where those projects are published.
Since launch, what has worked to attract more organic traffic?

Repeat customers and word-of-mouth were certainly a useful way to gain initial traction. Since then we have really put a lot of effort into optimizing our digital technology. Now, it's all about ensuring digital references to create citations to our hard work and to build our digital presence.
Our backlink profiles now have over 100k sources including Wikipedia, Mozilla, New York Times, GitHub, Harvard.edu, Business Insider, Nature, etc to ensure our content ranks organically whether that's organic search, paid PPC advertising, social media ads, or even advertising within digital content.
Providing high-quality and well-researched content to your target audience is critical.
Most of our educational efforts have been focused on this, and it has definitely helped increase our organic traffic. The most important aspect of increasing our organic traffic is creating an impact with our content, whether that be with our products or articles.
In fact, our website alone has garnered over 100 citations in the peer review literature, simply because our content is so authoritative and scientifically accurate.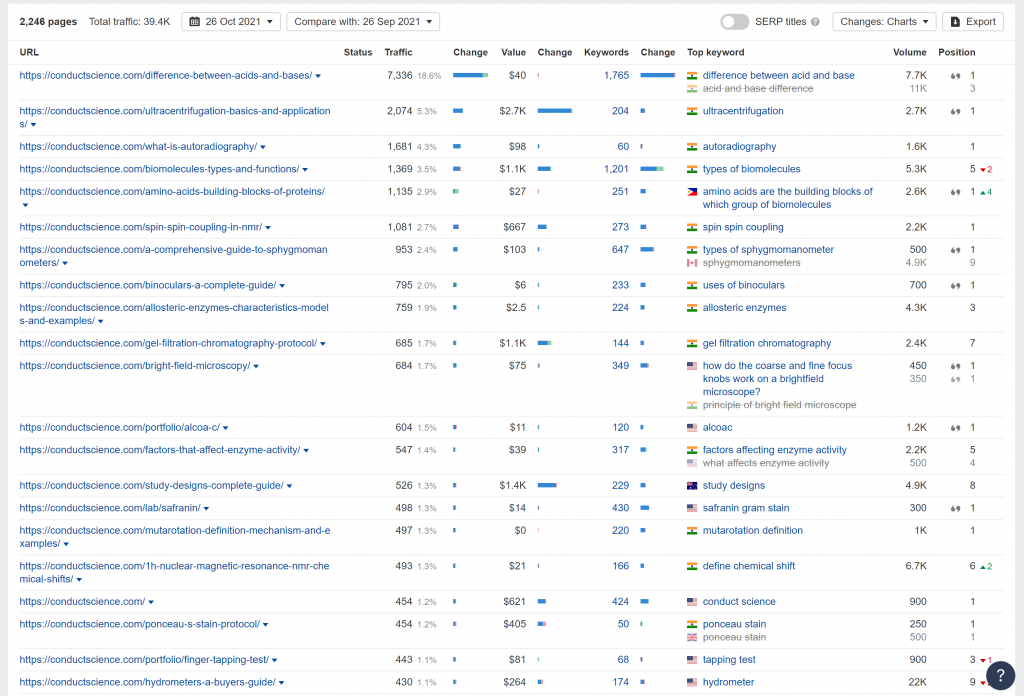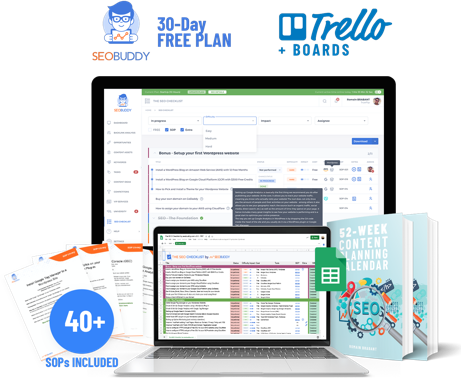 There's more…
Now it's time to discover the other 102 steps that will get more organic traffic flowing to your website. Get the SEO Checklist here.
Want to get a sneak peek of what it looks like?
Enter your email and get a free demo version of the SEO Checklist.
Have you learned anything particularly helpful in your SEO Journey?
As Google states: "content is king". It doesn't matter if you build hundreds of backlinks if your website is not up to the task. At ConductScience, we focus on on-page SEO first, once our website is optimized, we make sure quality content is constantly created and then move to off-page SEO.
Once you've covered your main keywords, you can try building content with "secondary keywords" which are keywords not directly related to your products/services but help solve the problems that users have while working as a scientist.
For example, if you are selling carpet cleaner solutions, you could create a blog post about other cleaning products such as vacuum cleaners, but then also describe why a clean household is critical to health and longevity.
For us, this would mean first building a product page, for example, one of our research maze products.
We create content for this page with keywords related to the maze, such as studies that can be conducted using this maze-like cognition or motor skills. We would then create a more general page about research mazes to study cognition or motor skills which could link to this product page and also has its own keywords.
We have an entire library of secondary keyword pages like this, we want to provide more than just products to scientists and researchers, many of our SEO optimized pages include:
1. Pages on how to easily review scientific literature.
2. Pages linking to our how-to videos and technique guides with infographics and other graphics.
We want to ensure that we provide not only resources about science itself, but to the scientists and their life. Science is a human endeavor, and it's about supporting the people who are creating science.
We ensure we are dedicating content and resources to help scientists get to the next stage of their career, whether it's grant writing, lifestyle, mentoring and support, or finding a community of like-minded scientists.
We heavily cite the scientific literature, and all content goes through multiple layers of peer review to ensure not only accuracy but saliency. It's why our content is not only accurate but highly cited, on par with any peer-reviewed scientific manuscript.
What SEO tools do you use for your business?
Alexa
Google Analytics
Google Webmaster Tools
Google Tag Manager
Google AdSense

At ConductScience, we have a methodology that we tend to use when we do link-building, it follows as:
We do organic work to ensure we have the right keywords and a broad number of these keywords to include on each page.
We tell a story using these keywords and provide a methodological flow of content and information on each page. For example, for products we state the use of the product, product specification, introduction and history of the product, training protocol for the product, literature review, data analytics using the product, strengths and weaknesses, and finally the summary.
Through this quality content  building method, we have a focused effort to drive value and provide good content to customers which means organic natural backlinks come our way. In science, citations and references are the main indicators of impact and so we focus on impact, and that naturally creates citations and references for us.
We provide value more than just the product to the customer by providing this content while also allowing us to build a good library of keywords per page for SEO optimization.
What have been the most influential books, podcasts, or other resources?
I recommend the following resources and podcasts for an easily accessible way to learn more about SEO optimization:
Search Engine Roundtable
Moz Blog
Moz Podcast
What's the next step in your SEO Journey?
We have recently redeveloped the website so we need to make sure everything is updated and optimized (404's, redirections, meta tags, etc.) so we are still in the process of optimization. We redeveloped the website to ensure we would be able to handle a future influx of traffic to the website from different sources and to provide new product and service offerings for our customers.
Our focus at this time is:
Internal search optimization.
Providing innovative value in our other scientific services to our customers such as our academic technology transfer service
Where can we go to learn more?
Follow us on:
Facebook at https://www.facebook.com/ConductScience
Instagram at https://www.instagram.com/ConductScience
Twitter at https://twitter.com/conductscience