My SEO Journey: Jennifer R Glass from bgsillc.com – Speaking for organizations is really important for relationships and business
My SEO Journey is a series where entrepreneurs and Indie makers share their honest SEO Journey filled with failure and success, and most importantly, proven results. Episode #134 features Jennifer R Glass from BGSI LLC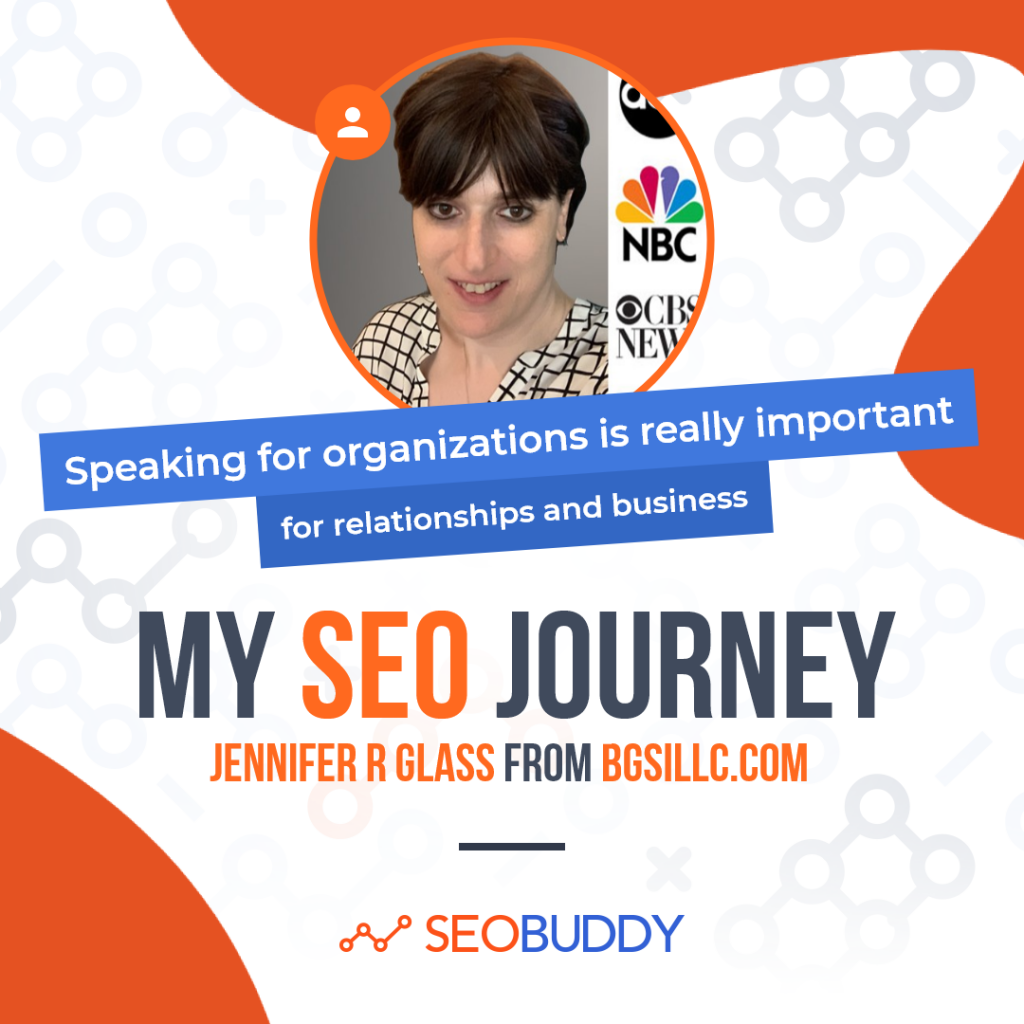 Jennifer R Glass is CEO at Business Growth Strategies International, LLC. BGSI started in 2018 after a rebrand and provides a robust and best-in-class solution for business owners looking to grow their business and revenues.
Ms. Glass is a frequent speaker and has her book series, "It's the Bottom Line That Matters" showing business owners how they can quickly grow their businesses with the tools, tactics and strategies she uses with her clients on a regular basis.
We are the only company to combine profit acceleration & business growth coaching coupled with smart payment processing services to help you use your credit card acceptance as an asset to your business rather than an expense, and marketing – video, digital and traditional. Additionally, we offer an ADA accessibility widget and web development and hosting to round out our offerings, all designed to help a business grow its bottom line.
The mission of BGSI is to significantly impact the communities we serve. We do that through working with small to medium sized businesses in helping them get more opportunities and revenues and thereby seeing them hiring more employees, having more earnings to donate more to the local organizations that depend on the help and so much more. What we want to see are stronger communities which, in turn, lead to stronger nations.
What's your backstory and how did you come up with the idea?
I started my business back in 2005 in the payment processing industry helping small businesses with their payment acceptance needs. What initially started out as a single-focused service company turned into much more and was eventually involved in web hosting and development, marketing services and coaching. I eventually made the move to focus more on the coaching as it allowed me to reach even more people at the earnings level that I needed to live on.
But, the coaching was not always what I had wanted – for me, personally, I have dreamed about being President of the United States one day and am currently in a race with my daughter to see which one of us will be there first! She's told me that she's going to use some of my ideas to help our communities if she's in first, but that's a whole other story!  The aha moment for me, in my coaching practice, was when I started seeing my clients doing more for their communities after experiencing the gains they were making with me. One client, in particular, started out as a solopreneur struggling to scale her music business.  After working with me, she ended up hiring three more teachers and scaled the practice by working with many more schools in the area.  By doing that, she helped others by giving them the part-time jobs they needed and helped more children experience music in programs that have been cut by districts and schools in the part due to budget concerns.
Since launch, what has worked to attract more organic traffic?
Over time, I have found that speaking for organizations is really important for relationships and business – I have been working with the Small Business Development Center for many years and am really close with the regional director here in Bergen County, New Jersey. But, I also have spoken for SCORE, the American Marketing Association, and many other organizations too.
I am firmly dedicated too in my volunteer causes outside of the speaking engagements. I'm in my 12th year as VP of my local Chamber of Commerce, I am a trustee of my local Crime Stoppers organization, I sit on many other boards and commissions because I believe that by giving back, I not only gain personally, but professionally too.
One of the best ways that I have found to grow my business is by being part of these boards as I get to meet other like-minded individuals, many of whom own their own businesses, and have an opportunity to speak with them and work with them to help them increase their respective businesses.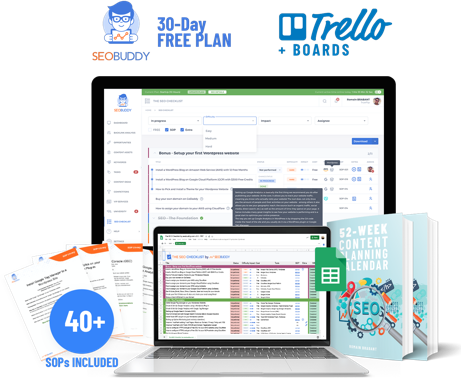 There's more…
Now it's time to discover the other 102 steps that will get more organic traffic flowing to your website. Get the SEO Checklist here.
Want to get a sneak peek of what it looks like?
Enter your email and get a free demo version of the SEO Checklist.
Have you learned anything particularly helpful in your SEO Journey?
The SEO journey is a funny one for me – while I know some of what it takes to rank a page on Google (and the other search engines too), I tend to work with specialists to make a lot happen. But, I've also invested in way too many apps (I'll thank Noah Kagan from AppSumo for that one!) because I've been trying to still do more on my own, but seem to not always remember which services or programs I already own.
But one thing that I learned is to keep up on what's happening in the industry, even if I'm not doing SEO directly, because I can impart that information to my clients and encourage them to do more. I currently work with an agency that white labels their SEO services and has produced incredible results for my clients in short terms.
What SEO tools do you use for your business?
Some of my favorite tools in business:
CRM: Go High Level – I like this system because of all of the bells and whistles you get for one flat monthly fee that you don't have to pay multiple subscriptions for anymore. Plus, it's GDPR compliant for those with an international client base like me
Booking platform: Book Like A Boss – I've been using this system to help me manage my calendar bookings since its early days so that I am not dealing with the back-and-forth of scheduling.
Some SEO tools:
https://www.seoptimer.com
https://hikeseo.co
https://seranking.com
I try to get PR links and guest blogging opportunities for link building for me and my clients.  Sometimes, it's easier to get into the media than guest blogs though
What have been the most influential books, podcasts, or other resources?
Other than my two podcasts (It's the Bottom Line that Matters & MOJO: The Meaning of Life and Business), there are many podcasts that I love. One is the Magnetic Marketing System with Dan Kennedy, another is The Digital Marketer Podcast by the folks at DigitalMarketer.com. And a third is the Perpetual Traffic Podcast with Ralph Burns and Molly Pittman
What's the next step in your SEO Journey?
I really want to learn more about mastering the SEO industry, but I also know realistically speaking, that some things need to be dedicated to the pros where I can help in other areas.
Where can we go to learn more?
Website: https://www.bgsicoaching.com
FB/Twitter/IG: @thejennglass
Email: [email protected]
Blogs: https://www.bgsicoaching.com/blog/