Boost your site's Google ranking with
2,414 easy to get backlinks
🔗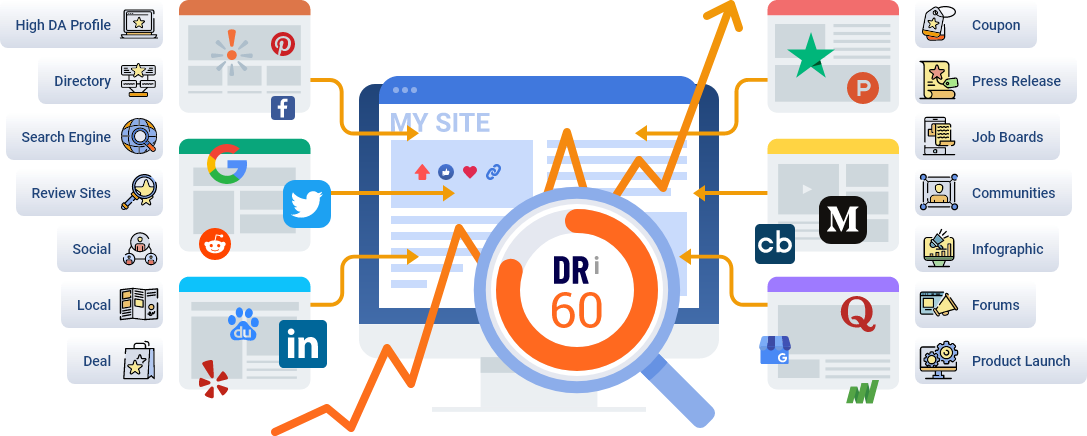 The
Link Chest

is a collection of

high-quality

,

easy-to-win backlink

opportunities. It's the smart way to

kickstart your SEO

mission and

improve the rank of your website

in Google.







(4.7/5 from 2,000+ users)
Trusted by
18,930 people
like you, who now do SEO the smart way!
6 sold today
Only reputable sites

Free updates, lifetime access
Backlinks are everything

. But getting them ain't easy.
When you're just starting to rank a website, you're like the new kid at school. No one wants to link to you because you're the new kid. But if you want organic traffic, you need backlinks. And, to be frank, if you want to compete, you need a lot of them.
To build this army of backlinks, you've got to reach out to other webmasters and build relationships. But when they look at you and see so few referring domains, it looks like your heartbeat is dead. So first, you need to get a pulse. You need to build a foundation of backlinks, to show you're alive – to show you're worth partnering with.

🛑 You look dead without backlinks ☠️

✔️ Get backlinks fast to show you're alive 🚀
What most businesses don't know is there are hundreds and thousands of decent backlinks you can get with little to no effort. 🤫
But finding them all is a pain in the ass.
And you've got better things to do than search the internet for days.
So we did the boring, hard work for you. 👌
Introducing the
Link Chest
The simplest and easiest way to kickstart your link building mission (shh, don't tell your competitors) 🤫
The Link Chest is a huge library of backlink opportunities, handed to you on a plate. We scoured the internet for all the easiest to get backlinks, and collected them for you all in one place. If you have a new website, or an older site that doesn't have many backlinks, this is perfect for you.
You simply open the Link Chest (it's software, not an actual pirate chest). Review the backlink opportunity. Then visit the relevant site to go get the link. It's as simple as that.
2,414 (and growing) websites that give hassle-free backlinks

Only reputable sites with higher domain authority

Dedicated web app to manage your backlink hunting mission

Jerome Berman | Link Chest customer
"This is such a simple idea but very well executed. I've been powering through this giant list of backlinks for a few hours and already have loads pointing to my site. Link Chest is an essential tool for early stage link building."
Choose your
SEO twin
Which person sounds like you?
The
Overwhelmed
diy seo guy
"I need backlinks,
but I don't know where to start."
The
Under Pressure
agency director
"My clients need a ton of backlinks. Fast"
The
Time Poor
entrepreneur
"I just don't have time for everything"
You want all that juicy Google traffic flowing to your site. And you know you need backlinks to boost your ranking. But you're not sure where to start.
"Help, I just need a list of decent backlinks."
You need to kick-start your backlink hunting mission with some easy wins. A list of high quality backlinks that you can simply work through and start to show Google that your website has a pulse.
Backlinks. Every client needs them – a lot of them. And they're paying you big bucks (it sure feels like big bucks to them) for you to get these backlinks.
"I want to show results to my clients fast"
You need a database of easy to get backlinks – the lowest hanging fruit. So when a new client comes on board, your team can go after these backlinks first. And quickly show results to the client.
You're working your butt off trying to build a business (your hustle would impress Elon Musk). So you're busy – busy as hell.
But you know SEO is a great marketing strategy. And boy would you love more traffic coming to your site (#state-the-obvious)
"I need a list of backlinks I can delegate."
If you had a list of high quality backlinks, you could pass this onto a VA or freelancer. They could go away and start adding hundreds of SEO boosting backlinks to your site.
Track progress as you hunt for backlinks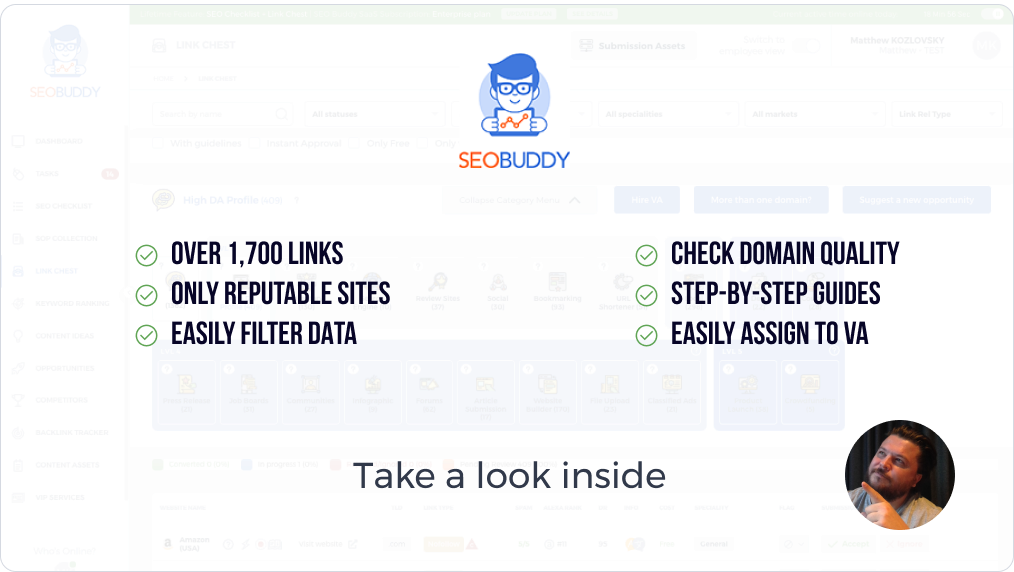 The Link Chest is not just a collection of easy to win backlink opportunities. It's a tool to help you manage your mission as you hunt for them. Within the dedicated web app, you can track your progress as you work your way systemically through the list.
Choose to accept or ignore each backlink opportunity, make notes, and assign tasks to a teammate or VA. To make it dead easy, each entry has a URL that'll take you to the exact web page you need to visit to get that backlink.
An orchard of low-hanging backlink fruit, for you to pick

High DA Profile
Amazon, WordPress, etc.
1193
This is the concept of creating a profile on a website with a High Domain Auhtority.

These links should come with the tag "rel=UGC" (User Generated Content)
Hence, these kinds of backlinks are not very powerful but are extremely easy to get and still work toward growing a little your Domain Rating.

1 - Open an account
2 - Go to Settings
3 - Looks for the place to update your User Bio
4 - Enter the URL of your Website in your Bio
5 - Optional: enter link to your own social media

Search Engine
Google, Bing etc.
10
There are few more Search Engines than Google and submit your sitemap to their equivalent of "Google Webmaster Tools" is a must.
Takes almost little to no effort, while competition can be less harsh because of oversight from competition to make this little effort.

Some people report 10% of their traffic from these exotic search engines, so don't skip it.

Social
Facebook, Twitter etc.
33
Social Media is not just about Facebook, Twitter, LinkedIn, and Instagram.
When you create a social media profile for your business make sure to link to your official webpage, but also when possible to your other social media.

These interlinks will help to established your brand and to rank on "Branded Keyword" while growing your Domain Authority.

Directory
BOTW, AboutUS etc.
150
These are the easiest opportunities to convert, just pick a directory that is relevant to your industry, and submit your site in the right category.

Most of them are free, even though they will always try to upsell you some premium package.

Our advice: create a disposable email on your domain as free package usually come with a good set of unwanted follow email to upsell their service.

Review Sites
TrustPilot, SiteJabber etc.
40
Review Sites are extremely important for SEO as they touch the concept of Reputation, and yes, it's a Ranking Factor.
Not only you should "Claim" your website on these review sites (and get a backlink), but also monitor and reply to any testimonials you might receive.

Pro Tips: You should encourage your customers during the delivery experience, to drop a review on these plateforms.

270
Bookmarking

URL Shortener
Tinyurl, Bitly, etc..
54
URL shortening is a technique on the World Wide Web in which a Uniform Resource Locator may be made substantially shorter and still direct to the required page.

Local
Yellow Pages, Google My Business
310
Local Directories are specific for Local Business with a physical location, SEO likes to name these kinds of backlinks as Citation.

For these citation it's very important to have consistent NAP

- Name
- Address
- Phone Number

And to stay relevant, so only try to submit your business to Local Directories that serve your industry, and regional market.

Deal
AppSumo, PitchGround etc.
24
Deal Marketplace is a little different than Coupon as you will have to create a special time-limited special offer (Deal) without having to use a coupon.
The most famous Deal Marketplace might revenue sharing, while others might require an affiliate program.

Coupon
Retailmenot, Coupons, etc.
29
Creating Discount Coupon and submit them to Coupon Marketplace is a great way to get a backlink, and some of these Coupon Marketplaces have great domain authority.
While most of them might require an affiliate program (as that's how these marketplaces make money) some will allow you to list a coupon without asking anything in return.

Press Release
PRWeb, OpenPR, etc.
22
Writing and distributing a press release is the first step in starting a conversation with the media.
Doing so can result in the press coverage you're looking for, but it's an art.

Doing a press release shouldn't be seen as just an announcement,
But as a way of inviting journalists, bloggers, influencers, and others to learn more about you and the message you want to share.

However, it's an easy way to get a lot of mentions from tons of domains that just publish your PR as it is on their website.
It's pure "Duplicate Content" and doesn't have a lot of SEO Value, but still will work toward growing your Domain Rating.

Job Boards
Indeed, RemoteOK etc.
77
Job Board is a proper growth hack for SEO, and these opportunities usually are:

- High Authority
- Relevant to any Business Niche

Plus they allow you to provide a long-form description that will give some context to your link as you present your company
They are extremely easy to get, but the downside is most of them require to pay a listing fee.

Communities
Dribbble, Quora, etc.
43
Getting a backlink on communities require a little more effort, the ideal flow is:

1 - Search for a question related to your industry
2 - Answer the question and deliver value while promoting your business

For example: Do answer a question with 100+ words, and suggest to people willing to learn more to check a supportive resource from your website (such as a blog post) that covers more than the initial question asked if they want to learn more.

Contribute to these communities is also a good way to gain authority in your industry.

Keep in mind: It's all about delivering some value and not just spam.

Infographic
Slideshare, Daily Inforgraphic, etc.
9
If you happen to create an infographic or slide presentation for any topics, you'll be able to share it on these platforms (and get a backlink)

The kicker is other webmasters use these databases to find relevant infographics to illustrate blog posts they might publish.
If they pick your slide/infographic, they will have to cite you as the source and you will earn another backlink in the process, but this time without any extra effort.

Forums
Reddit, 4chan, etc.
490
As for Communities, getting a backlink on a forum requires a little more effort.

First you can Introduce yourself if there is a special section "Present Yourself" while making a mention of the business you represent.

If not, then the ideal flow is:

1 - Search for a question related to your industry
2 - Answer the question and deliver value while promoting your business

For example: Do answer a question with 100+ words, and suggest to people willing to learn more to check a supportive resource from your website (such as a blog post) that covers more than the initial question asked if they want to learn more.

Contribute to these communities is also a good way to gain authority in your industry.

Keep in mind: It's all about delivering some value and not just spam.

Article Submission
Storeboard, etc..
20
It is an off-page SEO technique in which you write the article and publish it on a third-party website.

Website Builder
Website Builder
206
Website Builder

40
File Upload

Classified Ads
Craiglist, etc..
54
Coming Soon

Product Launch
Betalist, ProductHunt etc.
38
Doing a "Product Launch" event is not just a good way to test your product-market fit, but it's also a smart way to earn some quality backlinks from websites with good Domain Authority.
The top Product Launch marketplaces are real game changers and require a lot of works (Product Hunt, Kickstarter, etc...)

But smaller marketplaces are just to be considered as easy backlinks opportunities as if they were a simple directory.

Crowdfunding
Kickstarter, WeFunder, etc.
6
Crowdfunding is the practice of funding a project or venture by raising small amounts of money from a large number of people, typically via the Internet.
The link building mindset of an SEO winner
Imagine you're a gold miner. And you knew there was gold under a patch of land. Would you pop back every other month to do some digging? No. You'd be there every damn day.
Hunting for backlinks is like mining for that gold. You know where they are. You just need to go after them. So link building is not a "once and done" mission. It's not an "every so often" task. It should be your SEO habit, because there is SEO gold to be found.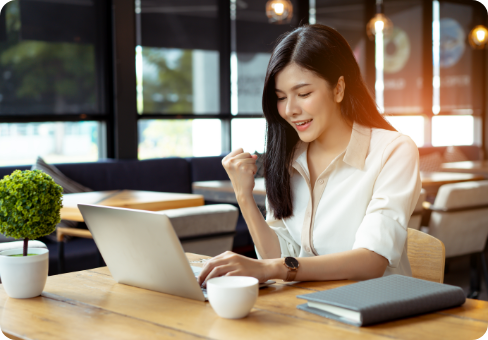 Save yourself days of work (and focus on action)
Here's the straight up truth. The Link Chest is not some secret library of backlinks that no one else knows about. Given enough time, you could probably discover all these backlink opportunities yourself, for free.
But the thing is, it wouldn't be free. Because your time is not free. This would take you a minimum of 3 full days to replicate (if you were efficient; longer if you're not). How much is 3 days of your time worth? Hopefully, a lot more than the cost of the Link Chest.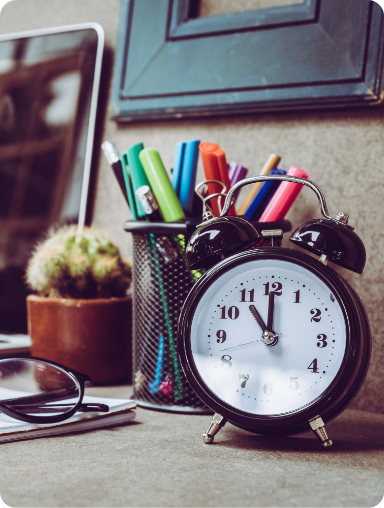 What? You want more than 2,414 backlinks? Ok...
The Link Chest is a work in progress. It's already packed with over 2,414 backlink opportunities (and therefore great value). But I plan to add another 1,000+. With free updates for life, you'll get all these new backlinks.
And because you can add a new backlink opportunity to the library, if it's not already there, the Link Chest will grow and grow with community input. Put simply: what you buy today is only going to get more and more awesome.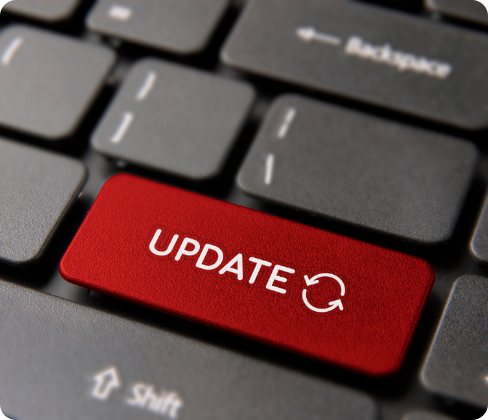 Don't get stuck like most people. Take action...
Hey, I'm Romain Brabant 👋
Hi I'm Romain. I'm an entrepreneur that has ranked multiple sites at the top of Google for lucrative keywords. But I'll tell you now, it's not easy.
The secret? Taking action. It's vital that you don't get bogged down in learning, or planning or data (as important as those things can be). You need to get moving forward, you need momentum.
That's why I created the Link Chest. It's all about action. You get instant access to 2,414 backlink opportunities. So you can start at #1 and keep going until you have hundreds of new backlinks pointing at your site.
You need to start getting backlinks. The Link Chest is the easiest, cheapest and most effective way to start getting them.
Happy backlink hunting 👊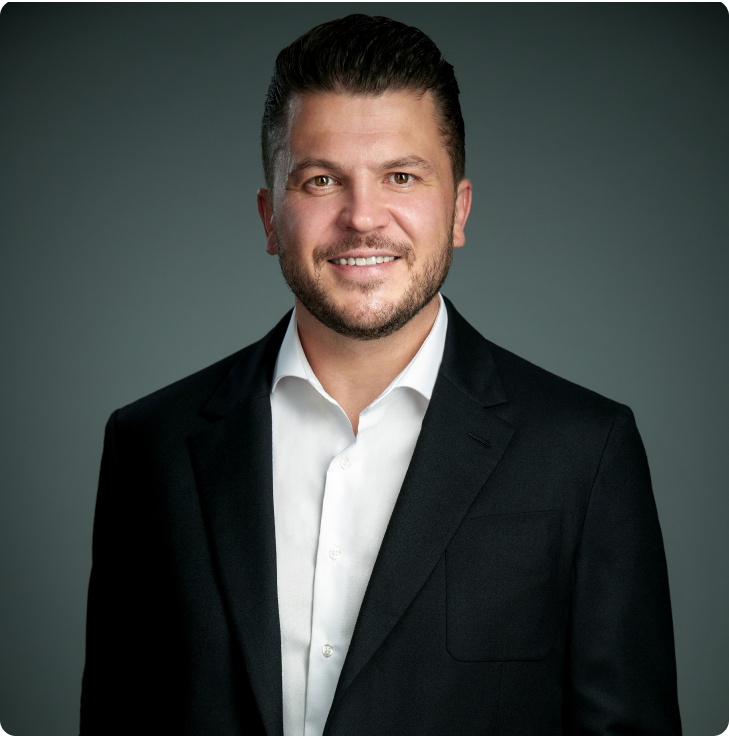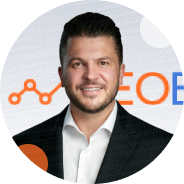 Romain Brabant | Founder of SEO Buddy
Unlock the Link Chest

and build your backlink profile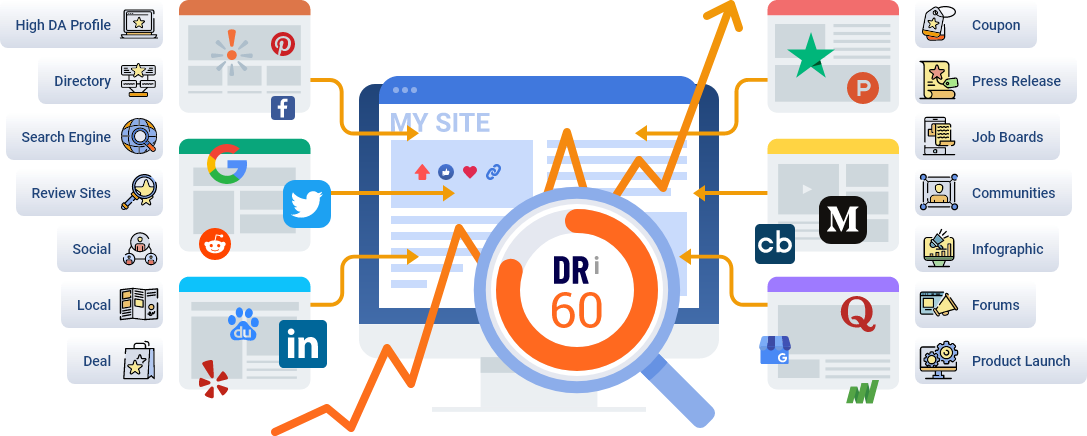 Chris Tardia | Link Chest customer
"I love the Link Chest, when I have a bad month with my outreach, I can always find 10 easy-to-convert backlinks that I never think about and keep momentum on my backlink profile. Such a brilliant idea, and well-executed. On top of that, I'm saving a lot of time with their lifetime update and the quality of their database. It's a no-brainer at this price."
Your order
The Link Chest

$ 129

Optional extra: Done-for-you submission service

Super busy? For $139 extra, my team will submit your site to 80 of the Link Chest opportunities for you, guaranteeing at least 40 new backlinks to your site. Tick the box below to add this to your order.

Lifetime Deal (no subscription)
Secure payment processing

Get instant access

Free updates for life
Frequently Asked Questions
What exactly is the Link Chest?

It's a library of easy to gain backlink opportunities. Instead of trawling around the internet looking for websites that will give you a backlink, you simply open your Link Chest and work your way through the list.

Each opportunity includes a link to the exact page you need to visit to get that backlink (or understand how to get that backlink). And the Link Chest tool itself makes it easy to manage this process. No messy spreadsheets, or losing track of what you have and haven't done.

What level of SEO experience do I need to use the Link Chest?

It's a really simple concept and really simple tool. So you don't need any specialist SEO knowledge to use the Link Chest. Everyone who wants to rank needs backlinks, this is the quickest and easiest way to get started on that mission.

So it's perfect for you if you're a business owner, entrepreneur, or marketer that is trying to rank a new website from scratch, or an older site that has poor SEO. Basically, if you don't have a great backlink profile already (i.e. lots of good websites linking to your site), then you need the Link Chest.

And if you're an SEO agency or consultant, and part of your mission is to build your clients' backlink profiles, you're also going to love the Link Chest. This fast tracks your work, and is a simple and repeatable process for each new client you win.

Will the tool teach me how to get the backlinks?

This is not a training course, so we don't specifically guide you on every backlink and what you need to do (for the vast majority of them, that is obvious from visiting the URL that we provide to each site). It's possible as we continually improve this product, that we decide to add some educational notes for some or all of the backlink opportunities. But really, it's not rocket science stuff, so don't worry about how difficult it is.

I'm trying to help smaller businesses crack the SEO code, so they can get more organic Google traffic. But I know budgets are often limited (especially if you're a startup or micro business), so I wanted to make it as affordable as I can. For the number of backlinks you can gain (with hundreds more opportunities still to be added), and the amount of time you'll save compiling this library, this price is great value for money.

To curate this list of high quality backlink opportunities, it will take you at least three days of your precious time. If you have a very limited budget, and some time to kill, by all means go hunting on the internet for all these backlink opportunities. As I said earlier, this is not a secret library.

But if you're busy and have more important things to do than trawl through the internet looking for places that you can get a link from, then this is a no-brainer decision.

You'll save days of work creating this list. It's only going to get bigger. And we built a software tool to help you manage the backlink hunting process. For a one-time fee of $98, and free updates for life, that's a great deal.

Just bought the Link Chest, what do I need to do next? Go to each site, and submit my website accordingly?

Yes, and we all know it's a boring mission, so here are some tips:

- Setup a Habit for you or one of your employee (like 20 minutes every Friday at 2 pm in your Calendar)

- The First step is to "Audit" the result to "Accept" the opportunity or "Reject" it (if not relevant to your niche)

- Once accepted, you'll see the blue button "Submit", click it and start the submission process.

Keep in mind; it's not a sprint or a marathon.

It's better to have an organic growth of the number of referring domains to your site (For Example, 5 new submissions per week)

The worse is the opposite (For Example, 100 submissions in one week, and then nothing).

You need to keep a pulse! 💓

How many projects can I work on when I buy one Link Chest license?

One License allows you to work and track the progress of your Link Building journey for one project/domain. We don't sell Unlimited Projects/Domains License for the Link Chest.

However, it's possible to go in "Settings > Project Domain Settings" and change your project Name / URL at any time. Then you will be able to manually reset the status of each opportunity you've worked on your previous domain, one by one, to restart from scratch for a new domain.

The only drawback is then you would lose track of the history and progress you did for this initial project.

We do have special pricing for people interested in managing more than one project at the same time with Bulk Licenses.

1st License: 1 Project/Domain (or $129 per project)
2nd License: 10 Projects/Domains (or $12.9 per project)
3rd License and above: 20 Projects/Domains (or $6.45 per project)

You can buy the extra license directly from your Client Area after your purchase your first license on this page.

I have a discount code/coupon, how to apply it during checkout?

You can apply your discount code during checkout at step 3. Step 1 is to enter your email, Step 2 is to select your Region/Zip Code, and finally on Step 3, before picking the payment option (Credit Card or PayPal or Apple Pay), you should see the option to "Add Coupon".

So it will be updated quite regularly and may get to 2,000+ backlink opportunities?

Yes, we are updating the database every month and eventually, we'll get to 2,000+ easy-to-get backlinks. Depending on your industry 10-30% of them should be relevant to you.

Can the Link Chest Web App be used to track your Backlinks?

The "Link Chest" module is not tracking the backlink, it's just a productivity tool to track your progress toward the list of opportunities in the Link Chest Database.

Is the Link Chest for everybody, or any domains?

The Link Chest is more for new websites with under 100 referring domains and who need to grow their domain rating. The goal being for your domain metrics to look better when you will start to outreach for more meaningful & relevant backlinks, such as Guest Blogging mission.

Will you give me a refund if I don't like it?

We have a strict NO REFUND policy for the Link Chest, no "Buyer's remorse" here.

The Link Chest is very simple. It's a carefully curated list of reputable sites that can give you a backlink without much hassle. There are no surprises. But it does require some effort. It's a library of backlink opportunities. You still have to go and secure those backlinks.

If you're not sure if the Link Chest is a good fit for your business, please :

Read all the questions and answers in our official FAQ
Create an account to check the demonstration of our UX/UI
Watch this "What's Inside" video on YouTube

Another reason we don't provide refunds is that you could log in to the Link Chest and quickly extract the library of backlink opportunities. I know you wouldn't do this. But unfortunately, some people do this with digital products, buying them and then instantly requesting a refund to avoid paying.

Finally, we welcome constructive criticism to improve the product and make sure this "Lifetime Deal" will provide value.

Who are you, and why should I trust you?

Hello ✋ I'm Romain, from France (now living in The Bahamas). I'm just a normal entrepreneur that managed to achieve what you're trying to do now – rank your site at the top of Google.

I repeated this feat with multiple businesses, for multiple keywords. So I speak from the experience of fighting in the trenches of real world SEO battles. It's this knowledge and experience that I bring to products like the Link Chest, so you can get a shortcut to my SEO success.

I have also created a range of SEO products:

The SEO Checklist – This is a comprehensive checklist of all the important SEO steps you need to consider if you want to rank your site at the top of Google. Get the SEO Checklist here (it comes with the SOP collection).

The SOP Collection – A library of over 40 step-by-step process documents that guide you through every key SEO step you need to take to optimise your site and get more organic traffic.

And SEO Buddy – This is a complete software tool that's main focus is to help you efficiently analyse Google results, so you can discover valuable backlink opportunities and content ideas.

How is the content delivered?

The Link Chest is a software tool, which you get instant access to. After you've completed your order, I'll email your login details.

How long will it take to get all these backlinks?

That depends on how fast you work. I estimate that if you focused solely on this, and systematically went through the entire list, you could gain all relevant backlinks (remember, not every single one will be relevant to your site) in about 3 days.

And remember, the Link Chest is going to keep growing, so you can revisit it from time to time (every couple of weeks) to hunt the new backlink opportunities that have been added (by my team and the community).

Will you provide me with an invoice after payment, and what about VAT or Sales Tax?

Yes, once your order is complete, you will instantly receive an invoice via email. VAT, or another local sales tax, may be added to the price, depending on your current location. If you're a VAT registered business, provide your VAT number during checkout and you will not be charged VAT. All orders are securely processed by Paddle, our payment merchant service.

I can't afford the Link Chest right now, can you help me? Is there a student or charity discount?

If you're a registered student or charity, we can provide a discount off the price of the Link Chest. Please email [email protected] for more details. If you're neither of these, but can't afford the Link Chest at the moment, perhaps we can help each other out in some way. I'm open to suggestions. Please email me at the same address.

Do you have an affiliate program?
Unlock the Link Chest now for instant access
to 2,414 backlink opportunities
Regular updates, lifetime access
🤩 March Special Discount 🤩
Use Coupon "
SEOLOVE
" and
get 15% off
when you purchase today