How do we track time in SEO Buddy App?
Here at SEO Buddy, time efficiency is our primary philosophy. We want to help you maximize your productivity by doing your SEO tasks on twenty-minute sprints, so your work won't be monotonous and take too much of your daily work time while SEO becomes part of your daily routine.
We have a Forever FREE Plan, where you can onboard all your team (Unlimited Seat), and have up to 2 hours of use per month of our Software for your whole team. Then our first plan starts at $47 per month for up to 10 Hours of use per month.
Because of this Pricing Model Strategy, we need to explain in-depth how we track time at SEO Buddy.
Time we track
We automatically track your time usage as soon as you log in to the SEO Buddy app.  The time tracker is always visible in the top right corner of your screen that you can readily see. 
When you are actively using the app, the time tracker bar is color green.

To be precise, we ONLY count active and productive time spent on the SEO Buddy software. SEO Buddy can detect mouse movement, click, and interaction, so as long as your mouse is active while you are IN the app, toggling between each tab, reading a task, typing notes, or choosing options, our time tracker will record it. 
Time we DON'T track
If you are logged out, we also stop counting the time. Moreover, we do NOT count the time used to fetch all data needed for your project by the SEO Buddy Bot as it performs multiple tasks in the background. 
Pause and idle time
We understand that there may be a need for you to switch to other tasks while you're working on SEO Buddy, so in these situations, you do not have to log out of the app to save time for later. 
You can pause the time tracker by clicking on the pause button. After you click the pause button, the time tracking bar becomes red, which is an indicator that your time is now on pause.

When the time tracker is on pause, there will be a 5-second leeway for you to switch tabs, open another app, or leave your mouse and keyboard untouched. If SEO Buddy detects mouse or keyboard movements within the 5-second margin while you're still within the system (by this we mean your screen display is on SEO Buddy), the time tracker will automatically unpause and run again. 

We understand it's but human to forget, so if you or your employees forget to pause the time tracker and start working on another tab or app, SEO Buddy will automatically pause the time tracker itself after 60 seconds of inactivity within the app. The time tracker will also automatically unpause once you go back to SEO Buddy.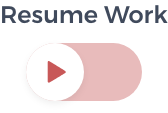 Allocating time to other members
If you are a Project Manager and you invited other teams member to work on your project, you can assign them the maximum time they can spend daily in SEO Buddy. If they spent more time than allocated, they will be automatically logged out from SEO Buddy and will not be able to log in again until the next day.
As a Project Manager, you might be curious about the way your employees work.  They might be focused on their work and do all the tasks in one go, or they pause every 5 minutes to do some other work. SEO Buddy stores information about each work session and can give you an idea about how many times it was on pause and the amount of time in between.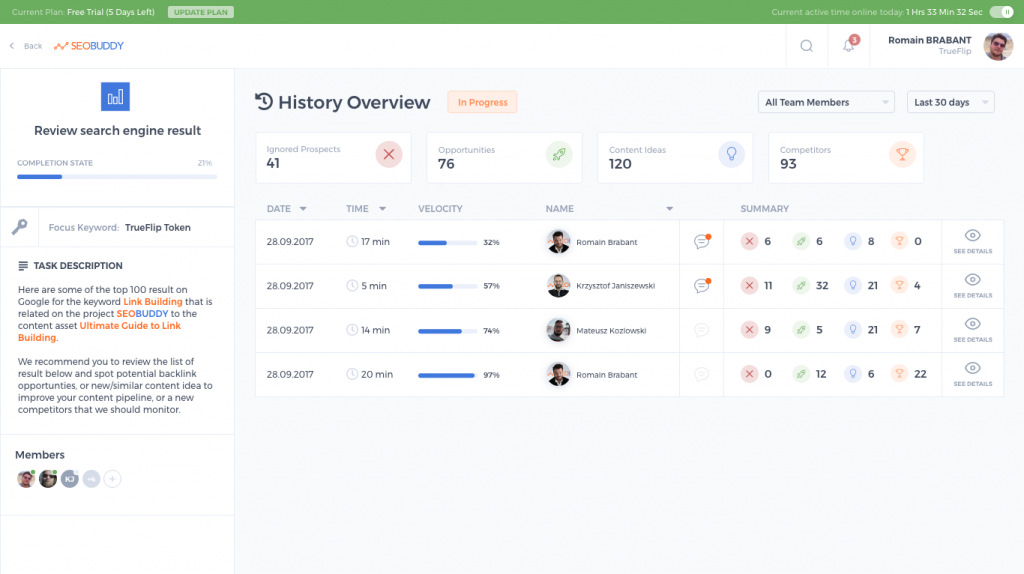 Please share with us if you find this system fair (or unfair), or if you have any suggestions, comments or ideas on how to improve the time tracking SEO Buddy. Please leave a comment below.